Insidious: Chapter 3- Movie Review
This Prequel To The Horror Series Is Even Better Than Expected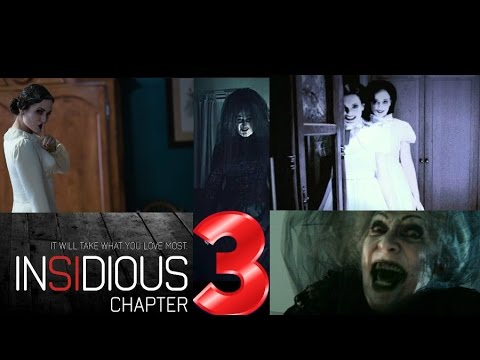 Movie: Insidious: Chapter 3
Cast: Angus Sampson,  Stefanie Scott, Leigh Whannell,  Dermot Mulroney, Lin Shaye,  Tate Berney
Director: Leigh Whannell
Genre: Horror
Rank:

Insidious: Chapter 3 marks the directorial debut of Leigh Whannell, who wrote the script for the first two movies in the series. The movie starring Angus Sampson, Dermot Mulroney, Leigh Whannell, Lin Shaye, Stefanie Scott and Tate Berney, hit the theatres on 5th Jun 2015. It has been produced by Blumhouse productions and written by Leigh Whannell himself. The movie introduces new characters and has a different storyline as compared to the other two flicks in the series.
This third movie, in the series horror flicks, is actually a prequel and set in a time before the hunting of the Lambert family begins. The movie revolves around the gifted psychic named Eslie Rainier (Lin Shaye) who is forced to accept an assignment of helping a bedbound teenager Quinn Brenner (Stefanie Scott). The teenager attracts the attention of the demons after she reaches out to her mother. Eslie reluctantly uses her gift to contact the dead in an attempt to help the troubled Quinn once she realizes that that the teenager might be saved only through her efforts. Little does Eslie realize that she would have to face not only Quinn's demon but also some of her own before she can save the girl!
Leigh Whannell has done a really great job with his directorial debut, making Insidious: Chapter 3 the strongest movie in the series. The slowburn reveals and the leftfield jolts make it a perfect multiplex scare-machine that offers some of the finest, pleasingly suspenseful sequences. The cast has done justice to every role they have been assigned with, especially the main antagonist, The Man Who Can't Breathe played by Michael Reid MacKay.
The movie is a must watch for horror lovers and IndiaCafe24 gives it a rating of 5 stars.