Foxcatcher- Movie Review
A Foxy Thriller, A Must See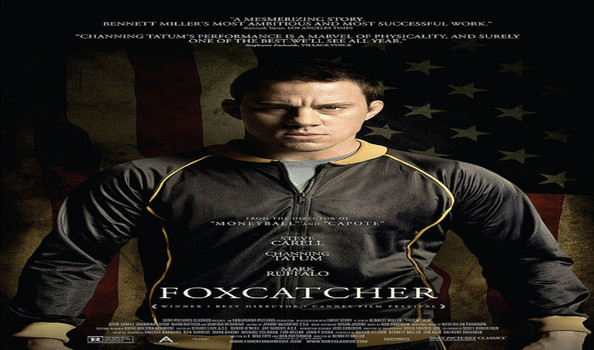 Movie: Foxcatcher
Cast: Steve Carell, Channing Tatum, Mark Ruffalo, Sienna Miller, Venessa Redgrave
Directed By: Bennett Miller
Genre: Drama/Thriller
Rating:
Bennett Miller films have always shown a different take on the conventional subjects. The director, who has been nominated twice for the Academy Awards, has come with another masterpiece of its own kind, Foxcatcher. Foxcatcher is Bennett's third movie after Moneyball and Capote.
Foxcatcher may offer the viewers the impression of a person who catches the foxes. But as the film starts the viewers will understand that it is the name of a wrestling team. As the film unfolds its story, the title is found to be a very appropriate metaphorical expression. The film, which is actually a very dark psychological murder drama based on the actual events that took place in America between 1980's to January 1996, Foxcatcher is sure to grip the attention of the viewers with tight screenplay and smart treatment.
Steve Carell in the role of the slimy John Dupont is just perfect. His behavior as well as throw of language makes him absolutely repulsive to the viewers, as is expected. Channing Tatum and Mark Ruffalo are equally good in their respective roles of Mark and Dave. The female characters are not so well stressed in the film.
The asset of the film is the screenplay. The well planned script by E Max Frye and Dan Futterman makes the entire film linear, yet gripping. The way the complicated relationships between Mark and Dave or Mark and John Dupont are explored, it is really worthy of a special appreciation.
Similarly, the camera works as well as the minute background sound scores are quite appropriate. The most important matter of the whole film is, it is not the content but the treatment and the performance of the actors that make it stand out of the lot. Perhaps this is something that Bennett Miller always does, creating a balance in string.