Asterix: The Mansions Of The Gods – Movie Review
The Ninth Edition Of Asterix Movie Series Is Quite Entertaining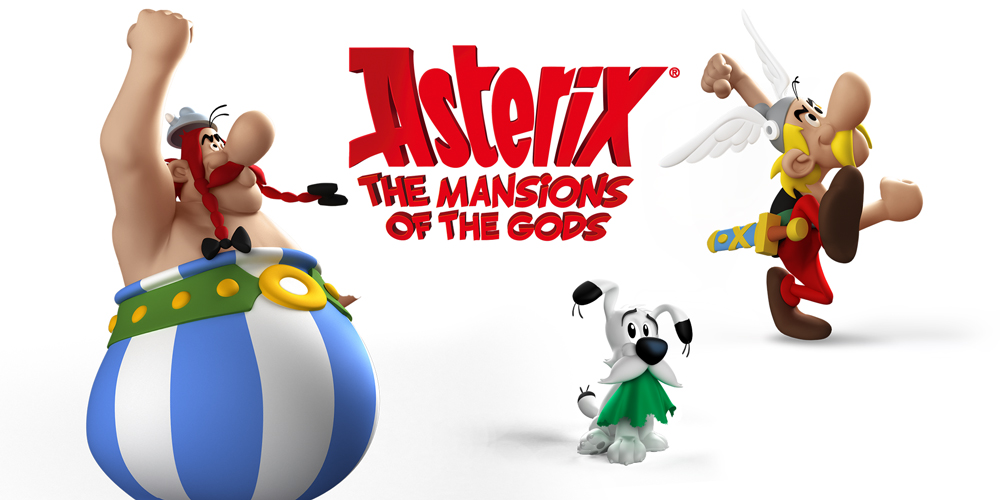 Movie: Asterix: The Mansions Of The Gods

Cast:  Roger Carel, Alain Chabat, Guillaume Briat, Lorànt Deutsch, Lionnel Astier, Serge Papagalli, Géraldine Nakache, and Florence Foresti

Director: Alexandre Astier, Louis Clichy

Genre: Animation

Rank: 3.0
The Mansions Of the Gods being the movie No 9 in the Asterix series, which in itself tells the tale of success that these animated films have enjoyed. The voiceover for the main characters of the film has been done by Roger Carel, Alain Chabat, Guillaume Briat, Lorànt Deutsch, Lionnel Astier, Serge Papagalli, Géraldine Nakache, and Florence Foresti. The flick has been directed by Alexandre Astier, Louis Clichy and was released in theatres in India on 29th Jan 2016.
Having failed in his previous attempts in taking control of the village of the mighty Gauls, Julius Cesear now devises a relatively subtle plan. He builds fancy mansions and living quarters in forest, which is in the vicinity of the village of Gauls. He is assisted in his schemes by his captain named Oursenplus, Senator Prospectus with silver-tongue and his very own architect named Squareonthehypothenus, who believe that Gauls will surely feel tempted by the luxury and the lifestyle to move to the new residential estate and become a part of the Roman Empire. It is now up to the pint-sized hero of the Gauls Asterix and his dim-witted and oversized friend Obelix to foil the plan of the Romans and protect the dignity and identity of their people.
Alexandre Astier and Louis Clichy have adapted a simple story telling method to maintain the flow and charm of the movie. The screenplay is written brilliantly and provides ample screen space to each character. The dialogues and pulpy and retain the satire and wit thanks to the perfect delivery of the voiceover actors. However, there are some drawbacks in the form of wafer thin plots and subplots and poor action sequences.
Overall, the latest edition of the Asterix movie series is a good entertainer and IndiaCafe24 gives it a rating of 3.0 stars.
Reviewed by M Nadir