Tere Bin Laden: Dead Or Alive – Movie Review
Tere Bin Laden –Dead Or Alive Fails To Rise Above The Brilliance Of Its Prequel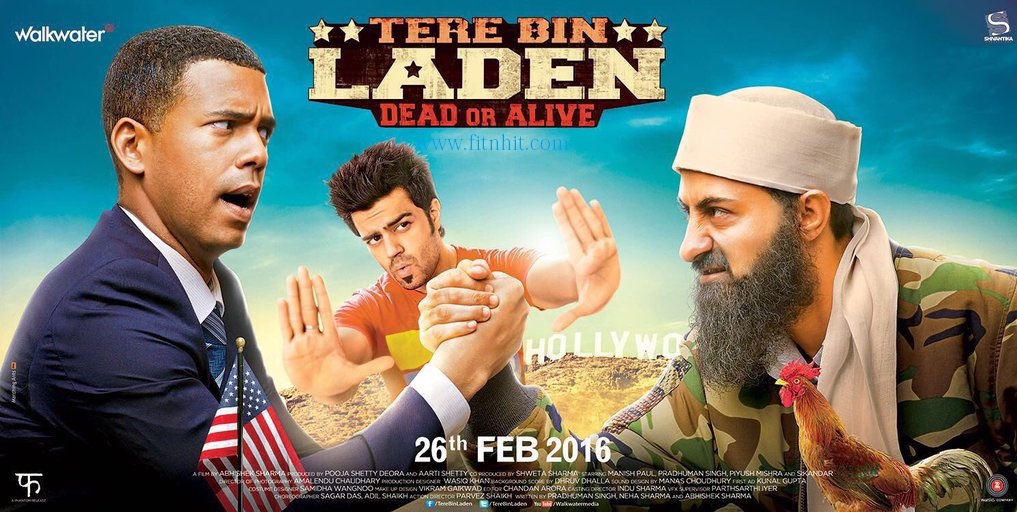 Movie: Tere Bin Laden – Dead or Alive
Cast:  Manish Paul, Pradhuman Singh, Mia Uyeda, Rahul Singh, Sikandar Kher, Piyush Mishra, Sugandha Garg and Ali Zafar
Director: Abhishek Sharma
Genre: Biopic, Drama
Rank: 2.0
The sequel to the surprise hit of 2010, Tere Bin Laden is finally here. This time around the move name comes with the tagline of Dead or Alive. The satirical comedy stars Manish Paul, Pradhuman Singh, Mia Uyeda, Rahul Singh, Sikandar Kher, Piyush Mishra, Sugandha Garg and Ali Zafar . The movie directed by Abhishek Sharma was released in theatres on 26th Feb 2016.
Unwilling to take up his family business of making sweets, Sharma Junior (Manish Paul), runs off to Mumbai, to find a producer for his scripts. There he meets Paddhi (Pradhuman Singh), who looks like the notorious terrorist Osama Bin Laden. So Sharma convinces Paddhi to star in his film as Osama, after he finds a producer for the same and chooses Ali Zafar as the hero. However, unknown to them, David (Sikander Kher) a high ranking officer from the west plans to kill Paddhi and show the video of his death as proof of killing of the real Osama to ensure a second term for his President. At the same time Kahleel (Piyush Mishra) a Pakistani fidayeen terrorist wants to shoot the video of Paddhi alive to counter the news of Osama's death.
Although Abhishek Sharma has managed to create a funny movie, his attempts to make something better than the original movie have defiantly failed. The repetition of jokes and gags do not help the movie much and there are various moments that simply do not take off. The movie does have some highlights though, the most important of these being the performance of Manish Paul, Sikander Kher and Pradhuman Singh.
Overall Tere Bin Laden – Dead or Alive is an okay time pass movie and IndiaCafe24 gives it a rating of 2.0 stars.
Reviewed by M. Nadir