Take It Easy- A Review
Take it Easy Becomes a Mirror to the Rat Race in Children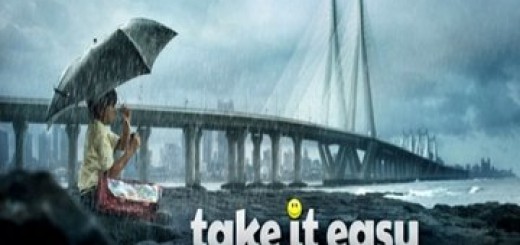 Take it Easy
Cast: Vikram Gokhale, Raj Zutshi, Supriya Karnik, Dipannita Sharma and Anang Desai
Directed by: Sunil Prem Vyas
Produced by: Dharmesh Pandit
Rating:
The upheaval of alternative cinema is rising fast in Bollywood. Most of these efforts, by the not so known, yet talented filmmakers, truly worth's appreciation. Not only that they have mastered the craft of film making quite well, but also that hardly fail to stun the audience with gripping storyline and attractive treatment. Cinematic treatment very often becomes the primary catalyst behind a film's success and that is what exactly happens in the film 'Take it Easy'. The heart warming story of two child, Ajay and Raghu, how parental pressure change the friendship between the two into rivalry and unhealthy competition, weaves the plot of the play.
The film undeniably possesses the ability to keep the audience glued to the screen. The whole film carries the moral message all through the film that speaks for the proper growth of the children. While presenting a very realistic presentation of modern day rat race are entering the school gates, into the hearts of the small innocent children thanks to their aspiring parents, the movie also opens the ugly truth, as what are the bitter results of this kind of tremendous mental pressure.
Instead of being didactic in conveying the message of letting the children grow up under an education system that is healthy and devoid of any unfriendly competition, the film just keeps on showing the audience the hard reality, giving them the space to think and come to a proper realization. There lies its mastery.
With excellent performances from the lead actor as well as the two child actors, 'Take it Easy' stands out from the rest of Bollywood razzle dazzle and shines on its own. Dharmesh Pandit deserves applause for conceptualizing such a wonderful film. Though at some parts of the film, editing was required to make the film more compact and subtle, careful use of music and excellent cinematography fills the gap. Take it Easy is an obviously a must see.