Rustom – Movie Review
Rustom Is An Intriguing Film That Keeps The Audiences Hooked To Their Seats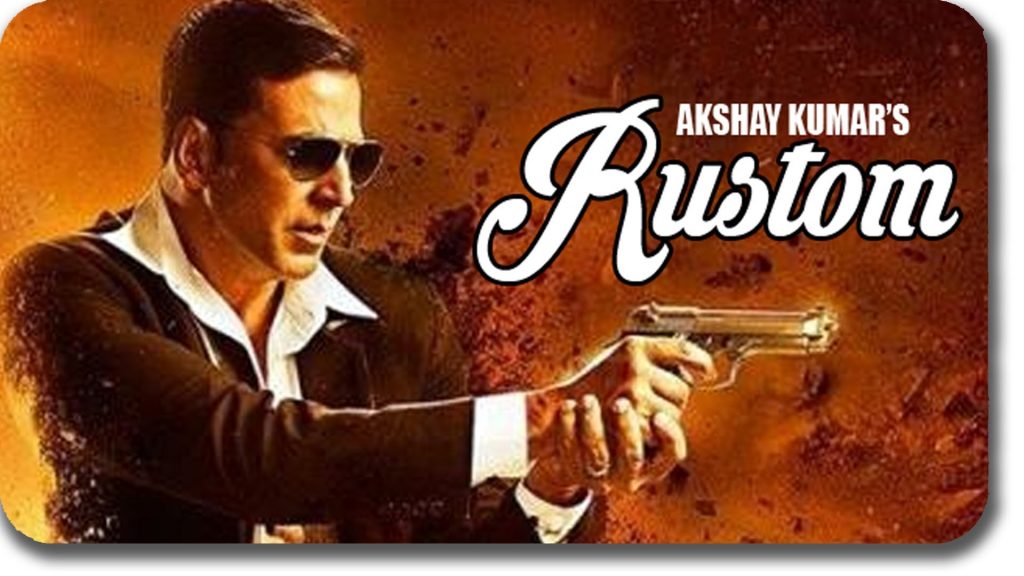 Movie: Rustom

Cast:  Ileana DCruz, Akshay Kumar, Esha Gupta, Arjan Bajwa,  and Kumud Mishra

Director: Tinu Suresh Desai

Genre: Romantic Thriller

Rank: 3.5
Being based on the actual sensational case of Naval Officer, K M Nanavati, Rustom generated quite a buzz long before its release. The movie features Ileana DCruz, Akshy Kumar, Esha Gupta, Arjan Bajwa, and Kumud Mishra in the main roles. The movie, which is not a complete narrative of the 1959 Nanavati Case, has been directed by Tinu Suresh Desai and was released in theatres on 12th Aug 2016.
Rustom Pavri (Akshay Kumar), a highly celebrated commander in the Indian Navy, is passionate about serving his country and loving his wife, Cynthia (Ileana DCruz), in that order. Rustom once returns home early after completing his long stint away from home well before time, only to learn that Cynthia is not there. A suspicious Rustom searches Cynthia's cupboard and come to know about her affair with a common friend and hot-headed millionaire Vikram Makhija (Arjan Bajwa). Feeling hurt by the infidelity of his wife, an extremely angered Rustom goes to meet Vikram and ends up killing him. He then surrenders in front of law, but surprisingly pleads not guilty in the court. As Rustom decides to defend himself, it is up to the court to decide, whether he is guilty or not.
Rustom is an out and out Akshay Kumar movie and the he does full justice to his character making it endearing to the audiences. Ileana DCruz and Esha Gupta, both look good in their roles as the distraught wife and the avenging sister. Director Tinu Desai has done a great job of keeping the well crafted script on the right track and preventing it from becoming a juicy affair for the tabloids. Overall Rustom is a good entertaining movie. IndiaCafe24 advices the readers to forget any references to Nanavati case to truly enjoy the movie which gets a rating of 3.5.