Mohenjo Daro – Movie Review
Mohenjo Daro Is A Visually Spectacular And Truly Compelling Pre-Historic Love Story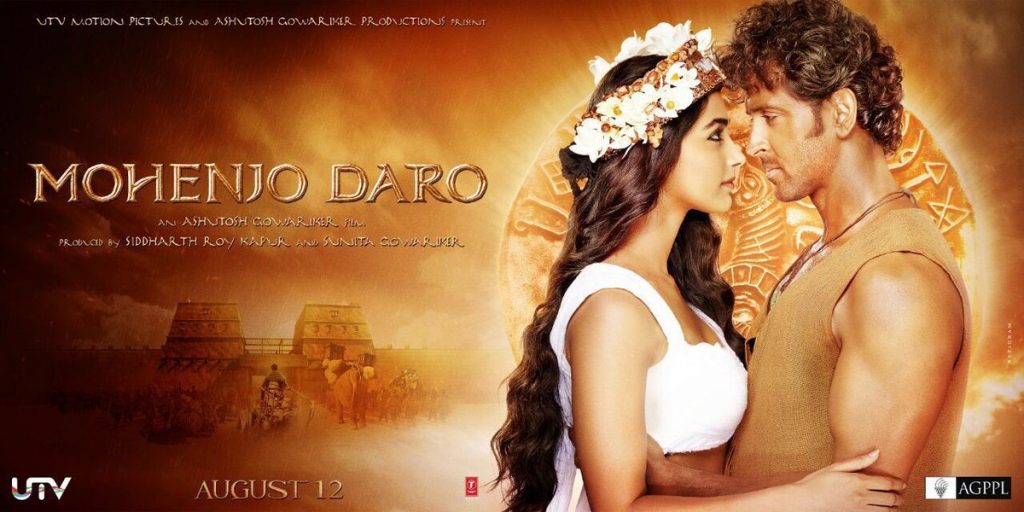 Movie: Mohenjo Daro
Cast:  Hritik Roshan, Kabir Bedi, Pooja Hegde, Arunoday Singh and Suhasini Mulay   
Director: Ashutosh Gowarikar
Genre: Period Drama
Rank: 3

Mohenjo Daro is a period film, set in the backdrop of the ancient Indus Vally Civilization and will see Hritik Roshan returning to silver screen after a gap of 2 years. In addition to Hritik Roshan, the movie also features  Hritik Roshan, Kabir Bedi, Pooja Hegde, Arunoday Singh and Suhasini Mulay
in pivotal roles. The movie has been directed by Ashutosh Gowarikar, who is well known for his knack of creating successful period movies. The film was released in theatres across the globe on 12th Aug 2016.
Sarman (Hritik Roshan), an indigo farmer, travels to the city of Mohejo Daro to fulfill a secret agenda. Upon his arrival he is left mesmerized by the majesty, beauty and grandeur of the city, and takes up the job of a peasant. Then one day, he ends up saving the life of Princess Channi, who is revered by the entire city as she is considered to symbolize the grace and blessing of River Goddess, Sindhu Ma.  As Sarman gives up his hidden agenda in order to win the love of Channi, he comes across the evil and murderous general Maham (Kabir Bedi) and his wicked son Munja (Arunoday Singh). The two conspire to take control of Mohenjo Daro, with only Sarman capable of foiling their nefarious plan.
Mohenjo Daro is complete entertainer and has its moments of love, drama, action and romance. Hritik Roshan offers a brilliant performance as Sarman and Pooja Hegde looks good as Channi. Kabir Bedi and Arunoday Sigh do justice to their characters in this movie which depicts the ancient city in a perfect manner. The music is good and hummable with some great lyrics. Ashutosh Gowarikar has once again proved as to why he is the best choice for creating films that make history come alive. Overall, Mohenjo Daro is a must watch movie and IndiaCafe24 gives it a rating of 3 stars.
Reviewed by M Nadir