One Night Stand – Movie Review
 

One Night Stand Lacks In Thrill But Has Ample Romance And Love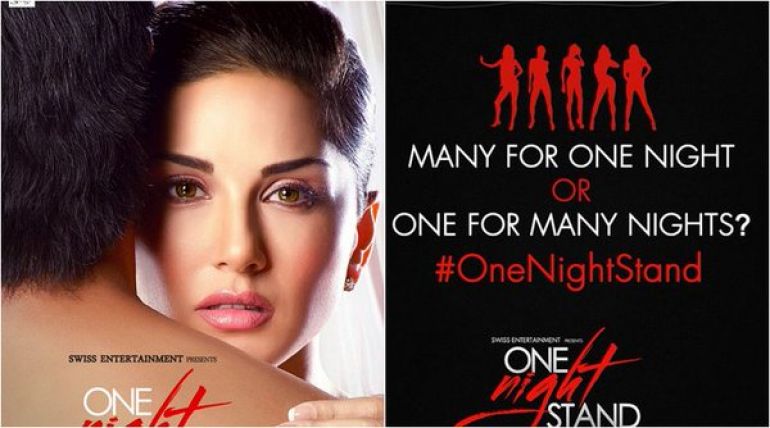 Movie: One Night Stand

Cast:  Sunny Leone, Nyra Banerjee, Tanuj Virwani , Khalid Siddiqui and Ninad Kamath

Director: Jasmine Moses-D'Souza

Genre: Romantic Thriller, Adult Drama

Rank: 2.5
One Night Stand is the directorial debut of Jasmine Moses-D'Souza and despite not having been promoted much, it managed to create a buzz. The movie features Sunny Leone, Nyra Banerjee, Tanuj Virwani , Khalid Siddiqui and Ninad Kamath in the main roles. The story has been written by Bhavani Iyer and the movie was released in theatres on 6th May 2016.
Urvil (Tanuj Virwani) ends up sleeping with a complete stranger, Celina (Sunny Leone) one night, after his friends challenge him to talk to her. The next day Urvil gets back to his perfect married life with his wife Simran (Nyra Banerjee), which is until he has a chance encounter with Celina while shopping with his wife at a mall. The sight of Celina, stirs the memories of the one night stand in Urvil and he becomes desperate to meet her again. He soon hunts down Celina, whose rejection of his advances causes Urvil to start stalking her. At the same time, he is handled the responsibility of a big budget event related to the product launch. Urvil gets the shock of his life as he comes face to face with the rich client and his family.
One Night Stand has a nice story which has been handled well by the first time director Jasmine D'Souza. Tanuj Virwani has given a brilliant performance as an obsessed stalker while Sunny Leone is seen doing what she does best. However, the movie is not just about erotic scenes and thrills as it tries to address the extremely important issue of stalking. Sadly the film does not have enough thrill to create a truly edge of the seat experience for the audiences.
One Night Stand is a good one time watch and IndiCafe24 gives it a rating of 2.5 stars.
Reviewed by . M Nadir