Movie Review: Poster Boys
Despite Being About An Extremely Sensitive Subject, Poster Boys Lacks Even A Single Dull Moment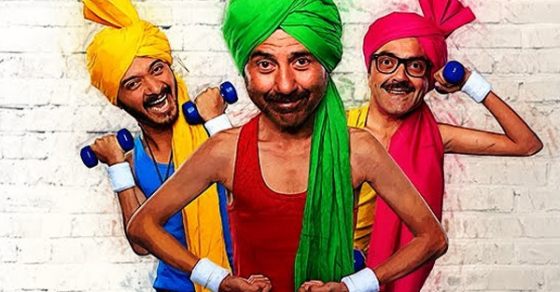 Movie: Poster Boys

Cast:  Sunny Deol, Bobby Deol, Shreyas Talpade, Sonali Kulkarni, Samiksha Bhatnagar, Tasha Bhambra

Director: Shreyas Talpade

Genre: Romantic Comedy

Rank: 3.0
Although Poster Bys is widely known to be the remake of a Marathi film of the same name, not many people are aware of the fact that the original movie was inspired by a real life incident. The Hindi version features marks the directorial debut of Shreyas Talpade and features Sunny Deol, Bobby Deol, Shreyas Talpade, Sonali Kulkarni, Samiksha Bhatnagar and Tasha Bhambra in the lead roles. The movie was released in theatres on 8th Sep 2017.
The busy and normal life of Arjun Singh (Shreyas Talpade), Vinay Sharma (Bobby Deol) and Jagavar Chaudhary (Sunny Deol), is turned upside down by a hat trick of mishaps. Upon enquiring, the three, who are not even remotely connected to each other, learn about a poster about "nasbandi" which features their pictures. It is revealed that the poster claims about the trio having volunteered for nasbandi and their circulation causes the engagements of Ajay and Jagavar's sister getting broken, while Vinay's wife leaves him and threatens for divorce. As the posters wreck havock in the lives of Jagavar, Vinay and Arjun, they join to seek justice and prove their innocence by challenging the government. Whether or not they succeed in their endeavors is what remains to be seen.
Poster Boys deals with an extremely significant and sensitive subject in an entertaining and non-frivolous manner.  The performance of the three male leads is exemplary and although the script is not too strong, the writers have done a commendable job of keeping the storyline simple, lucid and unassuming. The music is hummable and adds to the entertainment value of the film, which is laugh-a-riot from the word go and we at IndiaCafe24 give Poster Boys a rating of 3.0.