Movie Review : MOM
Sridevi And Nawaz Together Give Relevance To The Subject Of Mom Making It A Must Watch Film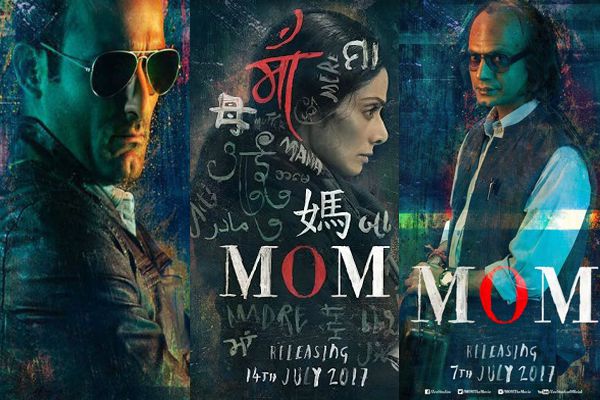 Movie: Mom

Cast: Sridevi, Akshaye Khanna, Nawazuddin Siddiqui, Sajal Ali, Adnan Siddiqui, Abhimanyu Singh

Director: Ravi Udaywar

Genre: Revenge Drama

Rank: 3.5
After her superb performance in English Vinglish, Sridevi is back with yet another power packed performance in Mom, a movie based on a grave social issue. In addition to this brilliant actress, the movie features Akshaye Khanna, Nawazuddin Siddiqui, Sajal Ali, Adnan Siddiqui and Abhimanyu Singh in pivotal roles. The movie has been directed by first time director Ravi Udaywar and was released in theatres on 7th Jul 2017.
Devki Sabarwal (Sridevi), lives a contented life in Delhi, working as a teacher and managing the everyday issues of her household. She shares a love-hate relationship, with her teenaged stepdaughter Arya (Sajal Ali), even though Arya does not seem to trust her.  However, the bliss of her family life is shattered when,  Arya is raped by Jagan (Abhimanyu Singh). The incident threatens to completely shatter the relationship between Devki and Arya, but the former is determined to prevent this at all costs. Disappointed with the investigation being conducted by the crime branch official Mathew Francis (Akshaye Khanna), Devki hires a private investigator, Dayashankar Kapoor or DK (Nawazuddin Siddiqui) to track down the perpetuators of the crime and seek revenge on her own.
Mom is a reminder of the brutal fact about the poor state of women safety across the country. Despite a relatively weak plot and scripting, the movie manages to hold the interest of the audiences for its duration of 148 minutes, primary due to the outstanding performance of Sridevi and Nawaz. While Akshaye Khanna has also done a brilliant job, his limited screen does not help bring out his full potential as an actor. However, Mom is successfully in creating that sense of anger amongst the audience against people, who consider women to be nothing more than a plaything and we at IndiaCafe24 give it a rating of 3.5.