Loveshuda – Movie Review
Vaibhav Mishra's Loveshuda Is Just Another Run Of The Mill Love Story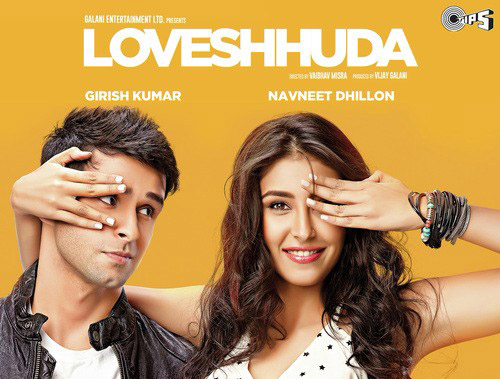 Movie: Loveshuda
Cast:  Girish Kumar, Navneet Kaur Dhillon, Tisca Chopra, Naveen Kasturia
Director: Vaibhav Mishra
Genre: Romantic Drama
Rank: 1.5
Loveshudda is a romantic tale based on the most abused formula in Bollywood. The film stars, Girish Kumar, Navneet Kaur Dhillon, Tisca Chopra and Naveen Kasturia in the lead roles. It is the directorial debut of Vaibhav Mishra and was released in theatres on 19th Feb 2016.
Gaurav (Girish Kumar) is all set to get married to a woman in London, who is excessively dominating. On the night of his bachelor party, the would-be-groom has a little too much to drink and ends up spending the night with Pooja (Navneet Kaur Dhillon). However, the next morning Gaurav is unable to recall anything and in order to prevent anyone from getting suspicious he makes Pooja leave in haste, in the shirt presented to him by his mother-in-law. Realizing his folly and the trouble it can cause Gaurav tracks down Pooja and recovers the shirt from her but not before being lectured about the art of living. Four years later, Gaurav, has become a divorced, grumpy and depressed man, and that is when he again meets Pooja, this time in Maurtitius. With Pooja is now getting married, what remains to be seen is whether fate will unite the two?
Loveshuda is a movie based on a tried and tested formula and hence does not have anything new to offer. The few highlights of the movie include the performances of the lead pair and the exotic shots of the various locations both within the county and outside it. The story and screenplay are simply too predictable although the music and songs are good and provide some moments of relief in an otherwise slow paced movie that seems to drag on and on.
Loveshuda is no different from run of the mill love stories Bollywood produces each year and IndiaCafe24 gives it a rating of 1.5 stars.