Ishq Forever – Movie Review
Ishq Forever Acts As A Gentle Reminder of Classic Love Sagas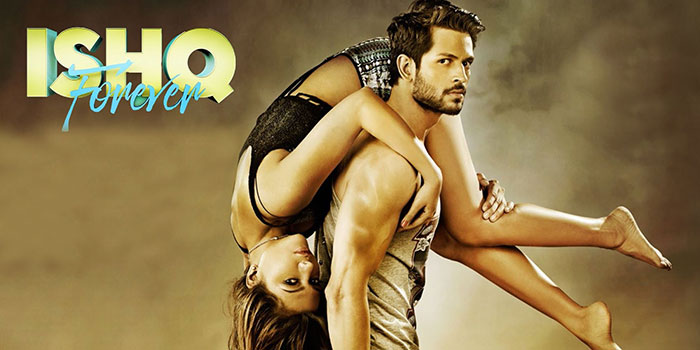 Movie: Ishq Forever

Cast:  Krishna Chaturvedi, Javed Jaffery, Ruhi Singh, Lisa Ray, Arif Zakaria, Chetan Pandit, Zakir Hussian and Sonal Jha

Director: Sameer Sippy

Genre: Romantic Drama

Rank: 2.5
Ishq Forever is a breezy romantic saga about the finding true love under unusual circumstances. The movie stars Krishna Chaturvedi, Javed Jaffery, Ruhi Singh, Lisa Ray, Arif Zakaria, Chetan Pandit, Zakir Hussian and Sonal Jha in the main roles. The movie has been directed by Sameer Sippy and was released in theatres on 19th Feb 2016.
Rhea (Ruhi Singh) is free spirited girl and die-hard romantic, who suddenly finds herself caged by the constant presence of a security team around her. However, Rhea is not willing to sacrifice her freedom just because her father has become the Prime Minister. She decides to run away and for doing so seeks the help of a complete stranger named Aryan Shekhawat (Krishna Chaturvedi). However, unknown to Rhea, Aryan is trapped by his own circumstances and forced to undertake this beautiful journey with his new companion. As the two enjoy a ride of a lifetime, they not only face challenges about their own self but also discover true love in the process. But will destiny approve of their union or will it tear their hearts apart is what remains to be seen!
Ishq Forever belongs to the same genre of romantic movies that classics like Dil Hai Ki Manta Nahi are a part of. The quirky characters, the thrilling subplots and the great music all combine to make this larger than life love story a good entertainer. The on screen chemistry of Ruhi and Krishna is something to watch out for. The film has been directed in a decent manner and its screenplay is also quite good, which makes it worth a watch.
Overall Ishq Forever is a good entertainer that will revive the memories of classic love tales and IndiaCafe24 gives it a rating of 2.5 stars.
By M. Nadir