Bombay Velvet- Movie Review
Bombay Velvet- Anurag Kashyap's Most Challenging Film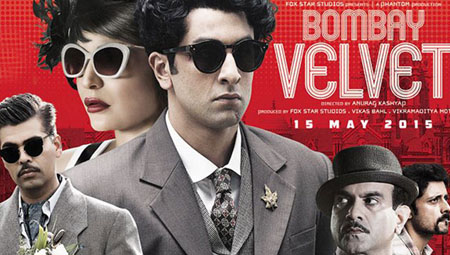 Movie: Bombay Velvet
Cast: Karan Johar, Anuska Sharma and Ranbir Kapoor
Director: Anurag Kashyap
Genre: Drama/Crime/ Period
Rank: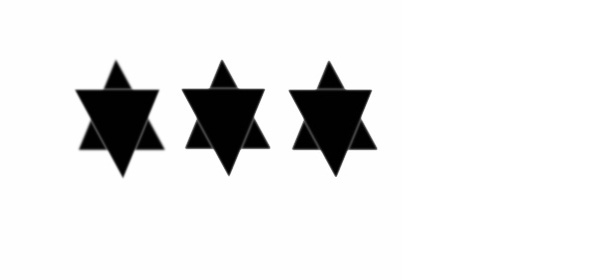 Indiacafe24 in its Entertainment News today has the hot-hot review of the movie Bombay Velvet, another Bollywood movie under "the Anurag Kashyap" banner. The script of Bombay Velvet after waiting for almost 7 years has finally hit the theatres today (15.05.2015). The movie is directed by Anurag Kashyap, written by Vasan Bala, Gyan Prakash, Anurag Kashyap, S.Thanikachalam. Amit Trivedi has lent the music composition for the movie. The story is based on Gyan Prakash's Mumbai fables.
Kapoor with a chocolate boy image until now had girls going gaga over him. However, in this movie he is Jonny Balraj, a street fighter dreaming big. The trailer and promos of the movie somewhat gave us an expectation that we are to encounter a lover boy with whom we shall fantasize to elope and forever be with. However, the script of the movie is so self-conceited that you might find yourself in a situation where you cannot ignore Kapoor's acting talents nor can you appreciate his character.
The moving picture has been rolled in the set of 60s where Kapoor happens to be a street fighter. Balraj after the partition migrated to India and was given the task of surviving. His mother's to earn their bread and butter had to turn into a prostitute and as such Balraj grew in a brothel. There are series of incidents showing that small Balraj was slowly adapting his survival strategy and was turning to be a thug. While working his way with a smuggler, he meets Rosie (Anushka Sharma) that too in a bar and falls in love at the first sight. However, Rosie is ambitious and takes no interest in a penniless ruffian. She gets hitched to a businessman, Jamshed Mistry who runs the then popular daily Glitz.
Bollywood latest movie review is not much inclined in giving away more on the film. We do not want to snatch away your chance of revealing the suspense. To know what happened to Balraj? Did Rosie finally fall for him? What role Karan Johar plays? Is he convincing enough as a villain? you need to watch the movie for yourself.
The movie received mixed reviews from the critics; some found it to be okay-okay while some found it to be boring. What opinion you shall have will be decided once you watch Bombay Velvet this weekend.
Indiacafe24 ranks Bombay Velvet with 3 stars.
Reviewed by Utsava Dutta