Alone- Movie Review
'Alone' isn't alone- The film stands among the other horror flicks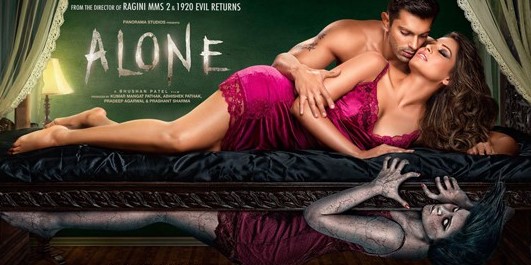 Film: Alone
Genre: Horror
Cast:    Karan Singh Grover, Bipasha Basu
Directed by: Bhushan Patel
Ratings: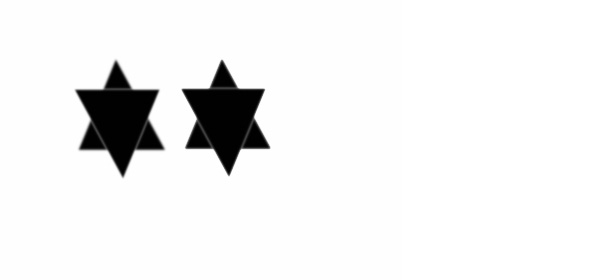 Making horror movies is not a very easy task for a director nowadays. Even with the best of technologies, graphics and sound effects, the films fail to fulfill purpose, making the viewers frightened. This obviously results to boredom. In the past ten years, series of films have been made in Hindi that tried desperately to make the viewers to scream in fear but sadly, the viewers had left the halls laughing about the 'ridiculous' scenes.
The primary problem lies in making the viewers succumb to the willing suspension of disbelief. When the viewers really start to believe that the things shown in the films can be real, then they starts reacting. But faulty effects, too much melodrama, poor script, all these spoil this attempt making the films mere horror flicks.
Bhushan Patel's 'Alone' tried to a be a gripping, spine chilling horror/thriller but end of the day the director could not bring out the chill from it. There were chance that the story, if properly utilized, could work in frightening the viewers. But it fails. Bipasha Basu tries her best in bringing to life the two twin sisters, Sanjana and Anjana, but her performance against the Karan's emotionless delivery and acting seems to be too weak. The storyline goes well and every twist and turn comes at the right time. But then, when it comes to a surprise, 'Alone' disappoints. The obviousness in the film, t one point of time makes the viewers win at their guessing game.
So far graphics and cinematography is concerned, 'Alone' is really interesting to watch. The cinematographer Prakash Kutty and the editor Devendra Murdeshwar has really done a great work in that matter. The lighting, sound effect, offbit angles offer the movie a different exposure.
'Alone' is definitely good to watch. The horror loving viewers will definitely take a chance to feel goose bumps. But in the end, 'Alone' will give them a sudden shiver, a shock and nothing more. So the film falls among the many of the horror stories made before.