7 Hours To Go – Movie Review
7 Hours To Go is An Unbelievable And Outrageous Movie To The Core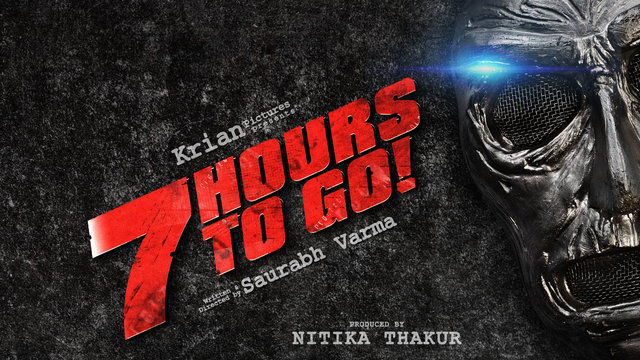 Movie: 7 Hours To Go

Cast:  Sandeepa Dhar, Shiv Pandit, Natasa Stankovic, Varun Bhadola

Director: Saurabh Verma

Genre: Crime Thriller

Rank: 1.5
7 Hours To Go is a suspense thriller, which is believed to have been inspired by a real life bus hijacking incident that took place in Kula some years ago. The film features Sandeepa Dhar, Shiv Pandit, Natasa Stankovic and Varun Bhadola in the main roles. This is the third movie of director Saurabh Verma and was released in theatres on 24th Jun 2016.
A former cop, Arjun Ranawat (Shiv Pandit), forces his way into the Bombay High Court and takes seven people as hostages. He demands that the cops find evidence against a corrupt businessman Kabeer Khemka or else he will start killing the hostages one by one every hour. According to Arjun, Khemka is the man responsible for the death of his girlfriend (Natasa Stankovic) in a public shootout. As the cops fail to get any leads on Khemka, Arjun asks them to involve the famous cop Shukla Ji (Sandeepa Dhar). However, as the times ticks by, Shukla Ji discovers new facts about Arjun that raises several questions about his revenge story. Will the truth be revealed in time or will Arjun be successful in his plans is what remains to be seen.
The movie is such a mind numbing experience that most people would be better off spending their time and money somewhere else. Rather than being the taut thriller it was promised, the movie is just a damp squib. The ineptness of the director is reflected in every aspect of the movie whose characters are loosely developed. The only solace comes from Shiv Pandit, who has done some justice to the character of Arjun Ranawat. As for Sandeepa Dhar, she appears more like a glamorous model donning the uniform than a hardened cop. Overall 7 Hours To Go is highly disappointing and IndiCafe24 gives it a rating of 1.5 stars.
Reviewed by M Nadir