Santoor Maestro- Pandit Shiv Kumar Sharma- bid adieu at 84
Santoor Maestro- Pandit Shiv Kumar Sharma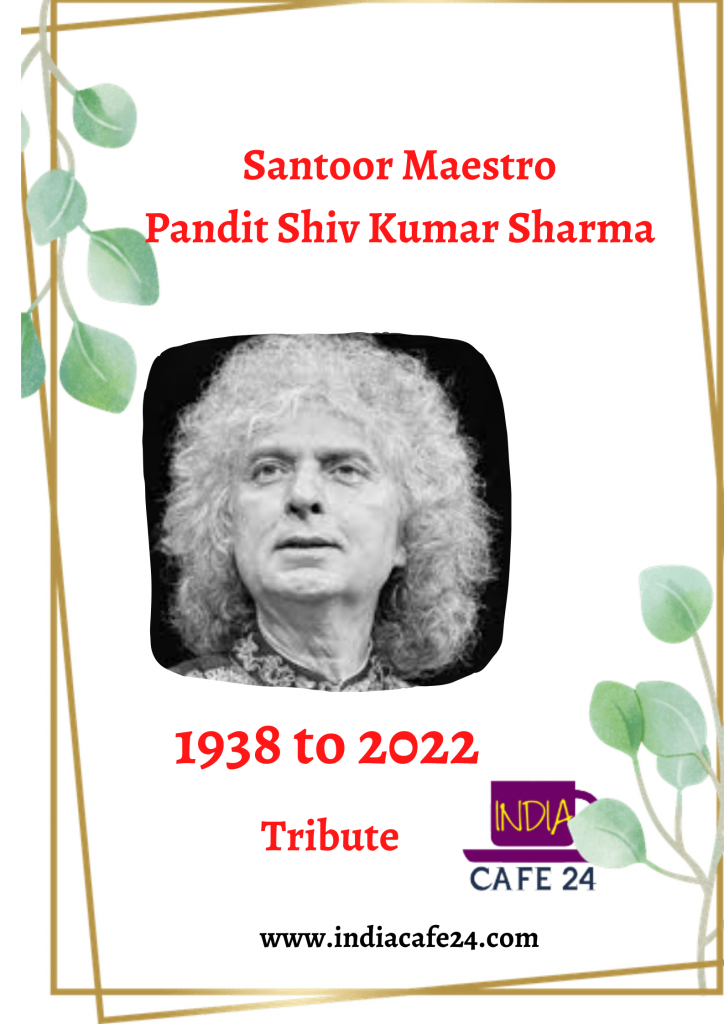 A golden era of music ended with the sudden demise of Pandit Shiv Kumar Sharma on 10th May 2022. Music lovers worldwide recognized him as the Santoor Maestro. He was the first musician who played Indian Classical Music on Santoor. Earlier, Santoor was only used to play Folk songs of Kashmir, but the instrument has now been converted into one of the most significant classical instruments by Pt Shiv Kumar Sharma.
Childhood and education of Panditji
He was born in Jammu in 1938 and his father, Uma Dutt Sharma, started teaching him Tabla when he was just 5 years old. He started learning Santoor at the age of thirteen, and performed in Mumbai for the first time in 1955.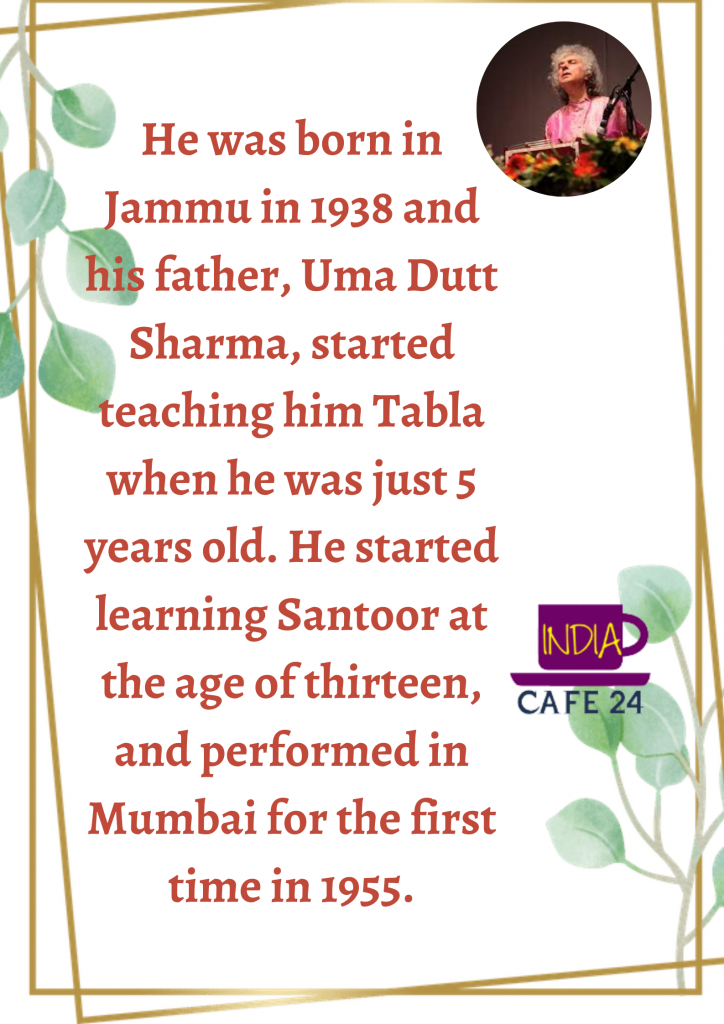 Shivkumar Sharma set a benchmark in playing Santoor, and he introduced this stringed instrument to the international platform. He used to play Santoor till his last day and his next performance was scheduled in Bhopal next week.
Santoor Maestro Demise
Music lovers and also admirers denied to believe the news of the demise of Pandit Shiv Kumar Sharma. He breathed his last at his Pali Hill Residence in Mumbai somewhere between 8 to 8.30 AM. His family members confirmed that he was suffering from Renal Ailment, and he faced a severe heart attack in the morning.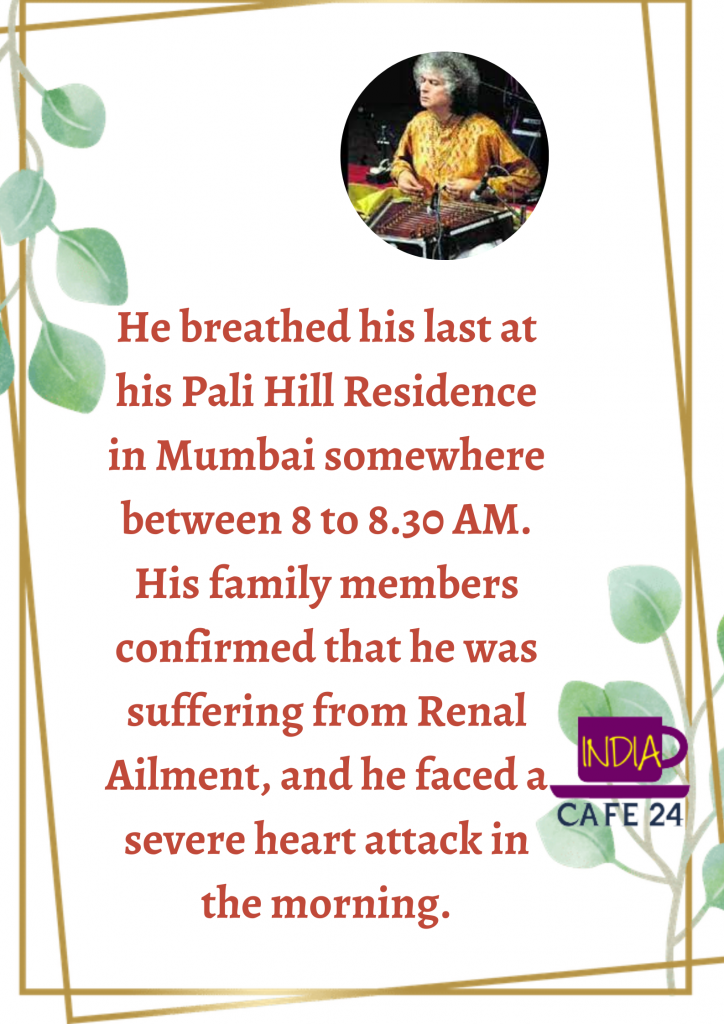 Padma Vibhusan Pandit Shiv Kumar Sharma is no doubt a true inspiration for the youth who desire to focus on the Indian musical journey in their life. Apart from India, his student base spread across the world. He has students from nations like Germany, Japan, the USA, etc. He is survived by his wife Manorama and son Rahul, who is also an upcoming Santoor player.
Books on Pandit Shiv Kumar Sharma
Do you wish to know more about this musical legend? If yes, you can pick the books:
Journey with a Hundred Strings: My Life in Music
Shiv Kumar Sharma: The Man & His Music
Both the books were penned by the author Ina Puri.
Indiacafe24 offers a heartfelt tribute to Panditji. May the soul rest in peace.