The Boy Who Wrote a Constitution – Excerpt
The Boy Who Wrote a Constitution By Rajesh Talwar – Book Excerpt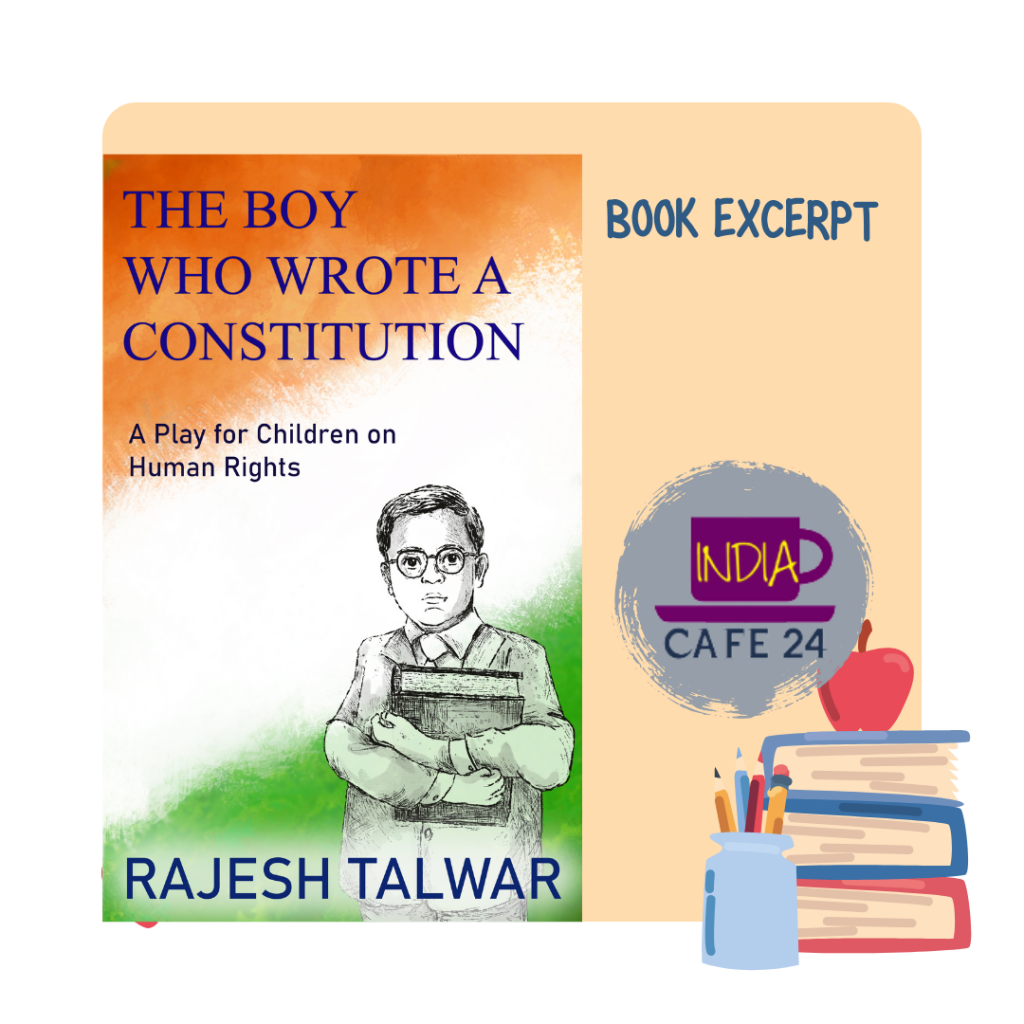 About the book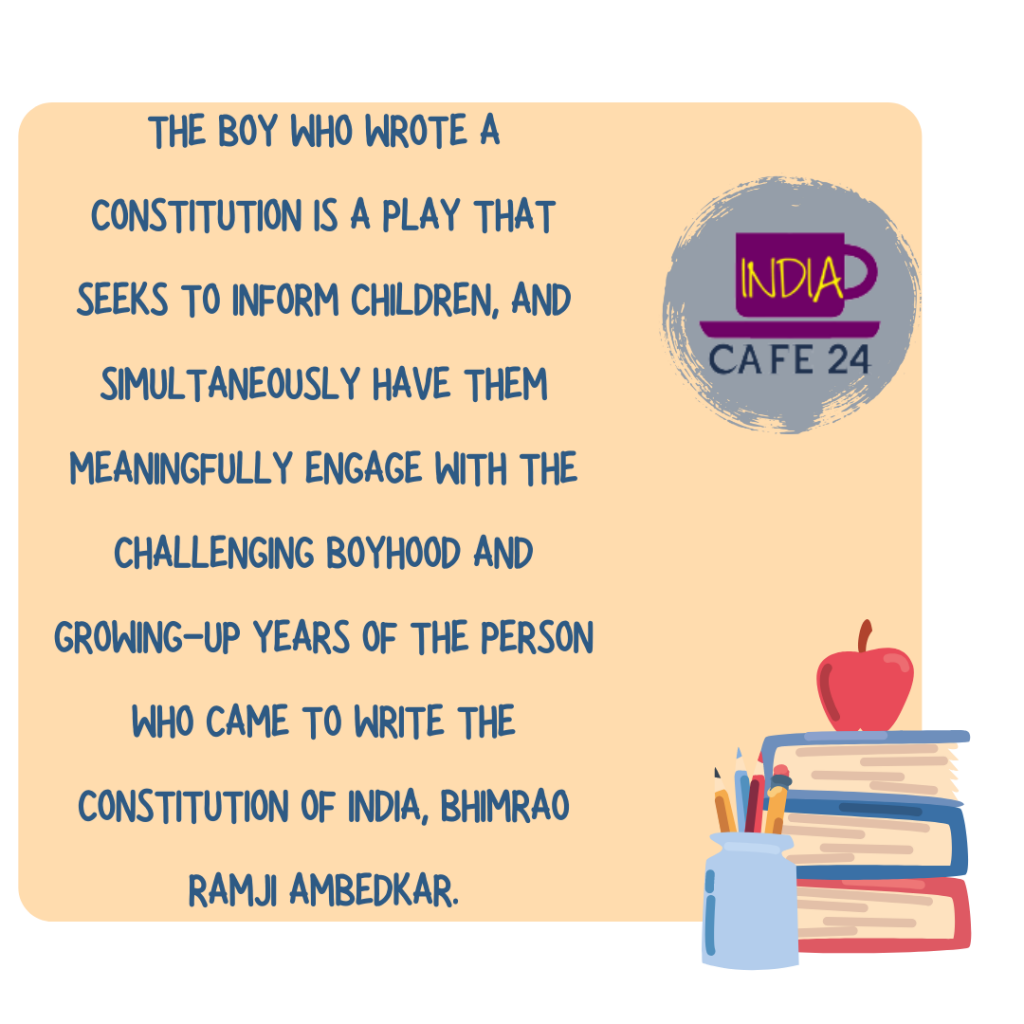 The Boy Who Wrote a Constitution is a play that seeks to inform children, and simultaneously have them meaningfully engage with the challenging boyhood and growing-up years of the person who came to write the Constitution of India, Bhimrao Ramji Ambedkar.

The playwright, Rajesh Talwar, has used the fabulous device of weaving together major events from Babasaheb's life story and having them interspersed with scenes in which five children react to his life, struggles, and achievements in terms of their own identities. This gives this unique and exciting play a contemporary feel, adding to the modern-day relevance of Ambedkar's life.
About Author Rajesh Talwar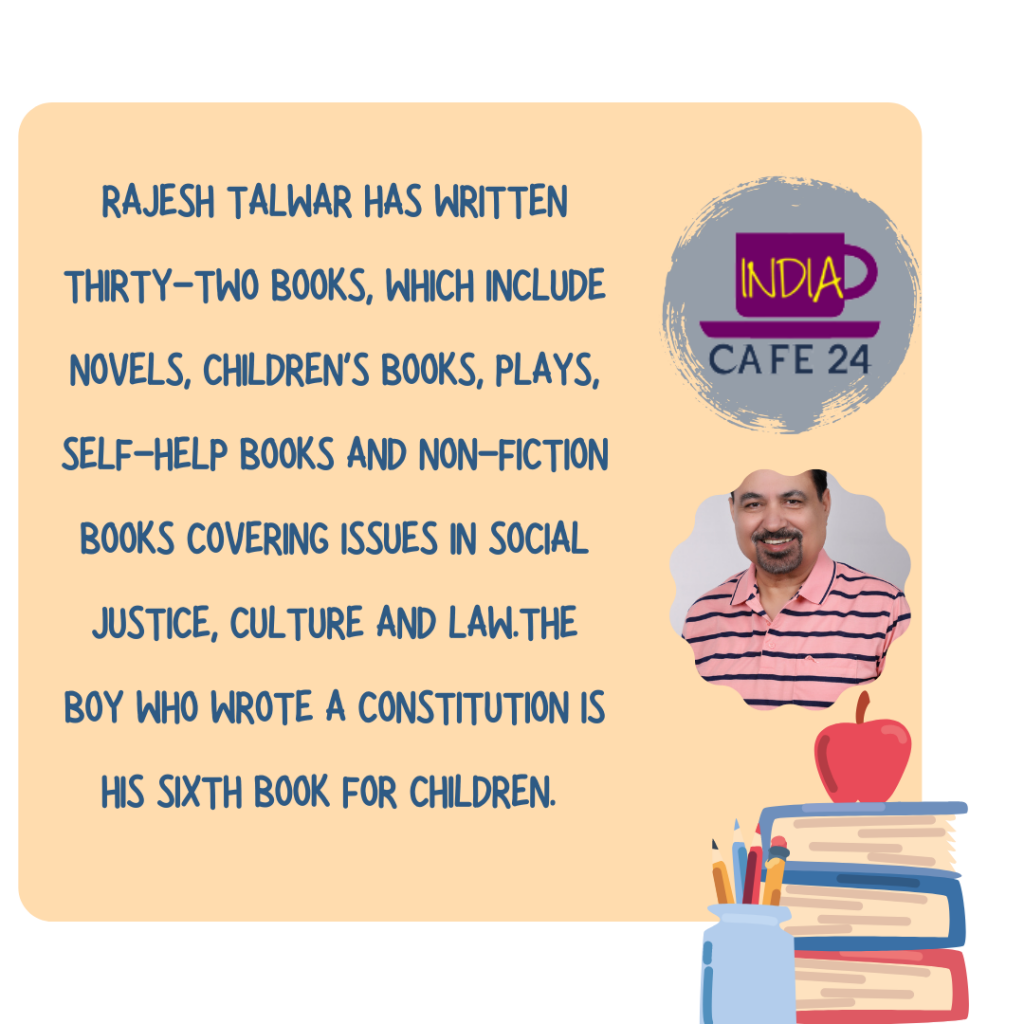 Rajesh Talwar has written thirty-two books, which include novels, children's books, plays, self-help books and non-fiction books covering issues in social justice, culture and law. He has practiced law, taught at university, and also worked in senior positions with the United Nations. He is a British Chevening scholar and the recipient of an Honorary Citizenship Certificate from the Mayor of Tulsa (Oklahoma). He has been interviewed by The New York Times on the state of law and justice in India. He has studied for shorter and longer durations at various universities including Delhi University, Nottingham, Oxford, Cambridge and Harvard.
The Boy Who Wrote a Constitution is his sixth book for children.
Excerpt from the book
Page: 42 to 45
After a while, Bhim gets up and sits on a railway bench all by himself, his brother and sister sleeping peacefully on the floor.
Lights dim. The station is now dark. A beam of light focusses on young Bhim.
Bhim: (monologue, speaking to himself) My brother, sister and I were not able to eat properly today because we could not get water to drink. The bullock cart driver was unwilling to take us to the town where Father works because we are all Mahars and he imagined that he would be polluted by sitting in the same carriage even as a driver. He needs the money and yet he refuses us. Tomorrow, we will go home with him running in front of the cart. What a world! (a poignant, sad look on his face) At school too it's the same. I am not allowed to sit with the rest of my classmates because they would get polluted if I touched them accidentally. With my exception the seating arrangements are based on merit, with the best students sitting in the front rows. I have excellent grades but because I am a Mahar I am required to sit in a corner at the far end of the classroom on a piece of cloth.
There is a tap in our school. If any touchable child wishes to drink all he has to do is take the permission of the teacher which is easily given, but my case is different. I am not allowed to touch the tap, and unless it is opened by a touchable person, it is not possible for me to quench my thirst. In my case the permission of the teacher is not enough. The presence of the school peon is necessary for he is the only person that the teacher can use for this purpose. It the peon is not available I have to go without water. My situation can be summed up in the statement – no peon, no water.
At home Manjula and my other sisters wash the clothes. It is not the case that there is a shortage of washermen in Satara. It is also not the case that we cannot afford to pay the washerman. Washing is done by my sisters because we are untouchable and no washerman would wash the clothes of an untouchable.
Even haircuts are a problem. The work of cutting our hair or shaving the boys, including for myself, is done by our elder sister, who has become quite an expert barber by practising the art on us. Not that there are no barbers in Satara, and it is also not the case that we cannot afford to pay the barber. The work of shaving and hair-cutting is done by my sisters because we are untouchables, and no barber would consent to shave an untouchable.
Lights fade. There is complete darkness. After a few moments, a beam of light comes to focus on the bench once again, but this time it is not young Bhim but an older Bhim who is sitting, dressed in his trademark suit.
Bhim: (the monologue continues) I remember that day, like it was yesterday. Why are we treated like this? I cannot understand it. Is this country not ours? I know that we are fighting for independence but what will it mean for us? So many people in my family have worked for the British army without any problem but as Dalits would we be allowed to work for a Hindu or Muslim army? What will we gain through independence? Do we not belong here in this country? That day at Masur Railway Station was a turning point in my life. I vowed to myself, sitting on a bench, that when I grew up one day, I would fight for my people to end all the discrimination and oppression of my people.