Music Maestro Pandit Jasraj Bid adieu at 90
Music Maestro Pandit Jasraj Bid Adieu At 90
Indian vocalist and music maestro Pandit Jasraj passed away at the age of 90 on Monday 17th August 2020. He breathed his last after facing a cardiac arrest at his home in New Jersey, USA. The news confirmed by his daughter Durga Jasraj.
Image source: Deccan Chronicle
The legend turned 90 in January this year. He was in the USA due to the lockdown in the country because of the COvid-19 pandemic. The legendary musician and vocalist had a mesmerizing career in Music spreading over 80 years. He received the prestigious Padma Shri in 1975. Later he received Padma Bhushan in 1990, and Padma Vibhushan in the year 2000. He left behind his daughter Durga Jasraj and son Shaarang Dev Pandit.
In the year 2019, a minor planet, found between Mars and Jupiter, named after the music legend. The planet discovered on 11th November 2019 and it was named "Panditjasraj".
Pandit Jasraj belonged to Mewati Gharana. His father brought introduced him to the field of Vocal Music. Later he got training in Tabla under the guidance of Pandit Pratap Narayan. He was the elder brother of Pandit Jasraj. He started taking training in vocal music from the age of 14.
He established himself as a musician of great repute in Indian Classical music. All that happened due to his love for music and tremendous hard work. He used to practice for 14 hours a day.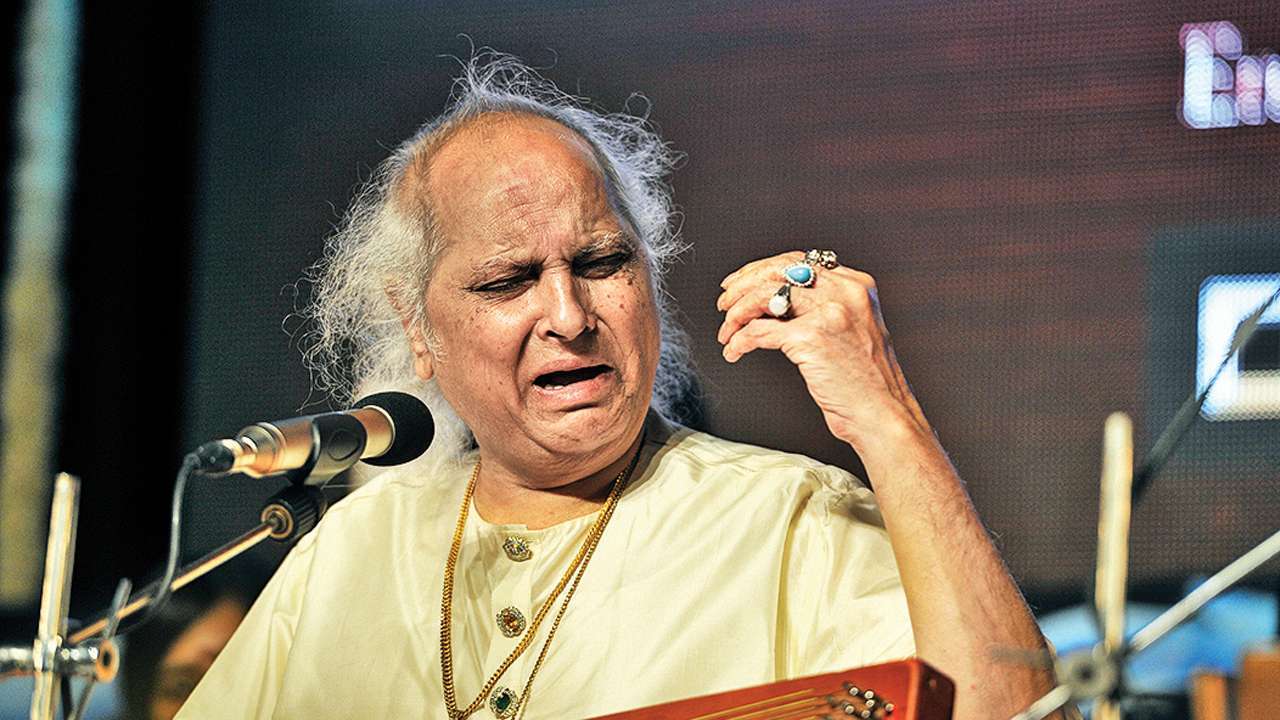 Image Source: DNA India
His name will always be remembered in the history of Indian Classical music in Golden letters. He introduced thumri with Kheyal and made Kheyal more audience-friendly. In earlier times, Kheyal performances were given without any ornamentation. But with the introduction of Thumri by Pandit Jasraj, Kheyal became more appealing to music lovers.
President Ram Nath Kovind and Prime Minister Narendra Modi expressed their condolences on the demise of the music legend.
Indiacafe24 offers a tribute to this musical legend- Pandit Jasraj.