A Book Review Of The Chimera Retribution Written By Abhinav Singh
A Book Review Of The Chimera Retribution Written By Abhinav Singh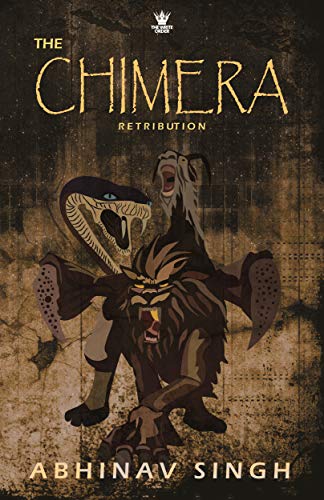 Publisher: The Write Order

Publication Year: 2020

ASIN: B08BVTC6RX

Pages: 441

Rating: 4 on 5
So once again I got a chance to review a book from my favorite genre, namely mystery, and thrill. The name of the book itself, i.e The Chimera Retribution, was enough to raise my curiosity and when I was informed about its theme, I naturally became super- excited to read the book. I received this novel penned by Abhinav Singh in e-book format and although I did not find the cover page to be much interesting, I was sure that the story would somehow make up for the lack of an appropriate design of the cover page. This was just one of the several reasons that made me start reading the book in earnest.
The book tells the tale of Vishakha Dutta, who is aspiring to pursue a course of Master in Computer Science in America. However, her uncle wants Vishakha to join Dr. Chandrakumar on a top-secret project, and he finally manages to convince her about the same. Soon after Vishakha meets up with Dr. Chandrakumar and his team as they are carrying out a clandestine archaeological expedition, near the Kailasa temple in Ellora, they are attacked by unknown people. Even as every single member of the team is killed, Vishakha is miraculously spared and she then tries her best to save Dr. Chandrakumar.  Sadly her efforts bear no results and Chadrakumar dies after revealing a shocking secret to Vishakha about her own life. Now Vishakha is on the run and with the Indian and American spy agencies and even her own family involved in the conspiracy, she has no one to turn to!
The Chimera Retribution is one of the best thrillers I have read in recent times. The well-developed plot has enough twists and turns to keep the readers engaged until the very end. The author has paid special attention to ensure proper character development and the simple and lucid language of the books makes the story easy to understand. The perfectly paced story along with its excellent narration makes for a thoroughly enjoyable reading experience.  I found the book to be a great addition to my collection and wish Abhinav all the best for this its success.