Legendary Choreographer Saroj Khan Passed away
Legendary choreographer Saroj Khan breathed her last on Friday, July 3rd, 2020 in Mumbai
Whether it is "Hawa Hawai" or " Ek Do Teen", the famous Masterji of Bollywood, Saroj Khan will always remain in our heart for her charismatic creativity and sensuous dance choreography. Her life itself is not less than any movie and people will learn more from it when they will turn the pages of her life history. The veteran choreographer was born in the year 1948, on Nov 22 and she started her career as a background dancer in the year 1950 at the age of 2. She started learning dance while working under film choreographer B.Sohanlal and at the age of 13 she married him. B Sohanal was 43 and already he had 4 children with the first wife. But they parted in the year 1965. Sarojji Married Sardar Roshan Khan in the year 1975 and later blessed with a daughter.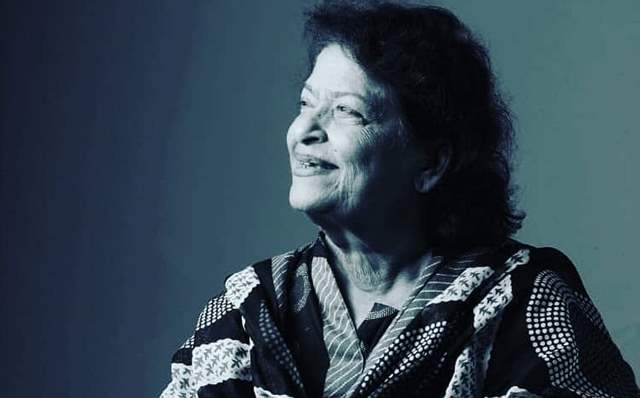 Image Sorce: India Forum
She started her career as an assistant choreographer and got her first breakthrough as an individual choreographer with the movie Geeta Mera Naam in the year 1974. She walked through various critical situations in life and need to wait a long to get the desired recognition. It was in the year 1987 when she did her first choreography for Sridevi for the song Hawa Hawai, Mr India and since then her career boosted up and experienced a different level of success. Her excellence and uniqueness in choreography can be witnessed in the movies, Nagina (1986), Chandni (1989).
She worked with Bollywood heartthrob Madhuri Dixit in several films. The steps " Ek Do Teen" choreographed by Saroj Khan, established Madhuri and gave her the tag of the most successful actress in Bollywood. The duo worked together in popular movies like Thanedaar (1990); Beta (1992), and many more. Many celebrities believe that Saroj Ji made Bollywood dance an easy affair for them with her easy yet pleasing dance steps.
Our beloved Masterji of Bollywood appeared in the dance reality show Nach Baliye in the year 2005 as a judge. She was also in the judges' panel of another reality show Ustaadon Ka Ustaad which was aired on Sony Entertainment Channel.
Like any other Bollywood stars, she also faced many Bollywood controversies but still her talent as a choreographer is something which will mention her name in Bollywood history in golden letters.
We lost this great star on July 3, 2020. Sarojji was admitted to Guru Nanak Hospital with breathing complaint and there she took her last breath at 71. Our heartfelt tribute to this amazing Dancing star of India. Rest In peace Masterji.