Book Review of The Girl Who Could Not Sleep: 'One-cup stories, please!' By Priyanka Baranwal
Book Review of The Girl Who Could Not Sleep: 'One-cup stories, please!' By Priyanka Baranwal # BookMarathon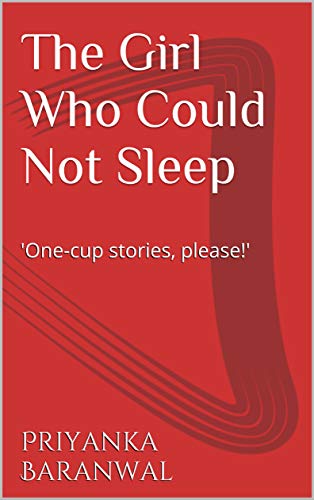 Format: Kindle Edition

Publication Year: 17 June 2020

ASIN: B08BG8D7QV

Pages: 24 Pages

Rating: 4.5 on 5
Insomnia….. are you aware of it? Am sure many of us know this and might have experienced the same in real life. Many more will be there who still not aware what exactly it is…. for them I should say better you never experience the same. Remaining deprived of sleep at night for days makes a person quite unstable and yes, its Insomnia.
 I must appreciate the author Priyanka for picking up such a sensitive topic and for crafting an emotional and strong story in this book. The protagonist of this story is a 12th standard girl named Sonia and she is suffering from Insomnia. Life was upside down for her because of Insomnia and she was seen teased for the same by her classmates which made the condition even more helpless for her. There can be countless reason for the same but for her, it was stress for the 12th board exam.
 In spite of getting tired she can't sleep and she felt so helpless when her own sister used to make fun of her. The story narrates how she got a ray of hope in her Friend Abhishek who helped her in handling the condition and acted as a strong emotional pillar for her. The story is very short but yet so beautifully knitted that I finished it in one day. One day for me because I need to complete other tasks and in between and reading the story together. But if you have time then 20 to 30 minutes is more than enough to complete it. But still, it's full of surprises as we progress.
All characters beautifully developed and presented. But what's the end of the story?  Do read it and I bet you will love it. I read other books of Author Priyanka and before even picking this book to read I was sure that it will be a brilliant work by her again. And guess what? I was not wrong and I recommend this book to readers who wish to read something different.
Just 1 thing for which I will cut .5 from 5 stars is the cover page. It could have been better. Rest I was and I am a fan of Priyanka Baranwal writing. All the best for this book and I wish to see this book hit too like her past books.