Lata Mangeshkar – Indian Nightingale and Living Saraswati Bid Adieu – The Nation Mourns
Lata Mangeshkar – Indian Nightingale and Living Saraswati Bid Adieu – The Nation Mourns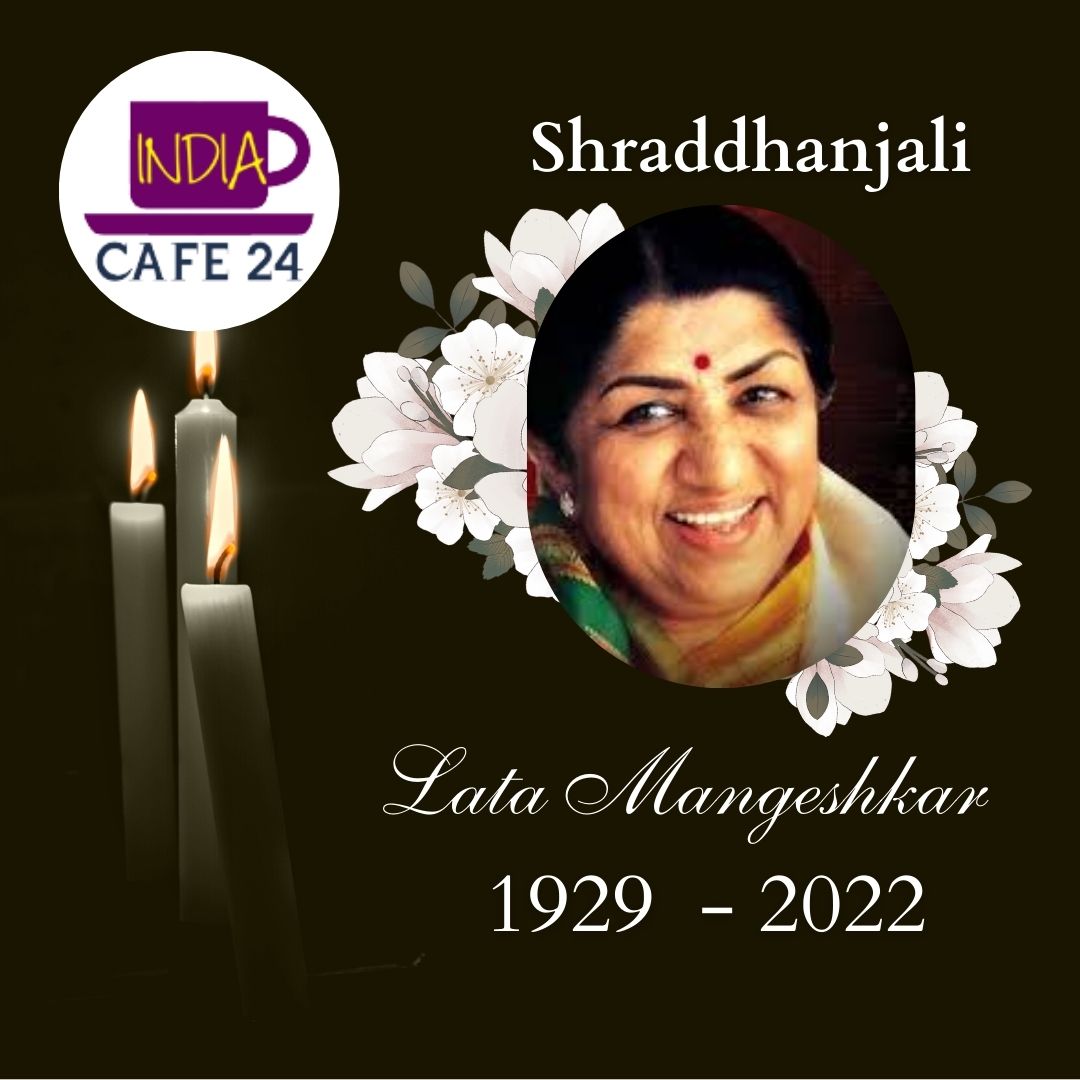 The Nation today is mourning. Well, it's for the demise of the Indian Nightingale and Living Saraswati. Are you aware of who is she?
Yes, you are right; our living Saraswati is none other than musical goddess Lata Mangeshkar. The industry is speechless today, and so are the fans. Lata Mangeshkar is no more. It is a difficult time, and still, it's hard to accept it.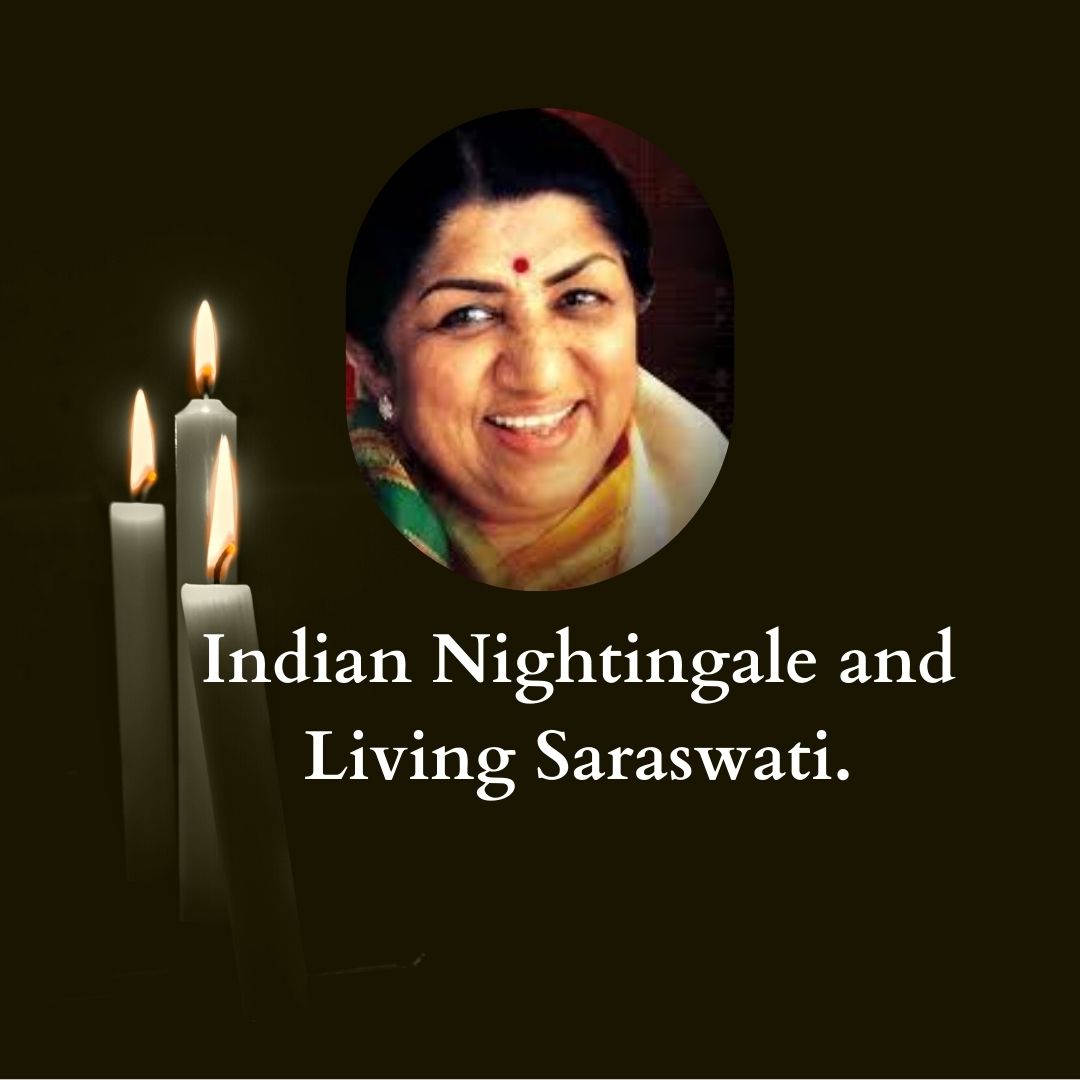 The veteran singer aged 92 was facing health issues over the past few weeks. She was on ventilator support in the ICU at the Breach Candy Hospital Mumbai. But destiny ditched, and our Swara Kokila and Bharat Ratna singer Lata Mangeshkar passed away on Sunday, February 6 at 8.12 am.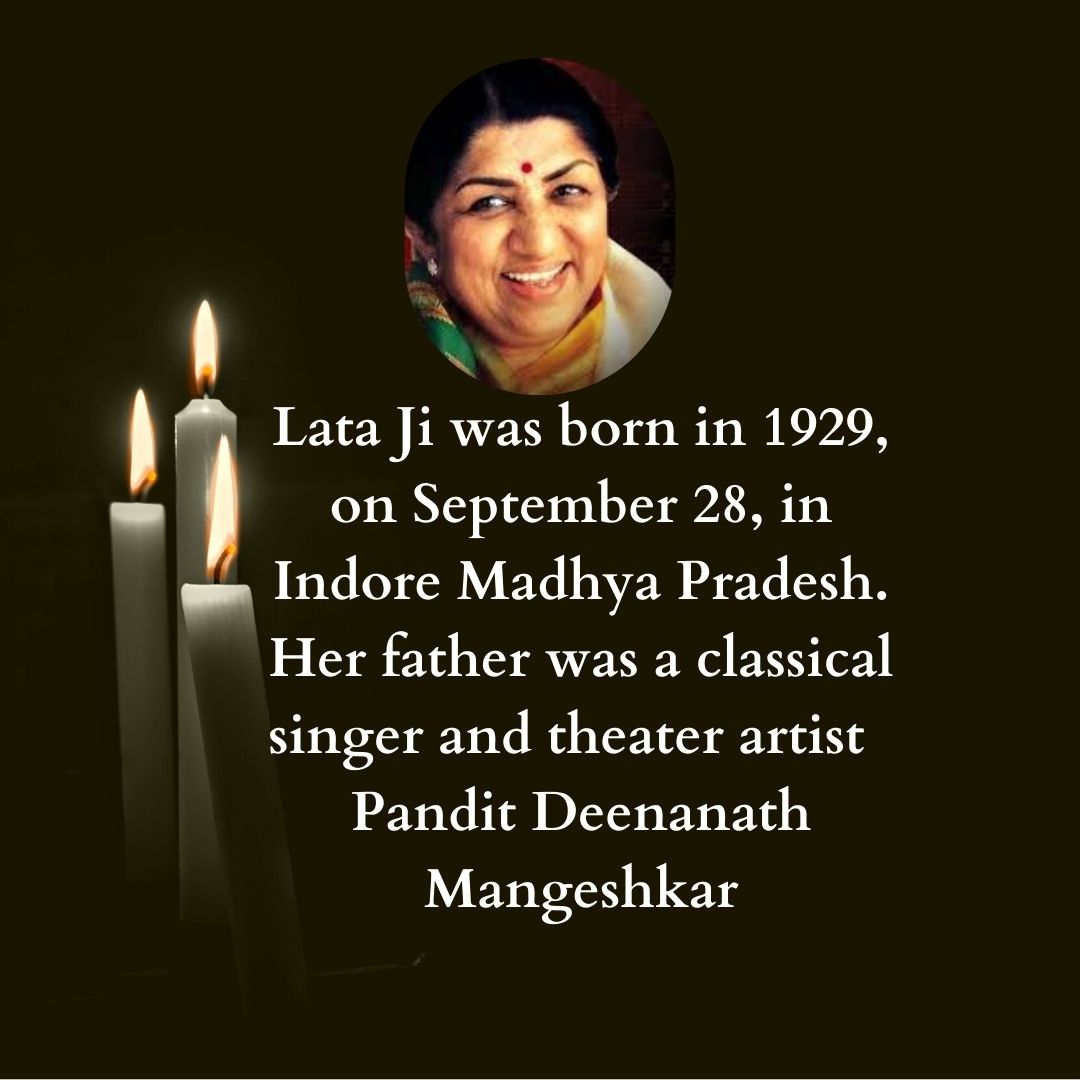 Many of the generations grew up listening to her songs. An artist just like her is rare to witness. She will remain in the heart of everyone because of her eternal contribution to the music industry.  To offer respect to Swara Kokila Lata Mangeshkar, the Government of India has announced two-day national mourning.
The early life of Late Lata Ji



Lata Ji was born in 1929, on September 28, in Indore Madhya Pradesh. Her father was a classical singer and theater artist  Pandit Deenanath Mangeshkar, and her mother's name is Shevanti. Lata Ji was the eldest daughter in the family of 4 siblings.
She started acting at the age of five in her father's theatre company that produced musical plays.
Her Struggle to get a place in the music industry
She started her singing career at the age of five in her father's musical plays. When she was just 13 years, her father passed away. It was a tough time for her family. Lata Ji was the only source of income in her entire family.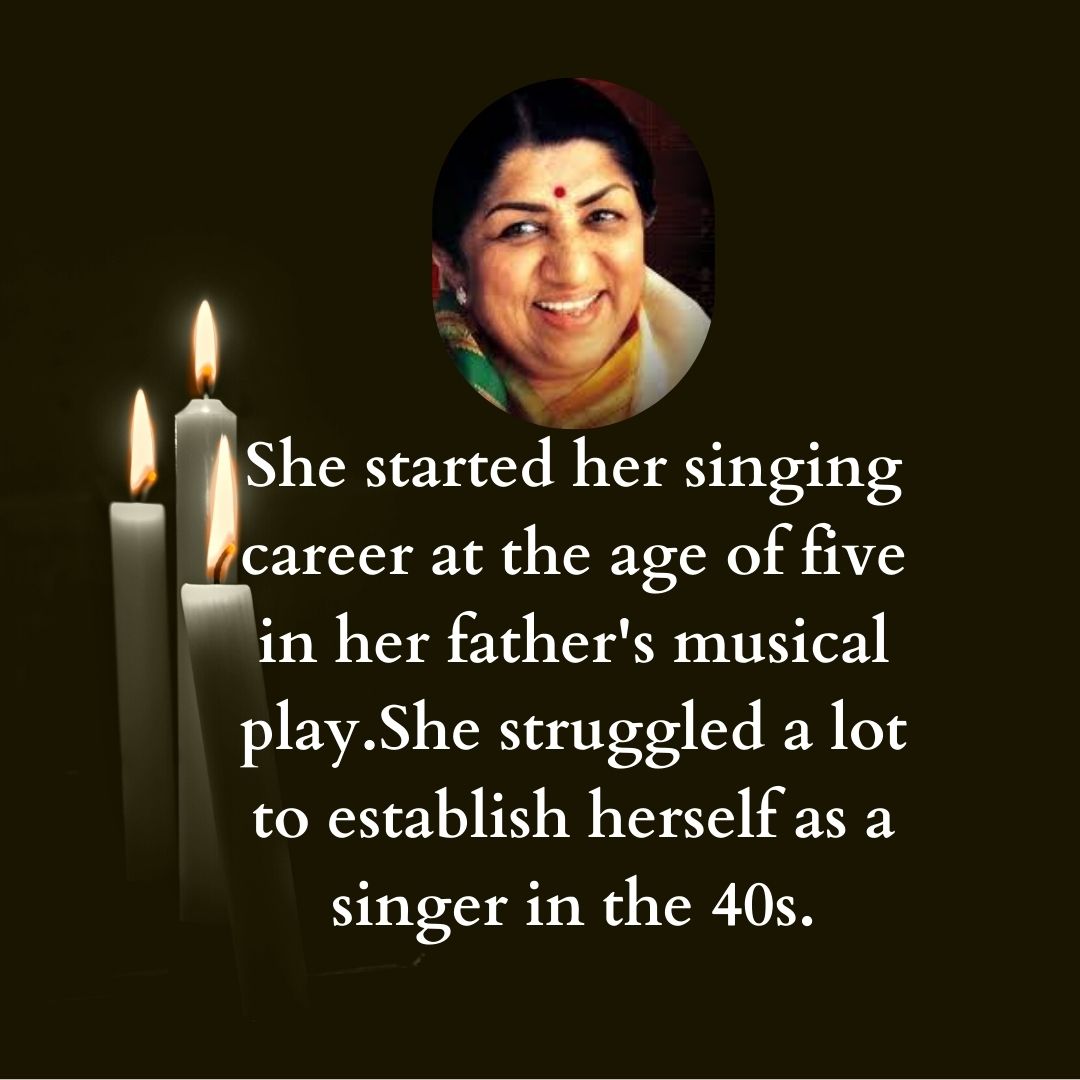 She struggled a lot to establish herself as a singer in the 40s. Finally, she got the opportunity to sing in the Marathi movie Kiti Hasaal in 1942. But, it got removed later. After this, she moved to Mumbai, and here she achieved success as a most melodious voice in Hind Cinema.
 She recorded thousands of songs in over thirty-six Indian languages, including a few foreign languages.
Her melodious voice in a well-recited song Lag Jaa Gale and Aajkal Paoon Zameen par turned her into one of the most loved voices of Indian Cinema. She sang for Madhubala to Priyanka Chopra, which shows her versility, success, love, and dedication towards music. She recorded several albums, such as ghazals pop, displaying her versatile singing and supreme voice quality.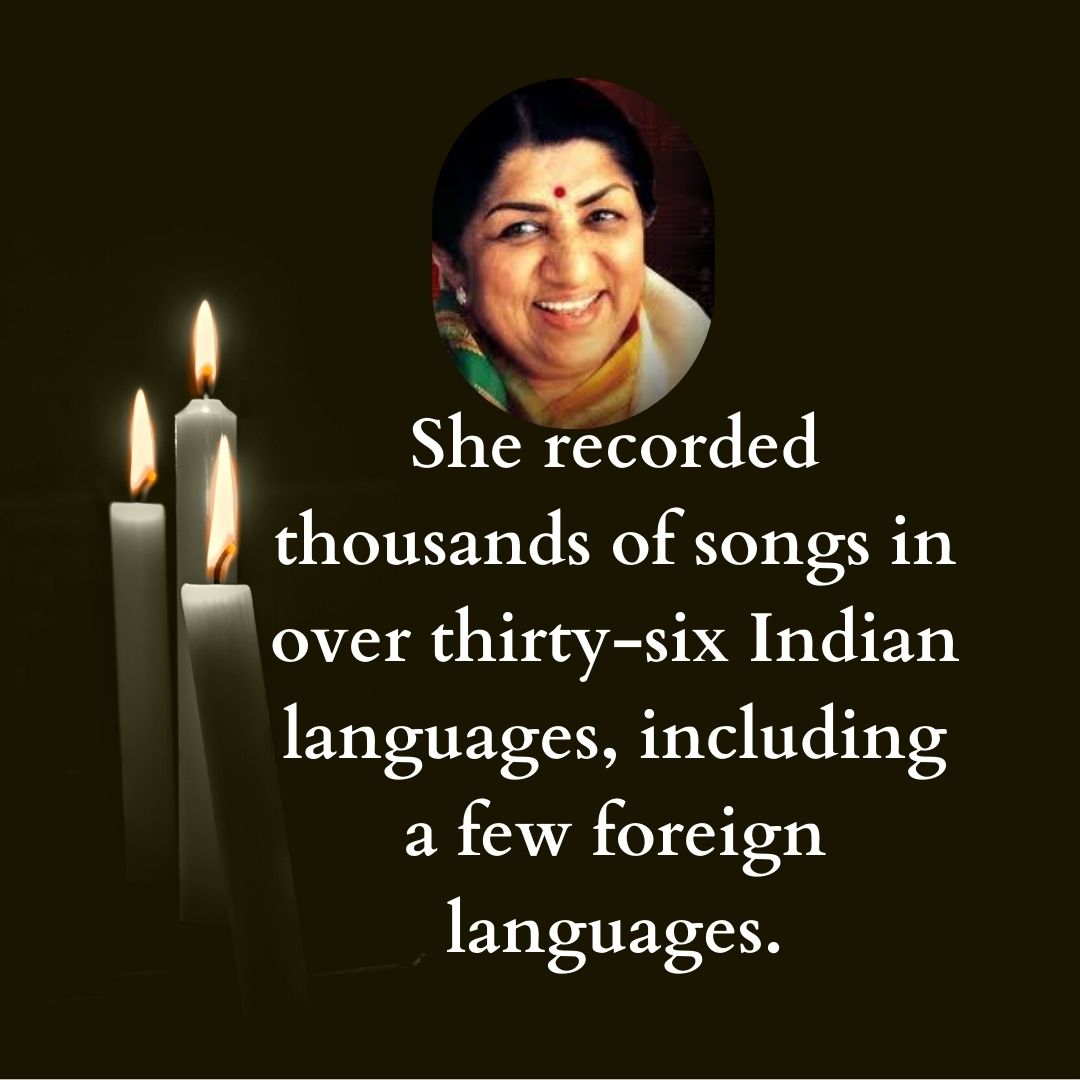 Throughout her career, she has worked with many legendary music directors. She lent her voice in many popular films from the 1940s to 2019. The last full album recorded by legendary was for the late filmmaker Yash Chopra movie Veer-Zara released in 2004.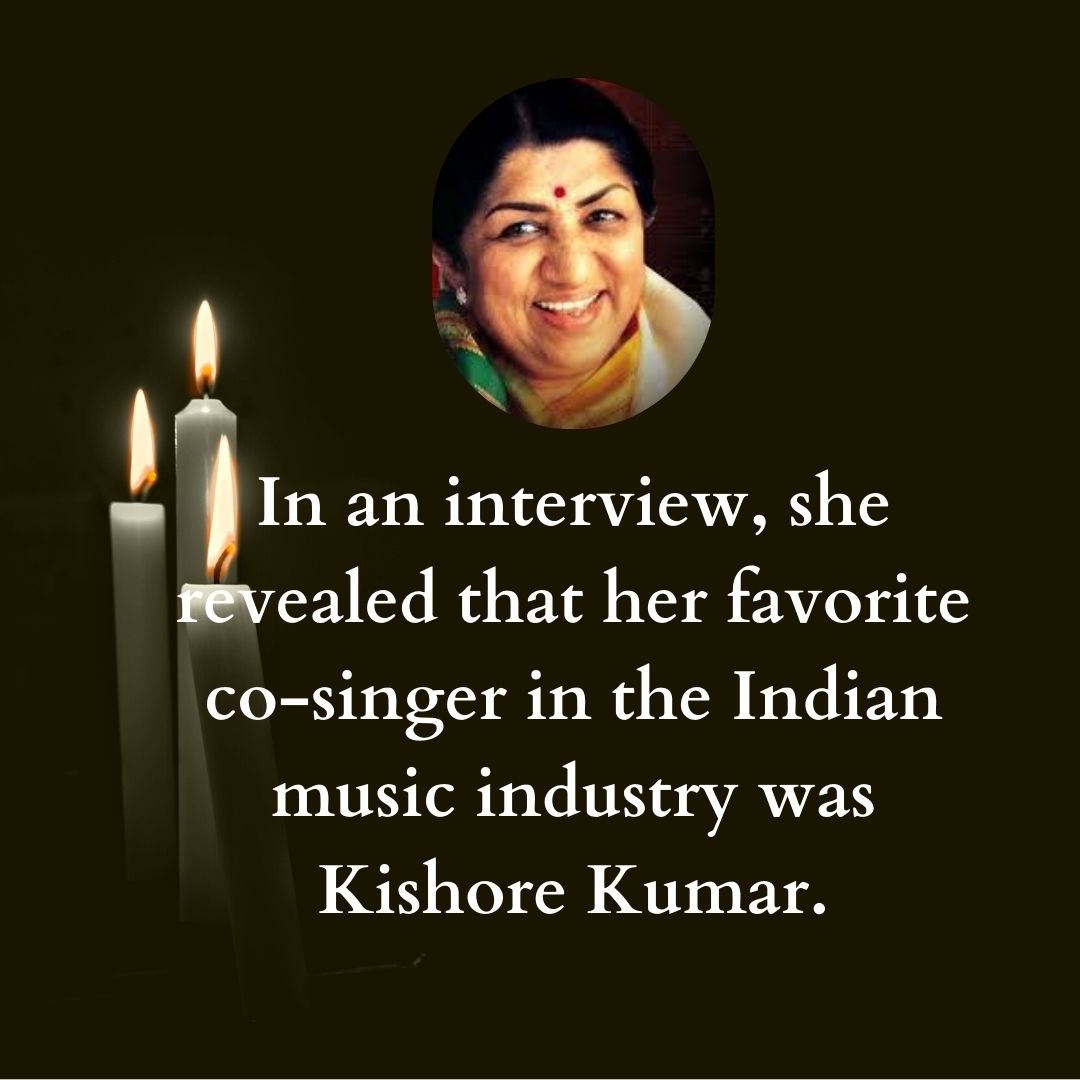 In an interview, she revealed that her favorite co-singer in the Indian music industry was Kishore Kumar.
Last song of Lata Mangeshakar
In 2019, she presented her melodious voice to a song based on PM Narendra Modis's motto Saugandh Mujhe is Mitti Ki. With this song, she paid tribute to Indian soldiers and every Indian.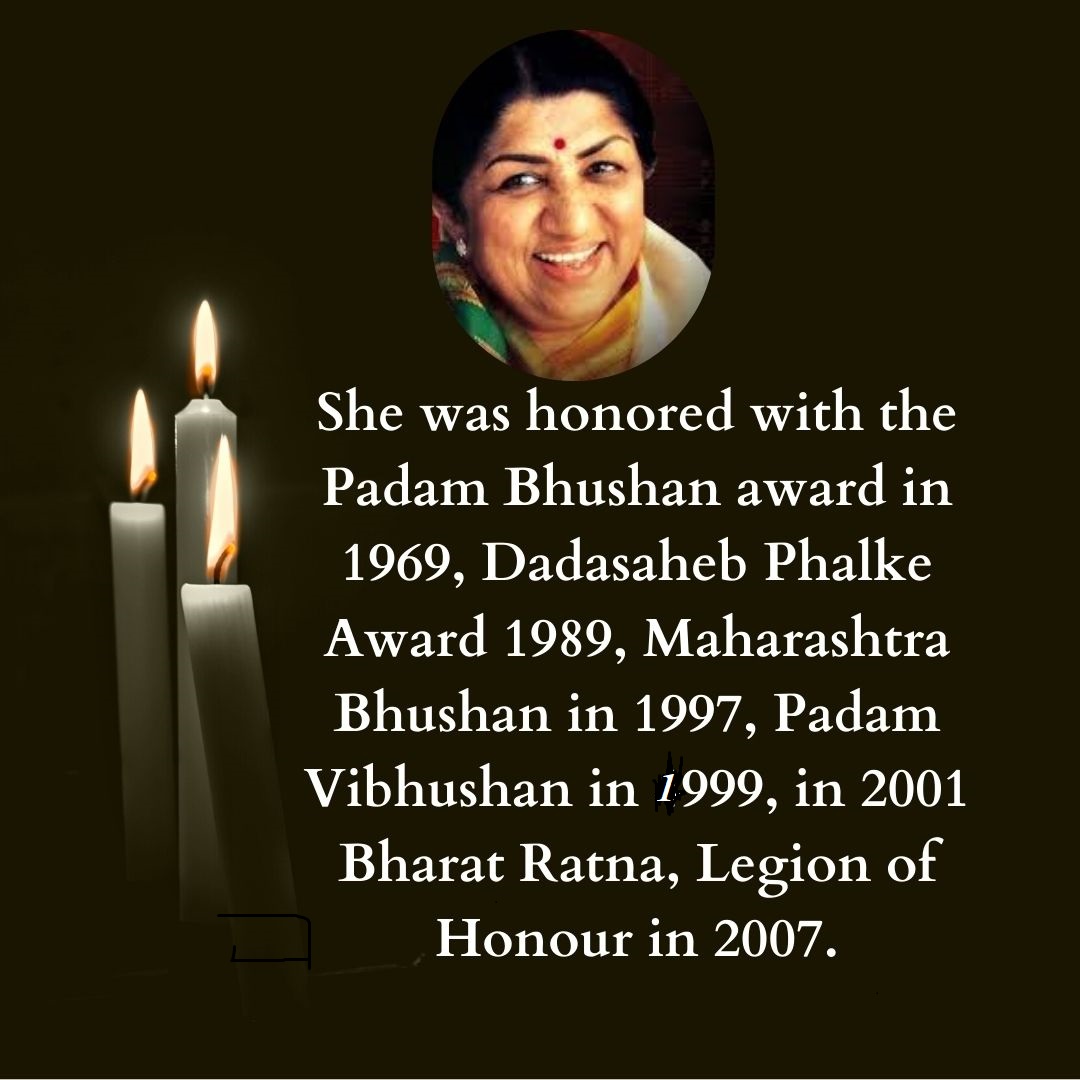 Her achievements and Awards
Lata Mangeshkar was the Swara Kokila of the Indian music industry. She got several awards for her endless contribution to the Indian music industry. Awards are-
 National Film Awards, BFJA Awards, Filmfare Awards for Best Female Playback Singer, Filmfare Special Awards, Filmfare Lifetime Achievements Award.
She was honored with the Padam Bhushan award in 1969, Dadasaheb Phalke Award 1989, Maharashtra Bhushan in 1997, Padam Vibhushan in 1999, in 2001 Bharat Ratna, Legion of Honour in 2007.
With her demise, an era of the music industry came to an end. The loss is big and difficult to fill up this vacant place in our hearts.
The heart bleeds to say goodbye to our very own Indian Nightingale. 
The world will never forget her contribution, and it's true " Apka Awaz hi Apki Pehchan ha."
Indicafe24 is offering a heartfelt tribute to Swara Kokila Srimati Lata Mangeshkar Ji.