Big Boss season 16- And The Winner Is Rapper MC Stan
Big Boss season 16- And The Winner Is Rapper MC Stan
Like every seasons, the viewers of the Big Boss season 16 finale were anxiously waiting for the final result. The Finale of Big Boss season 16 happened on 12th February 2023. The reality show of four months ended yesterday, on 12th Feb. The finalist of this show, MC Stan, was declared the winner.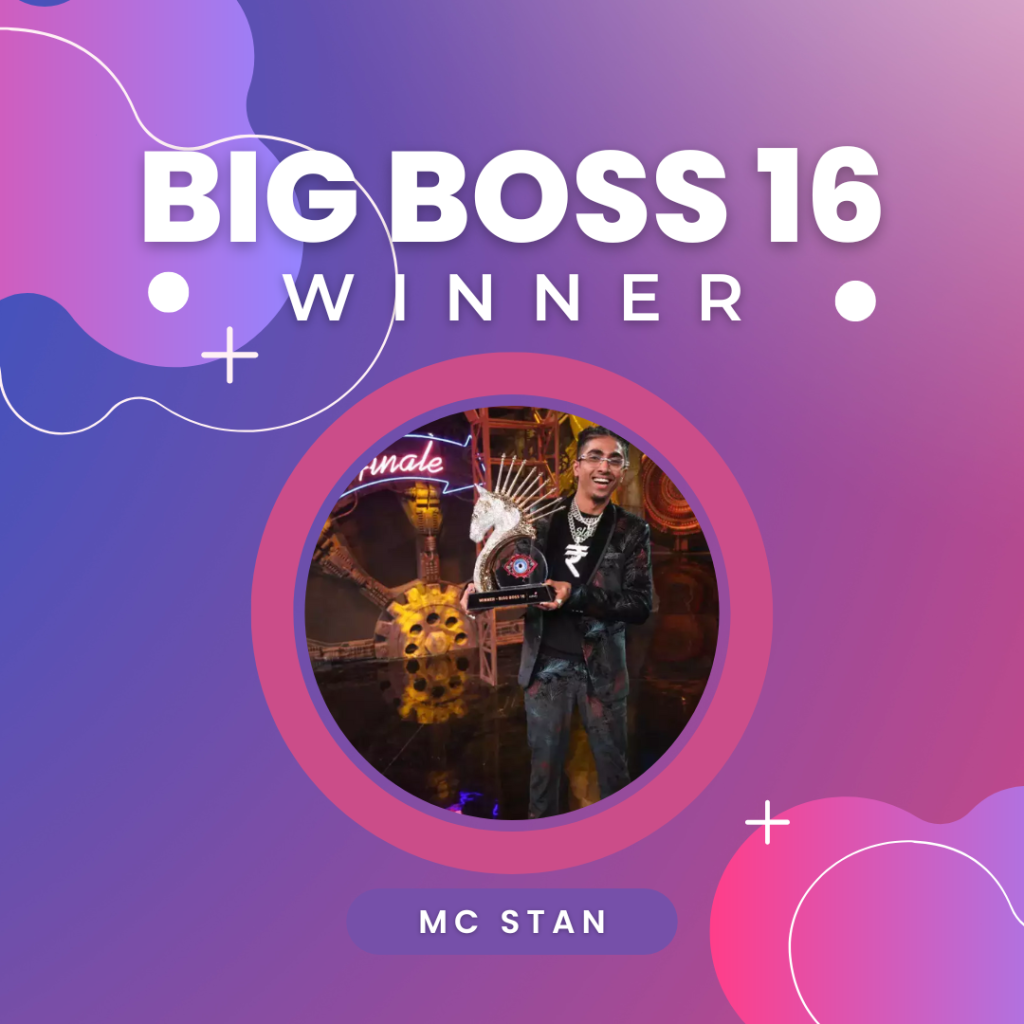 The top 5 finalists of the Big Boss 16 were Priyanka Chahar Chowdhary, Shiv Thackeray, MC Stan, Archana Gautam, and Shalin Bhanot. But among all, the 23-year-old rapper MC Stan won the sixteenth season of this show. Shiv Thakare was declared the first runner-up.
A glittering trophy from Bigg Boss 16 was waiting for the winner, and Salman Khan handed it over to MC Stan along with prize money. The trophy looks like a gold unicorn. The winner also received Rs 21 lakh and 80 thousand as the prize money.
As per the viewers, Priyanka Chahar and Shiv Takare were the top two contestants, and people thought that any of the two would win the show. However, the final decision came out differently and rapper MC Stan was declared the winner. However, on social media sites, Priyanka received immense support, and she was leading the winner prediction poll.
The audience was in shock when Priyanka, was declared the 2nd runner-up. It was an unbelievable situation. Salman Khan, the host of the show also found this elimination shocking.
After winning the show, MC Stan shared his feelings and said, "My brother Shiv Thakare motivated me a lot. He gave me confidence and made me realize that I shouldn't keep saying that I don't want to win. He told me, that I am in a competition and even I could win the show."
 All that we can say is that audience can change their verdict anytime. Congratulations to the winner of Big Boss 16 MC Stan.