Online Painting, Art and Craft Competition- Theme Teachers Day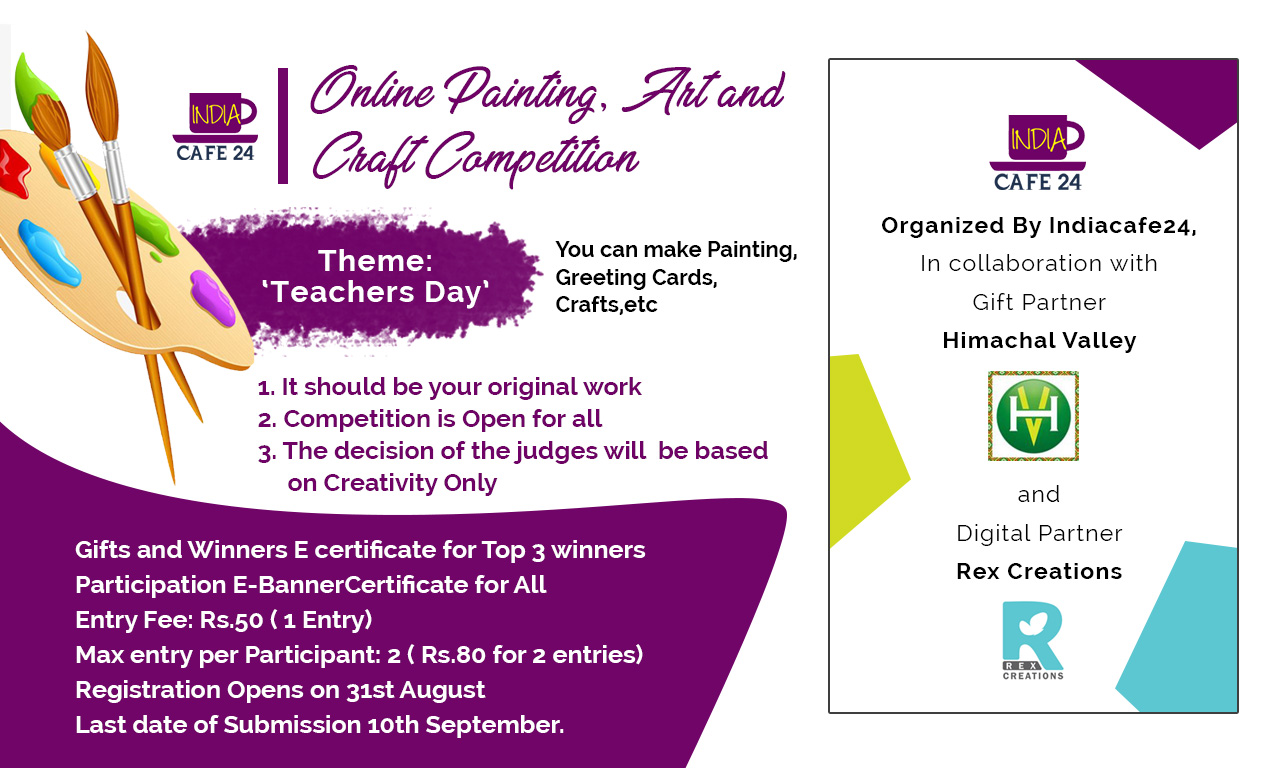 @Indiacafe24  @Painting_Art_and _Craft contest @Theme_Teachers_Day

For participating follow a few steps:
DM us your artwork.
Follow our account @Indiacafe24 @HimachalValley @RexCreations
We will post your art on our page.
The winners will be selected purely on the basis of creativity.
The registration fee is Rs 50 only. Max entry 2- Rs.80 for 1 entry
Contest period: 31st August- 10th September 2020.
Winners will be announced on 15th Sep 2020.
Gifts and Winner E  certificates for Top 3 winners
Participation Certificate for All