What after COVID-19?- A Book That Deserves To Get Place In Science Library
 What after COVID-19?- A Book That Deserves To Get Place In Science Library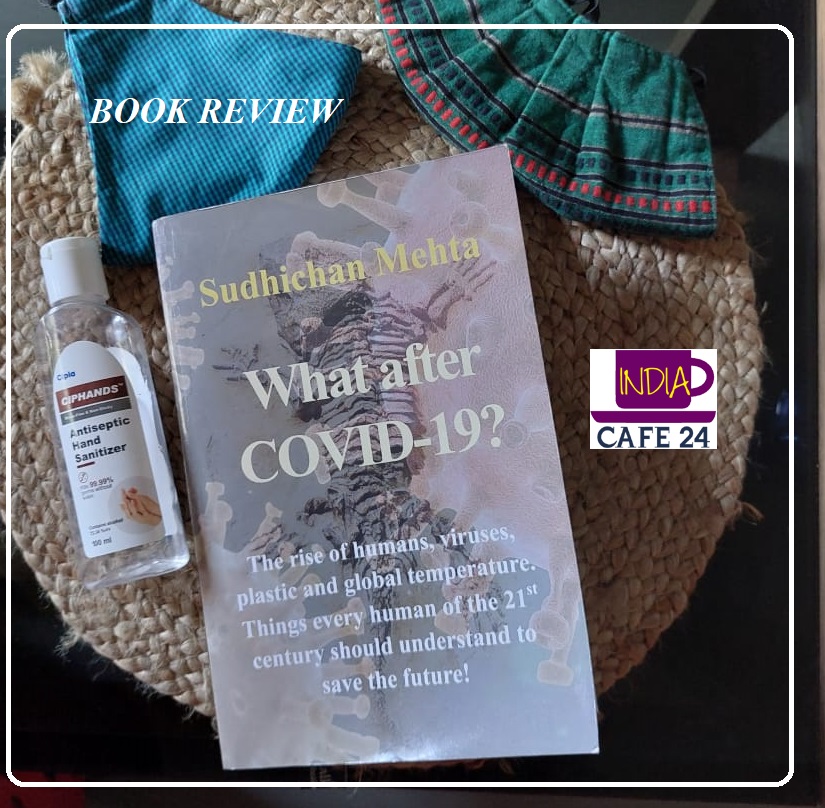 Publisher: ‎

BOOK STREET PUBLICATIONS

ISBN-10 ‏ : ‎

9391317049

ISBN-13 ‏ : ‎

978-9391317041

Rating: 3.75/5
Storybooks and Novels are something that we all read and enjoy. But, how many of us enjoy reading a book on a realistic topic educating us about a virus that turned life into a nightmare for us? Many do and many wish to give it a skip. But this book titled 'What's after COVID-19?' by Sudhichan Mehta is a book worth reading. The book discusses those specific scenarios in life which we never thought to happen in our life.
What is this book all about?
The title of the book is sufficient to give an idea as to what can be the contents inside. Yes, it talks about the pandemic that hit back human lives across the globe in 2020, and we are still experiencing its after-effects. You can call it a storehouse of information about COVID-19, its after-effects and also about the Vaccine and money the industry made out of it. Altogether there are 20 chapters in the book which can be best described as descriptive articles on topics like;
 Zika

 Virus age

 Ebola

 Rotavirus

 HIV

 SARS

 Pandemic preparation protocol

 Vaccine

 Oxygen
And many other things discussed in the book. In many segments use of statistical graphs are done to explain some critical scientific findings by researchers. The use of colourful pictures is also done to highlight concepts relating to the subject of the book. If you are a student of biology, zoology or even life science, you will find the book quite interesting to read.
Writing style:
Writing style appeared to me, a little tough, and I must say that majorly because of me, from a non-bioscience stream. In few chapters, I need to check some terms in the dictionary too. Aside from that, to make things understandable for readers author added one chapter: Read for your knowledge at the end of the book. Here, the meanings and explanations of the typical terms used in the book get explained. Well, that is the USP of this book. Citation chapter is also there in the book, which ensures the information shared in the book is authentic and from trusted sources. But a little simple style and use of vocabulary could have turned this book more interesting to read.
Who can read it?
 As mentioned before, that the book will be a good choice for readers from the bioscience field. Aside from that, people having an interest in knowing more about Covid-19 and other linked up topics will find this book interesting. What best I can say about this book is that it deserves a place in the science library and can help students to increase their knowledge and implement the same in their studies. Rest than that, this book is not for the general book readers but advanced science book readers.
Final Verdict:
Well, this time, it turns out to be the most difficult part for me to rate. From the content aspect, it deserves 4/5. From research done to pen, the book deserves 5/5. The writing style, as I said, remained tough. Well, so I will rate it 3/5 and overall presentation 3/5. So averaging all my final rating comes to 3.75/5
What after COVID-19?: The rise of humans, viruses, plastic and global temperature, Things every human of the 21st century should understand to save the future by Sudhichan Mehta
My rating: 4 of 5 stars
The title of the book is sufficient to give an idea as to what can be the contents inside. Yes, it talks about the pandemic that hit back human lives across the globe in 2020, and we are still experiencing its after-effects. You can call it a storehouse of information about COVID-19, its after-effects and also about the Vaccine and money the industry made out of it. Altogether there are 20 chapters in the book which can be best described as descriptive articles on topics like;
Zika
Virus age
Ebola
Rotavirus
HIV
SARS
Pandemic preparation protocol
Vaccine
Oxygen
And many other things discussed in the book. In many segments use of statistical graphs are done to explain some critical scientific findings by researchers. The use of colourful pictures is also done to highlight concepts relating to the subject of the book. If you are a student of biology, zoology or even life science, you will find the book quite interesting to read.
\
Full review here: https://www.indiacafe24.com/book-revi…