Till Death, We Do Part By Bruno Beaches – A Dark Gripping Tale Rich With Emotions
Till Death, We Do Part By Bruno Beaches – A Dark Gripping Tale Rich With Emotions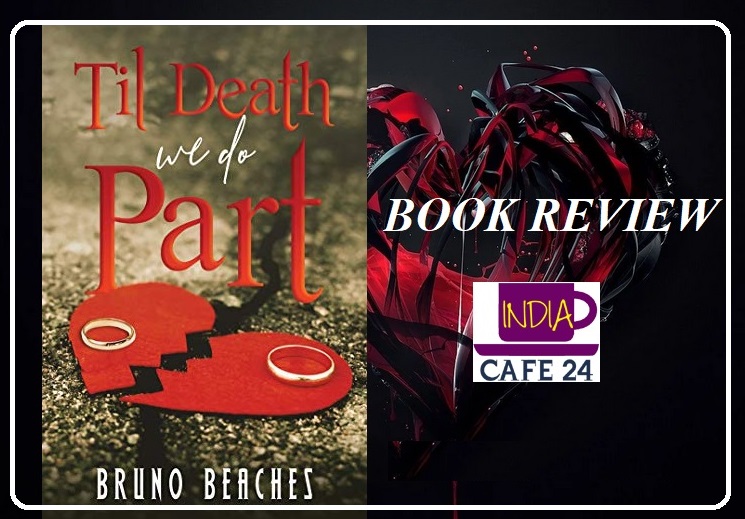 ASIN ‏ : ‎

B08YK8LQ9M

Publisher ‏ : ‎

Austin Macauley Publishers Ltd


Print length ‏ : ‎

309 pages

Rating: 4/5
Life is an unpredictable journey and things that we have never thought about or expected may turn it upside down in a jiffy. The book Till Death We Do Part by Bruno Beaches is a gentle reminder of this fact and takes the readers on a roller coaster journey of emotions related to love, betrayal, loss, and revenge.
Plot: 
Pablo, a dedicated, upstanding, and hardworking police officer, is close to retirement and expects to enjoy the fruits of his successful career and 29 years of married life to his childhood sweetheart, Delilah. However, a complaint of harassment filed against him by his former client wreaks havoc in his life. Within no time, Pablo finds himself, jobless, divorced and homeless. Will he be able to save his drowning marriage and reputation or will what he has worked so hard for, turn to dust, is what remains to be seen?
Character Development: 
The characters are mature and quite convincing and in most cases, the readers would be able to relate with the characters and what they went through. The author has done a great job of developing and portraying the characters in detail leaving no doubt in the minds of the readers about their personality by gradually revealing their different traits and behaviours.
Story:
 Till Death, We Do Part is a story, filled with remorse, sadness, and Pablo's eternal love for his wife. It explores a tragic turn of events that lead to the downfall of a devoted husband and dedicated government servant in the eyes of his family and the people he served throughout his career. Despite being painful, it gives an important lesson about letting things go and reminding the readers that nothing stays forever.
Writing style:
 The author has adopted a style of writing that makes the narrative flow with ease and inspires the readers to continue reading, leaving everything else aside. It does not give even a single moment for the readers to get distracted or feel bored. Each character made significant contribution throughout the book until the end.
The front page has been designed beautifully and matches perfectly with the premise of the story, even giving the readers an indication of what the book may be all about.  
Final Verdict:
 Despite being the debut novel of the author, it is an exceptionally well-written book, that contains several lessons for the readers and I give it 4.5/5.