Roots By Rahul Bhatt – Book Review
Roots By Rahul Bhatt – A Review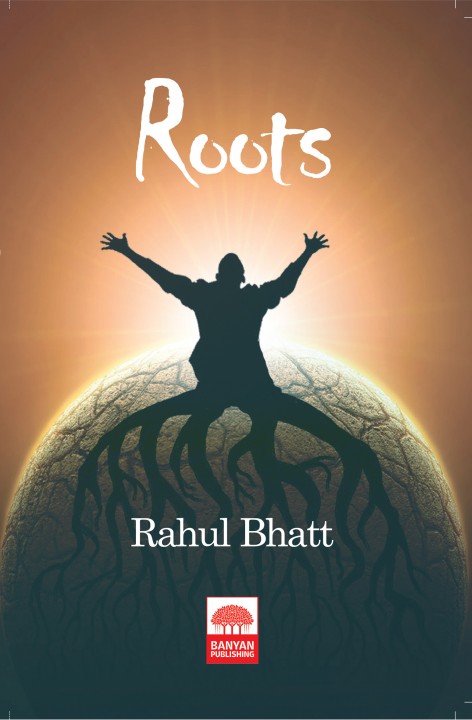 Publisher: Banyan Publishing

Publication Year: 2016

ISBN-10: 8193159004

ISBN-13: 978-8193159002

Pages: 312

Rating: 4 on 5
Roots, is a story about memories, longing and displacement told with great passion. This was not the impression I got, when I first picked up the book to read. In fact looking at the front cover, I assumed that, it might be a book about spirituality or self-discovery and I have never been so wrong. As is started turning the pages, I found myself becoming increasingly absorbed in a gripping tale that highlights scenarios which are commonplace in our society but are generally overlooked.
Roots, tells the tale of an astrologer and a priest named Ganesh. He earns his bread by predicting the future of others without being aware of a twist of fate that he is about to face. His hometown is on the brink of destruction to pave way for the ongoing development in the region. As Ganesh stands to loose his home and hearth, he wonders whether the development is worth the price. There are other characters woven beautifully into the storyline while being uniquely distinct. The tale presents a great combination of the modern, historical and sometime even mythological ideologies set in the backdrop of the metro city of Delhi.
There were several aspects of the book that appealed to me as a reader. The first and the most important was the seamless flow of the story and the easy language used. The building up of the characters has been handled extremely well without making the relationships between them seem too dramatic. Rahul Bhatt has been able to maintain the tension and curiosity of the tale while making sure that mysteries are unraveled at an appropriate time. Even though the book begins on a note of chaos, it soon turns into a engaging story that takes the readers right to the roots of every character.
Overall Roots is an interesting book with an appealing premise and we wish Rahul Bhatt great success for the same.