Dhanya In Making of Creative Jewellery
To make creative items and especially creative Jewelry  you need to be creative from Mind. Meet Dhanya, an amazing jewelry designer from Vijayawada. She shared with us her journey in this creative world. Presenting Dhanya The Artist……………………

1) Welcome to the platform of Indiacafe24.com. We are happy to present an artist with great concept of handmade jewelry to our readers. Dhanya will insisit you to give a brief about your background?
A big hello to all.. I m Dhanya done with my mtech from TRR College of Engineering HYD,,.. basically im from village MUSTABADA near Vijayawada …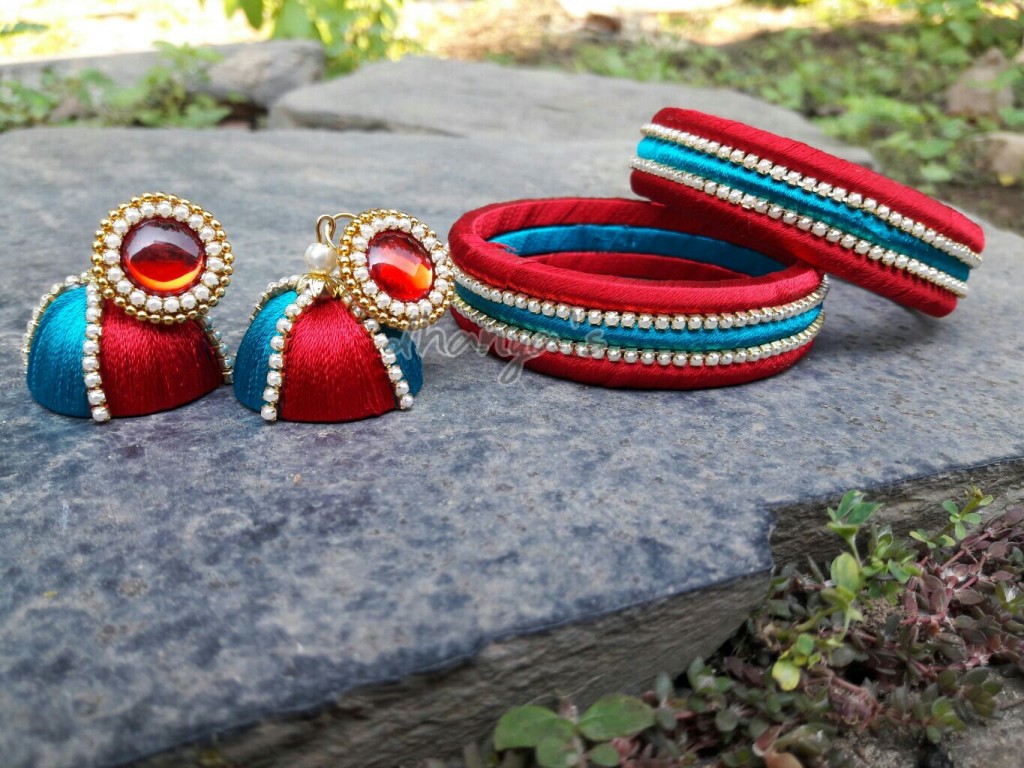 2) When you first realized that jewellery can be made using papers and you have that quality in making unique designs?
I initially came to know about quilling while browsing i just thought of giving it a try,,, never knew my hobby turns out this big n a word ENTREPRENEUR tag added to me n nothing like unique n all i just tried datz all ,,,!!!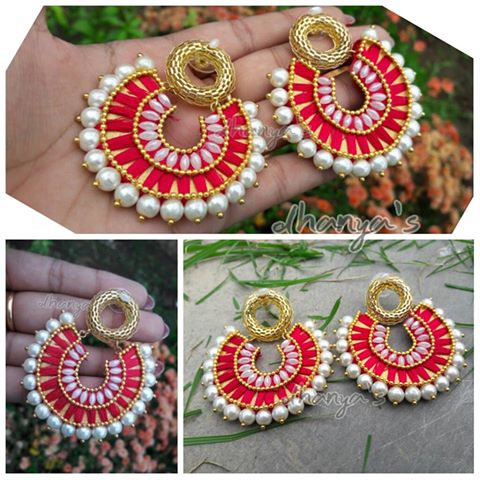 3) To be honest the concept of paper jewelry is now in trend and many are doing it, so what key features in your designs are making a special place in the hearts of style conscious people of this century?
Yes of course it is in trend ,,,many does, i accept ,,Each artist has their own way of making. if it is me im more noticed for my perfection n neatness which brought many customers who turned out of my besties now. ,,,, I mostly try for multi use jewellery with traditional look in it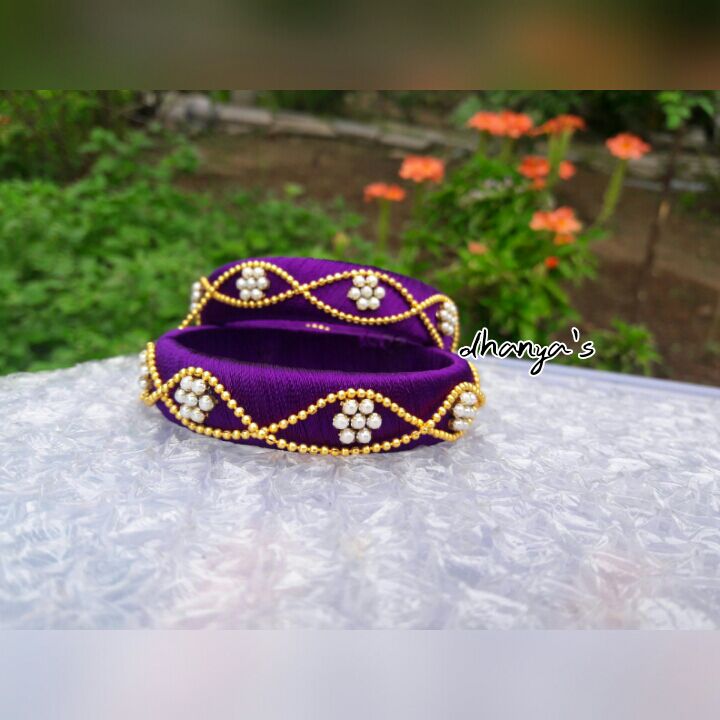 4) Who inspired you to take this art into profession?
The feel of being CENTER OF ATTRACTION inspired me to do this,,,i want people to recognize my jewellery ,my attire …datz how it started making my own customized jewellery for my attires,,!!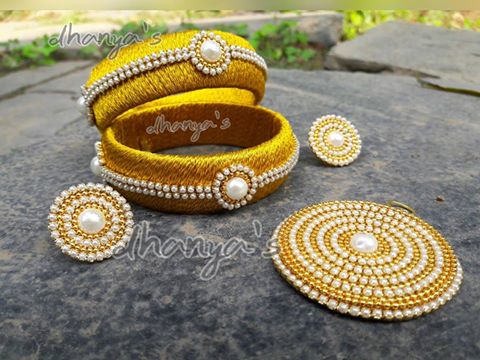 5) Do you design jewellery based on any specific pattern or its just your creative imagination?
Patterns… NO,,, will imagine some design in mind n start making it but finally ended up with something entirely different with the imagination ,,,will do continuous modifications while making it
6) In case anyone wants customized design then is that possible for you to design?
yes of course 🙂 but mostly will ask fr a picture of costume ,,,so dat it helps in picking up right colors to match it up ,,, n will share WIP pics with my clients so dat if dey r looking for any changes i can do dat there itself ,,their satisfaction is most important thing here ..!!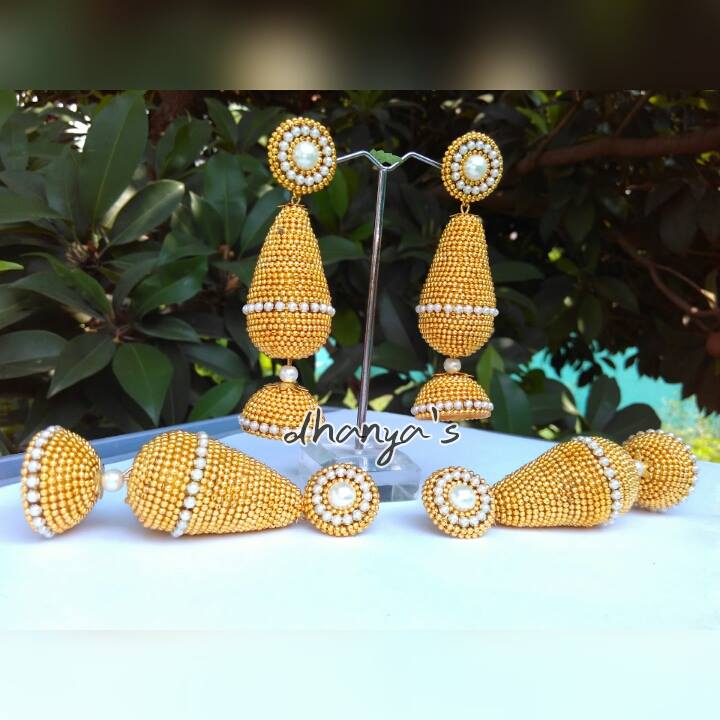 7) What materials you use in making these jewellery?
I use papers , embellishments ,colorful beads ,jewellery findings,silk threads etc ,,,if i find something interesting i can make a pair of earrings of it …!!
8) Any special training you received in this art form?
Im Self Learner ,,,i keep experimenting things with loads of concentration so 90% of my New trails never trouble me …!!!
9) Give a brief about the type of silk thread you are using in your silk designed jewelry?
Silk thread which is normally used for embroidery..
10)Where from you are sourcing Material ?
The zeal of creating should has patience in gathering raw materials which is most important thing in jewellery making ,,,the BEST u pick …ur JEWELLERY stands out of the box ..!!!
I gather stuff may b from a small shop in corner of a road r a mall… to make good stuff material plays vital role so should keep good efforts in gathering.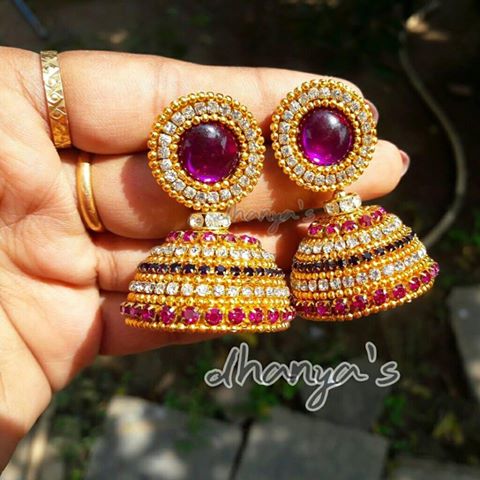 11) Who are your targeted customers?
The one who knows the value of HANDMADES
12) How you are reaching your customers and what sort of response you are getting for your creativity?
My pages are doing the marketing, I publish my works on my pages and the rest happens through social media. I quite get a great response by my customers and people who liked my works. I must thank people who are supporting my creativity.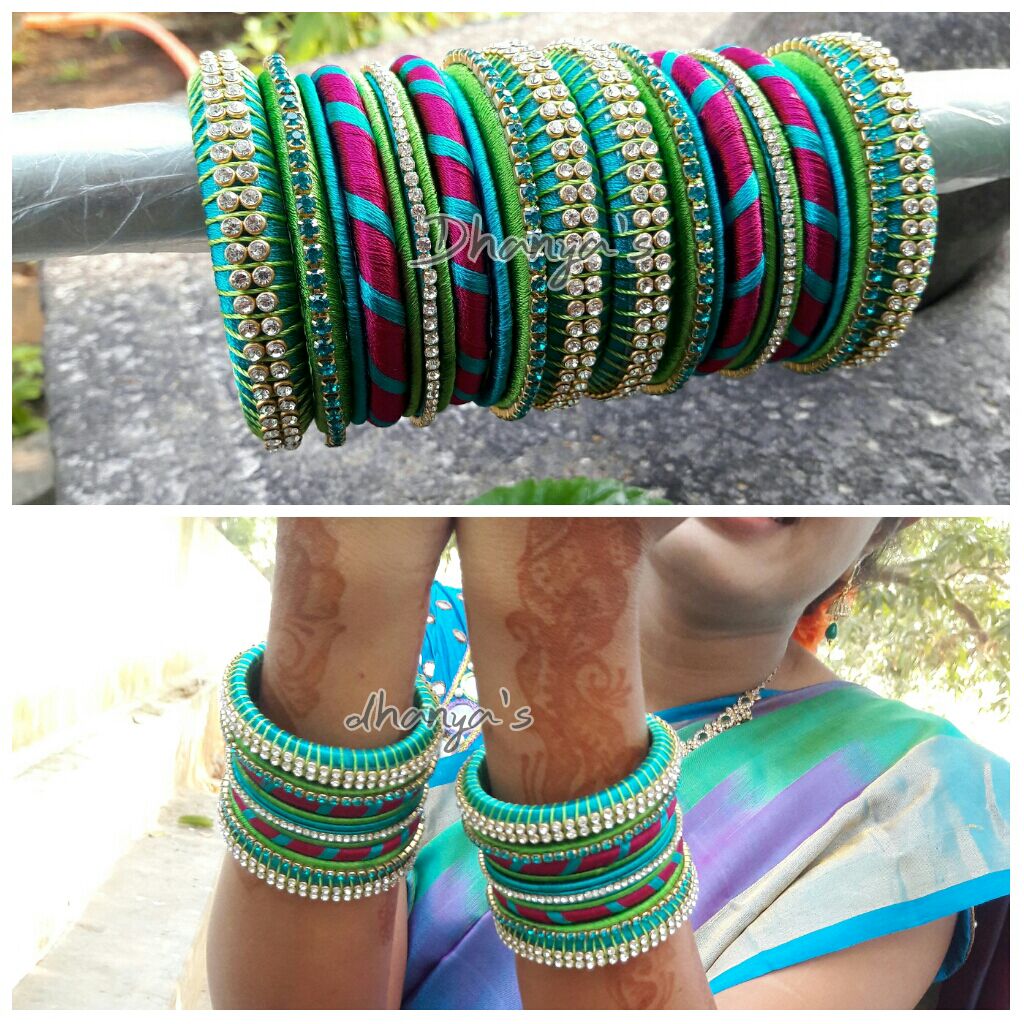 13) What are your future plans for Girl'SDREAM and Silk Thread Jewelery?
To make it official Brand and i wanna generate employment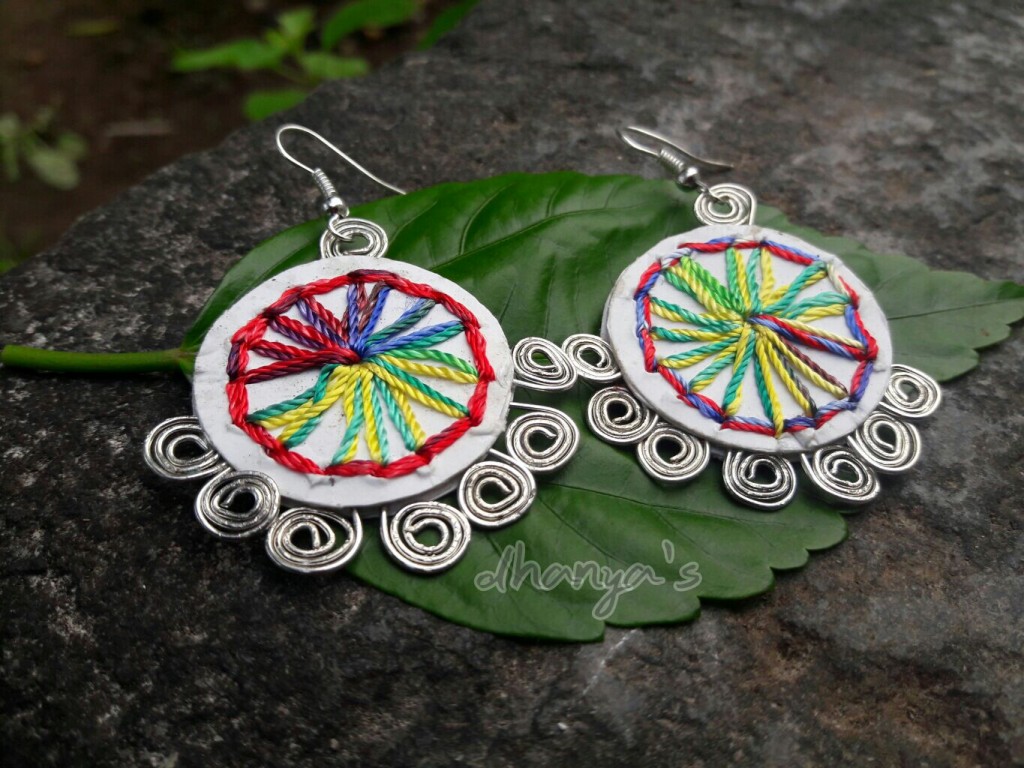 14) What are your other passions in life?
My ultimate passion was HElP the Needey in any way ..if i can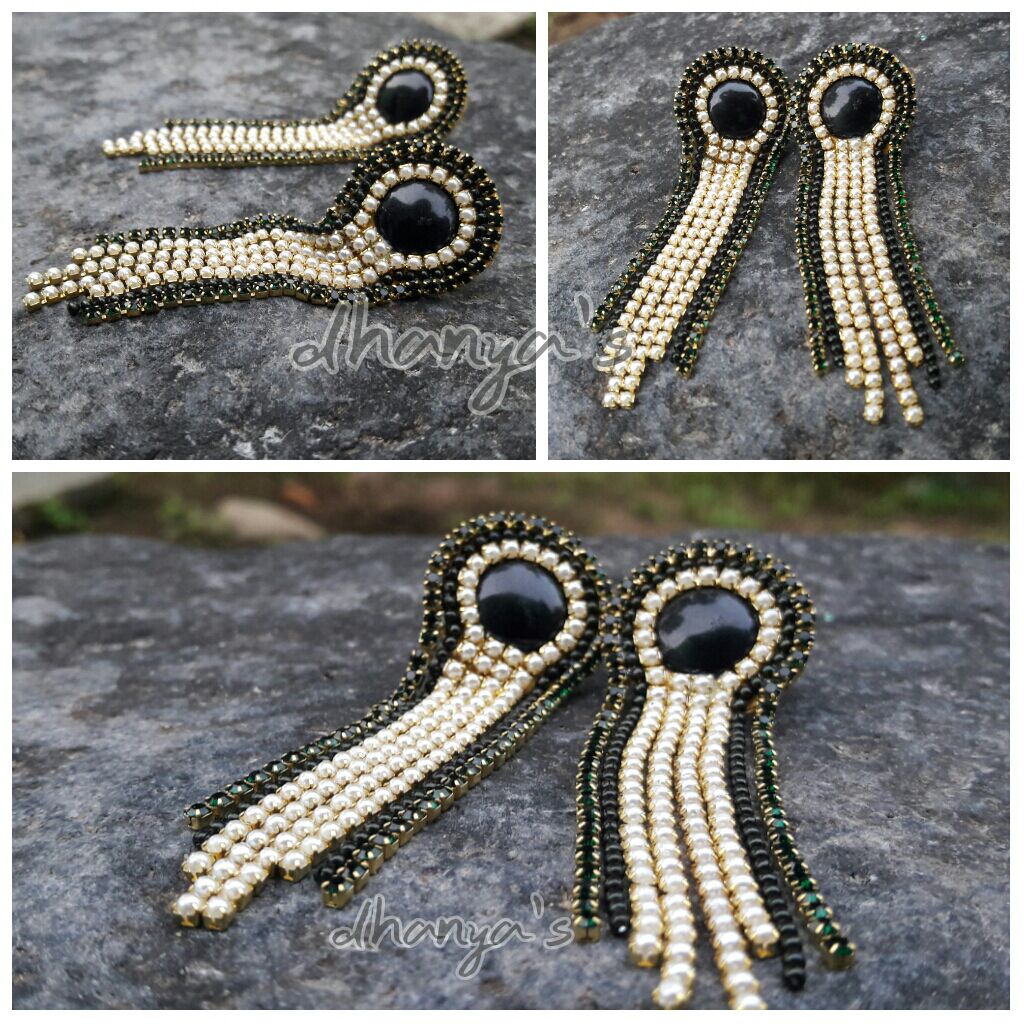 15) How to contact you for placing orders?
To avoid confusions ,,,and to save my pages from being CLUMSY I created separate pages for different works ..
my main pages are
DHANYADREAM it has all my quilling n paper base works ..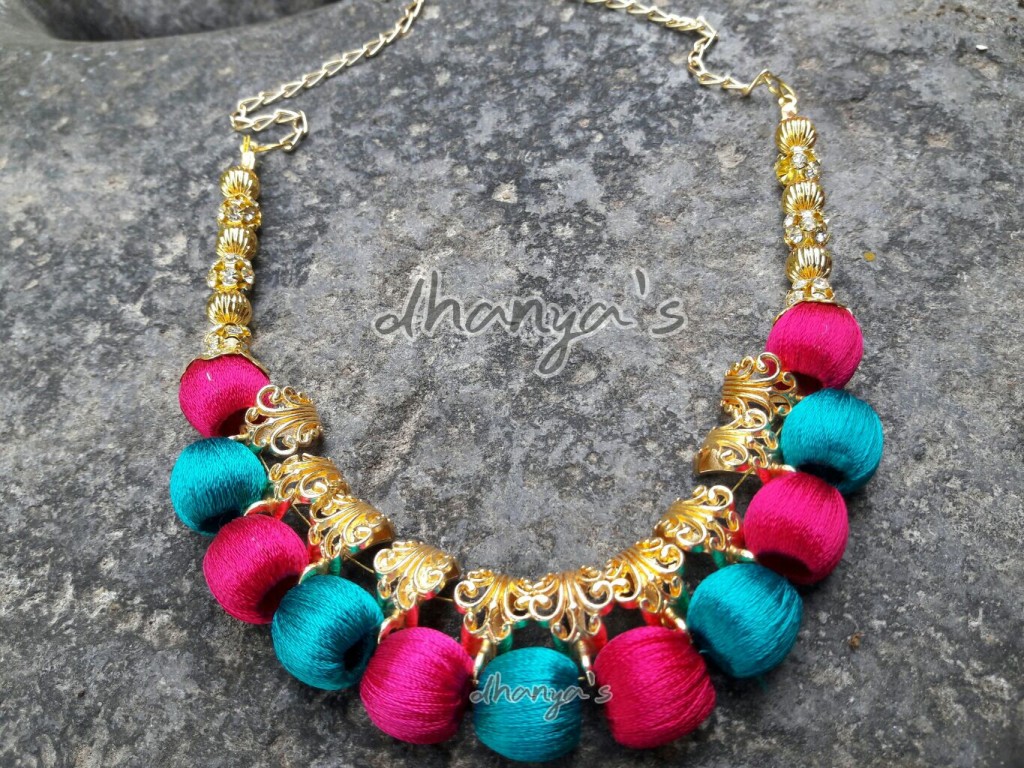 16) What are your views about Indian women entrepreneur and how you want to encourage such ladies who want to come up and establish them as entrepreneurs?
In my view WOMEN are more powerful than MEN,,,it really takes time for the first step if an women can over cum da first step …she wont see back…if it is from my field ,,will really help with the work ..solve issues while making jewellery but will not share material details from where i brought etc….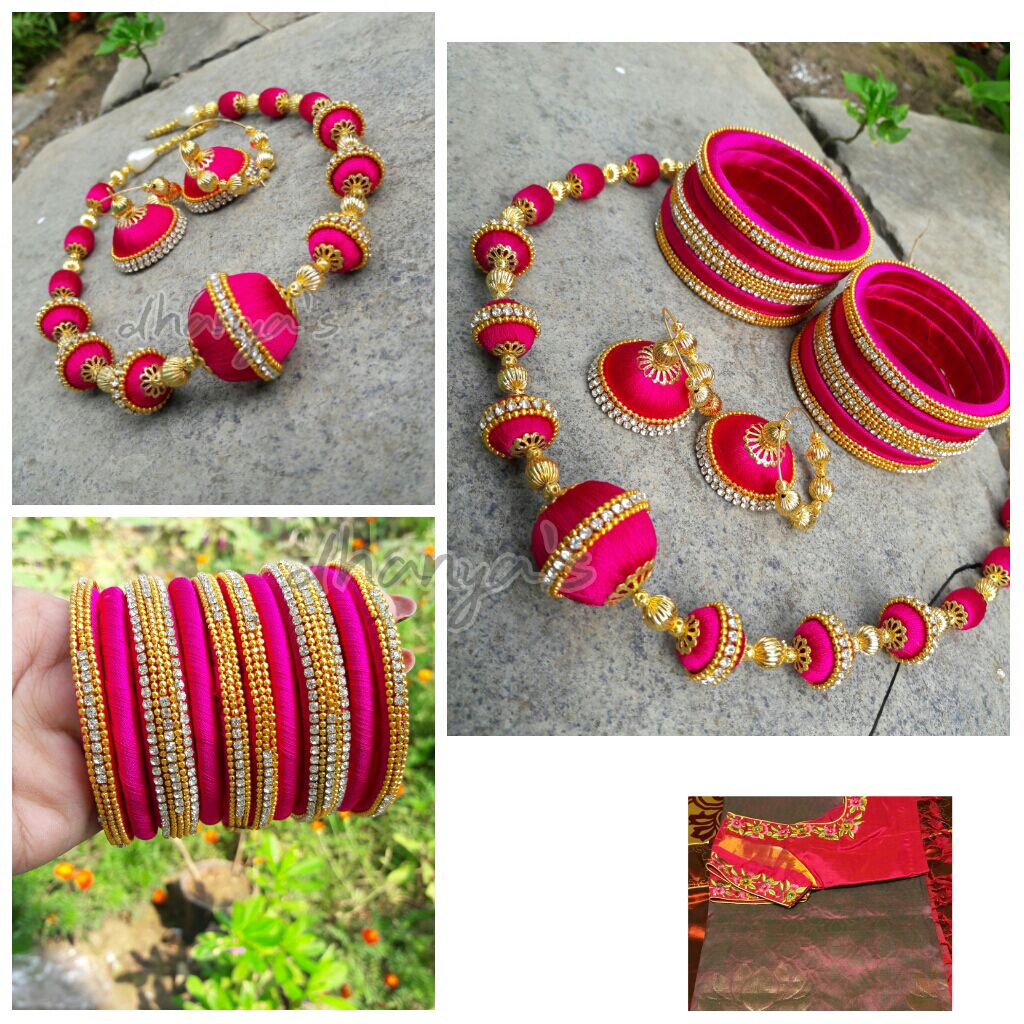 17) Define Dhanya- The paper creative jewellery designer?
Dhanya is just CRAZY a bit CREATIVE ,,,!! apart from my profession…. I m friendly …independent ..strong