Murder Milestone – Another Edge Of The Seat Mystery Thriller By Salil Desai- A Review
Murder Milestone – Another Edge Of The Seat Mystery Thriller By Salil Desai-A Review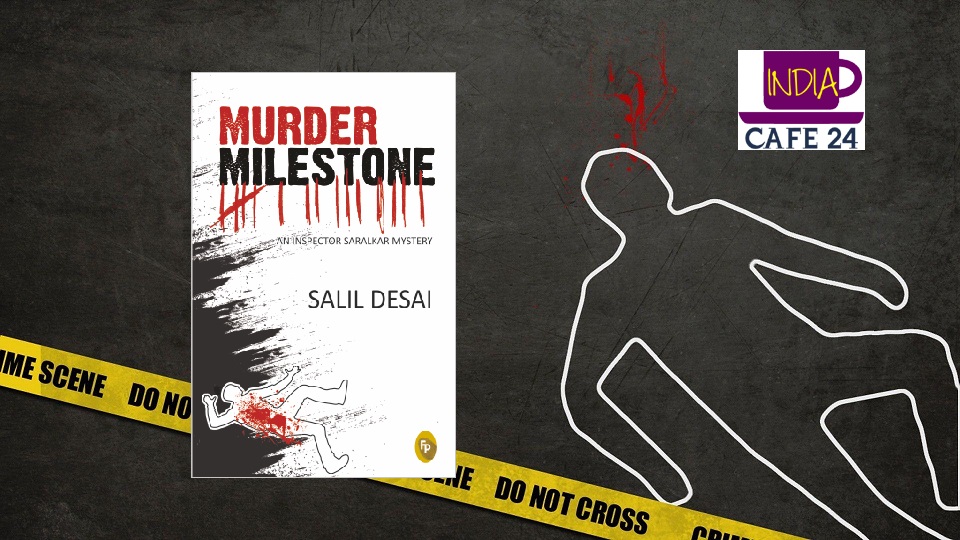 Publisher: Fingerprint! Publishers

Publication Year: 2020

ISBN-10: 9390183669

ISBN-13: 978-9390183661

Pages: 320

Rating: 4.5 on 5
Books belonging to the thriller and mystery genre can be extremely exciting or completely disappointing depending on the capability of the writer. Thankfully, Salil Desai has proved himself to be a highly competent writer within this niche. So, when I was offered the opportunity to review his latest book named Murder Milestone, I was quite excited and thrilled. Upon receiving the book, I was impressed by the design of its cover page, which aptly depicted the theme of the book.
Dharmesh Solanki is convicted of multiple murders and is sentenced to death for his crime. However, several days before he is to be executed, Solakni claims his innocence in front of Senior Inspector Saralkar, who had arrested him in the first place. Saralkar, whose marriage is going through turbulent times, is compelled to investigate the truth behind the claims made by Solanki. For this, he enlists the help of PSI Motkar. They being reinvestigating a case that had won Saralkar a police medal and which was closed 16 years back. The duo then comes across intriguing leads and shocking facts that they had somehow missed previously. Where this investigation leads them and will they be able to catch the real culprit is what remains to be seen.
As usual, Salil Desai has come up with a nail-biting murder mystery with some unexpected twists and turns. The vivid description of various scenarios and great attention to detail makes it easier for the readers to comprehend things. The fast pace of the story combined with the interesting way in which it is narrated to eliminate even a single instance of making the readers feel bored, further makes for an interesting read. The best aspect of the book is that every aspect is carefully connected while maintaining the suspense and the thrill. I loved the book and hope for its phenomenal success.
Special Thanks to Fingerprint! Publishing  for providing a Review copy of Murder Milestone-– Another Edge Of The Seat Mystery Thriller

By Salil Desai



Murder Milestone: An Inspector Saralkar Mystery by Salil Desai
My rating: 5 of 5 stars
As usual, Salil Desai has come up with a nail-biting murder mystery with some unexpected twists and turns. The vivid description of various scenarios and great attention to detail makes it easier for the readers to comprehend things. The fast pace of the story combined with the interesting way in which it is narrated to eliminate even a single instance of making the readers feel bored, further makes for an interesting read. The best aspect of the book is that every aspect is carefully connected while maintaining the suspense and the thrill. I loved the book and hope for its phenomenal success
Full Review: https://www.indiacafe24.com/book-revi…