Leadership Lessons from 22 Yards by Srikanth Ram – The Power Of Cricket In Boardrooms- Leadership Skills Redefined
Leadership Lessons from 22 Yards

by Srikanth Ram –  The power of cricket in boardrooms- Leadership skills redefined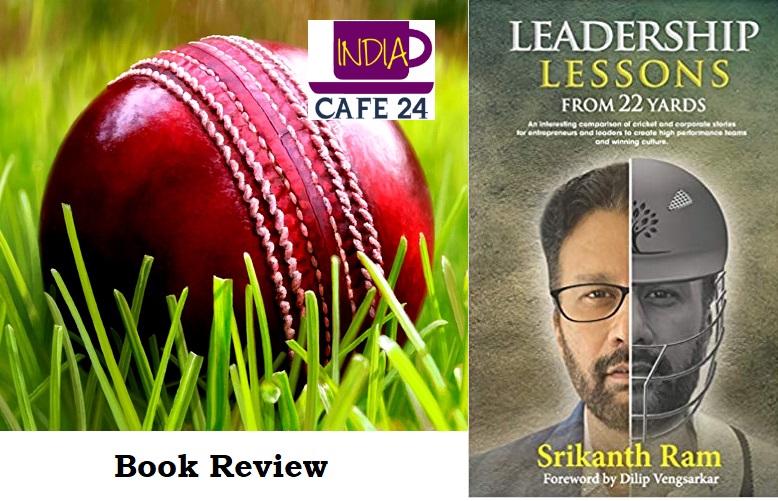 Publisher: One Point Six Technologies Pvt. Ltd

Publication Year: 2021

ISBN-10: 9390463998

ISBN-13: 978-9390463992

Pages: 135

Rating: 4.8 on 5
There are very few books that combine the best aspects of two completely different fields to offer essential life lessons to the readers. Leadership Lessons from 22 yards written by Srikanth Ram is one such book and I feel extremely proud about picking it up to read on a whim. The first thing that attracted me to the book was the design of its cover page, which perfectly suits the title besides providing an inkling of what the book might be about. I was also intrigued by the fact that the foreword for the book has been penned by none other than Dilip Vengsarkar, the great cricketing legend. Most importantly, I was impressed by the fact that the author is a major corporate leader who has based this book on his personal experiences and combining his two passions of cricket and business.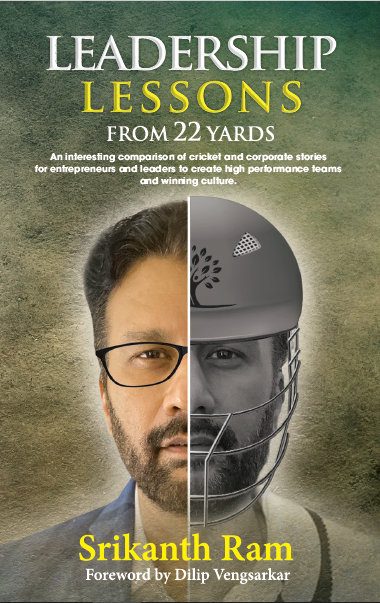 The book offers remarkable tips to help the readers refine their skills and mindset to become successful leaders and build high-performance teams besides creating a winning work culture. It does so by chronicling the life events of two brothers Sandeep and Sanju, who are grieving the death of their father. While Sandeep is a budding entrepreneur, Sanju is a passionate cricketer. Both feel inspired by the last words of their father about staying focused on their goals and attaining great success in their respective fields. The book leverages the popularity of cricket in India to help the readers learn real-life lessons from the game of cricket and apply the same in their work to attain excellence. The book brings to fore the resilience of the two brothers in the face of obstacles and their persistence to overcome the same by seeking direction from their heroes both in the cricketing and corporate world.
Leadership Lessons from 22 Yards is an inspiring book in more ways than one and these are listed as follows.
The book comprises 12 chapters which act as the 12 steps to help readers find their way in life.

It contains several anecdotes from the world of cricket that are infused with important lessons in management and team building.

It chronicles the history of cricket in India from a completely unique perspective and relates it to the various aspects of the corporate world.

It offers references to top leaders in the field of cricket as well as the business community including Azim Premji, Kapil Dev, Narayanamurthy, Amitabh Bachchan, Ratan Tata, MAK Pataudi, Mukesh Ambani, Sachin Tendulkar, Virat Kohli, Mithali Raj, and Rahul Dravid.
As a reader, I found the book to be extremely informative and motivational and wish Mr. Srikanth the very best for its success. Will be waiting to read more from Author Srikanth in the coming time.