Man Of Many Facets – Meet Author Srikanth Ram
Mr. Srikanth Ram by profession a senior corporate leader with a reputed brand and by the passion he is a multitasker. Why did I say so? Well that you will know when you get a sneak peek of the journey of Author Srikanth. Impressive look and athletic appearance when clubbed with a creative skill like writing… what we get is an interesting personality. Yes, I am glad to interview Author Srikanth and I can vouch that he can be an inspiration for many.

Welcome to the Indiacafe24 platform, and we are glad to have you with us, Mr. Srikanth Ram. I will insist you introduce yourself to my readers.
I am a goal coach, and I love to help Managers, entrepreneurs, and leaders, to live a goal-oriented meaningful life. I find many who are working and don't realize work is part of life and there is a lot more to life than just work.
I am a certified advanced paragliding pilot, marathoner, fitness enthusiast, and an avid yoga practitioner and also work with Raymond as a Business head.
You are with Raymond as Business head for a decade. I am quite sure you experienced the change in the work culture among employees when you first joined and now. What makes the employees of now and then different from each other?
Raymond is a 95-year-old company with great brand value. It has survived many challenges. It's because of the culture of resilience, innovation, and customer-eccentricity and that it has demonstrated over the years.
We have transformed the goal-setting process to a more robust one now. The process of reaching the goal is well articulated, and a mechanism for continuous improvements is in place. Every team member knows their 'goals' and strives hard to give a great customer experience.
 You said you are a goal coach. So, what is your profile in this designation, and how that benefit others?
We must have goals in life with a clear understanding of why we do what we are doing. You will agree that if we don't have a clear goal in life, we will be like a rudderless ship, and the ship goes wherever the waves take it.
For example, I find people don't have clear written wealth goals.
I find them confused between wealth and income goals. Income is not wealth and what you do with your income is wealth. You need to have both these goals.
How many of us are, clear with these two simple goals?
Likewise, there are seven areas of life that you need to set goals and work towards that to have freedom.
I teach this in my digital coaching, and anyone interested can connect with me at connect@srikanthram.com.
Just came across the fact that you are a passionate lover of the game called cricket. What's the reason behind your love for cricket? How this game helped you in your career or professional growth?
I am passionate about cricket, and at my young age, I spent more time on cricket grounds than elsewhere. I used to play a good level of cricket and played alongside some good Indian cricketers. When I grew up, I think when I was around 24, I realized I am done with playing cricket. It started another exciting journey into corporate life-learning the ropes of business and entrepreneurship. While I become a manager and assumed leadership positions one thing that came naturally was to relate with my teams, especially my sales teams, giving an analogy on cricket.
It also showed me how to lead teams and connect with them.
The moment I heard that you are a certified advanced paragliding pilot… what I thought is how can one be so multi talented. So please tell me the secret behind the fact.
I spoke earlier about work is not life. There is a lot more to life, and I also spoke about one should goals in 7 areas of life.
I have clear goals on what I want to pursue in my recreation or hobby. I wrote a goal that I would write a book and a good one. That manifested today to be a reality.
Similarly, I had a fascination for flying, I researched on this and found paragliding would be apt for me and pursued it some 7 years back. I set myself to be a good pilot and I am happy I am a certified advanced pilot and have flown now in many places in the world including Interlaken in Switzerland, Annecy in France, Bali in Indonesia, and our own Himalayas.
In summary, It boils down to one thing, the goals that you want to achieve, and my book 1 st chapter is aptly named Goals. It's all about goals that you set for yourself. I set a goal that I will be a paragliding pilot and worked towards it hence I am.
What I found about you that you are associated with almost all types of sports and also is a marathon, and also a Yoga Practitioner. How you manage to get time to invest in so many physical activities which need high energy and effort.
I am a firm believer that you cannot manage time, you need to master it. More Important than time and money are your focus. I focus on areas that are important to my life. One important area for me is Health. Yoga, gym, running is a must for me. Because it energies me and having high energy in life is an important factor to achieve your goals. Keeping high energy is an important enabler to get to my goals.
The latest addition in your Bio is the feather of becoming an author. How are you so creative, sir?
You would agree there is a story in everybody and every context.
The context or situations is a very powerful teacher. If you can see the subtle lessons, we can learn from life situations you are a better person.
There cannot be a better teacher than one's own life experiences.
Cricket has been part of my life, and so is too many Indians. We say it s our" religion". Naturally, there are many lessons that cricket has taught me, I bridged this to my corporate life situations and weaved a story to tell the subtle messages from cricket and the corporate world in the most simplistic way.
I am really glad and thankful that the book is liked by many, and it made it and become the #1 Bestseller.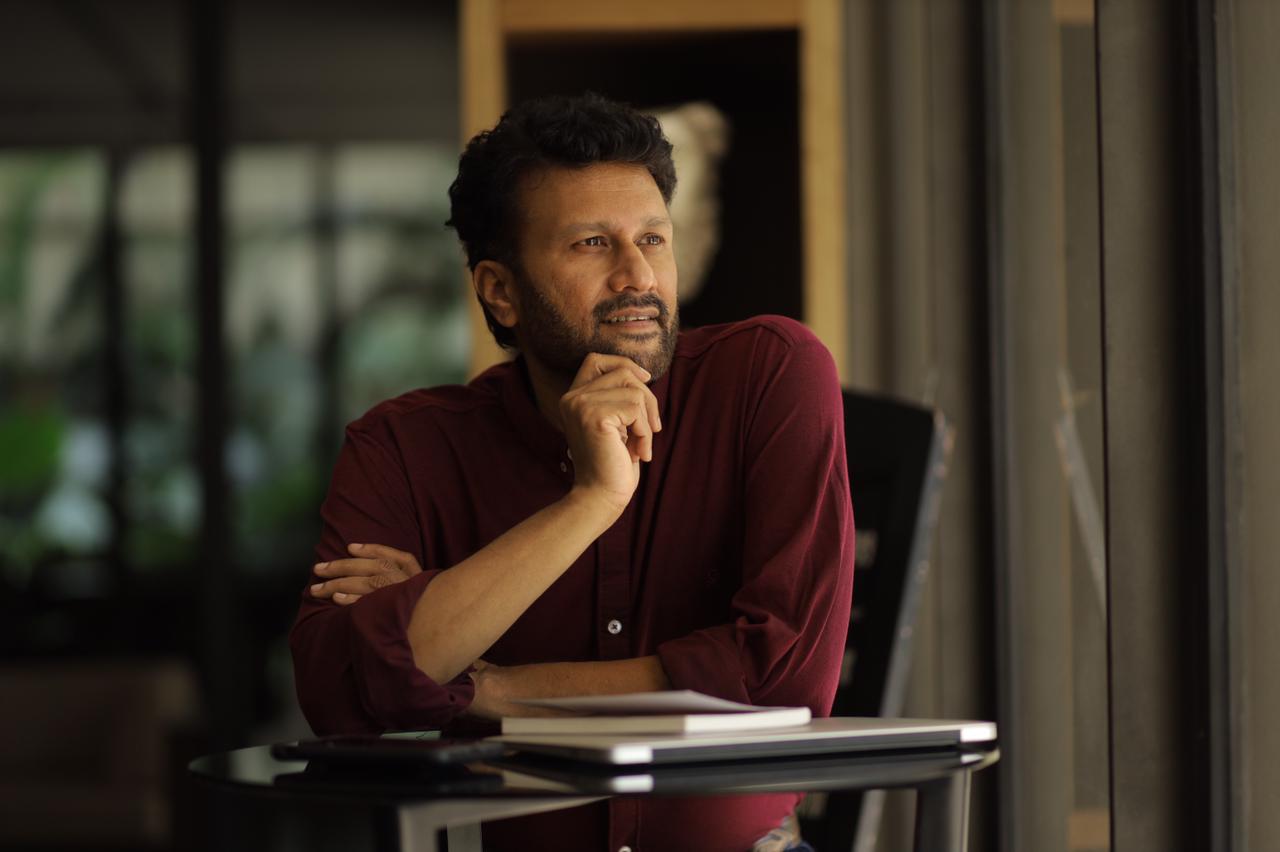 Any inspiration which encouraged me to pick the pen to write the book LEADERSHIP LESSONS FROM 22 YARDS?
Great Question and thank you for asking it, I was fortunate to interact with Gary Kirsten, India s Cricket world cup winning coach. The experiences he shared of how he and MS Dhoni created a winning team not only inspired me but also made me relate to my workplace. He made me realize creating winning teams is not that different in cricket or at the office.
What we Indians saw was that India lifted the world cup on April 2 2011 but Gary and Dhoni started the process towards the "goal" 2 years back. We don't get to see that. We always see the goal that got achieved. The most important aspect of any goal is the process to achieve the goal. It is what I have articulated in my book.
I have immense gratitude to Gary for sharing his experience and inspiring me to write this book.
Share with my readers few words about the book.
It's a fictional story of two young boys building an organization. They face challenges as they build a world-class organization. One boy is a cricketer and the other an MBA. They draw inspiration from their idols one from cricket and the other from Business alike. They go on to build a dream company.
The book talks about Goals, Aspirations, Resilience, Building trust within teams, and many more.
If you are looking for a simple formula to build a high-performance team and drive a winning culture this is the book to go for.
Comparison of cricket and corporate stories- How far is it possible in practical life?
If I ask you who is the most respected, loved Indian cricketer who is high on integrity, courage, and achievements. Many of us will say without a doubt, Sachin Tendulkar. If the same question is asked, who is it in the corporate world? Many of us will agree it would be Ratan Tata.
Have you seen Sachin appearing for an ad for an alcohol company or tobacco company similarly have you seen Tata s in these areas of business?
I am not saying people who run those businesses are bad. It shows the values one stands for.
Another practical example from my own experience, I will share.
A few years back, our sales targets were very high, and my sales team was worried that they might not achieve these high and stiff targets. I related to the epic South Africa VS Australia one-day match where South Africa chased an impossible target of 434 in 50 overs in 2006 and won.
They achieved this by splitting the targets into smaller targets for every 10 overs. South African team started to believe in themselves after a pep talk before the run chase from Jacques Kallis who said Australia is 15 runs short in this wicket made the South African batsman believe in something impossible could be achieved. That positive belief changed the mindset of the team to go towards their goal.
Similarly worked on the mindset of my team and made smaller weekly sales targets to achieve the larger targets and achieved our steep goal.
There is a dearth of good leaders today. We have a lot to learn from our leaders, whether cricket or corporate or any field.
Do you have any favorite authors, and who are they?
I am more of a Non –fiction person. My favorites authors are Napoleon Hill, Stevens covey, Blair Singer, and James clear to name a few.
I believe family support is very important for our growth and progression, both for men and women. So, in your case, how you got your family support?
Yes, I am so thankful to my wife Poornima, and cricketer daughter Ria to have supported me in what I do. Their support and being there for me make me fly higher and higher.
Being #1 Bestseller….. How does that feel?
 I am truly humbled by the experience. I am thankful, to the almighty that my hard work paid off.
I was very particular that my book should have great value to the readers. It must have the balance of the right content and context. I am glad it's liked by the readers.
I am sure when it is a bestseller, your readers just loved it…. So, If I ask you to tell the USP of this book what will be your answer?
Cricket is extremely famous in India, so is Indian entrepreneurship.
Everyone can relate to cricket and when you tell how to be a successful entrepreneur through stories of cricket and corporate, it's bound to keep the readers engaged and more importantly encourage them to think.
I have also had an action to readers section where they are prompted to act.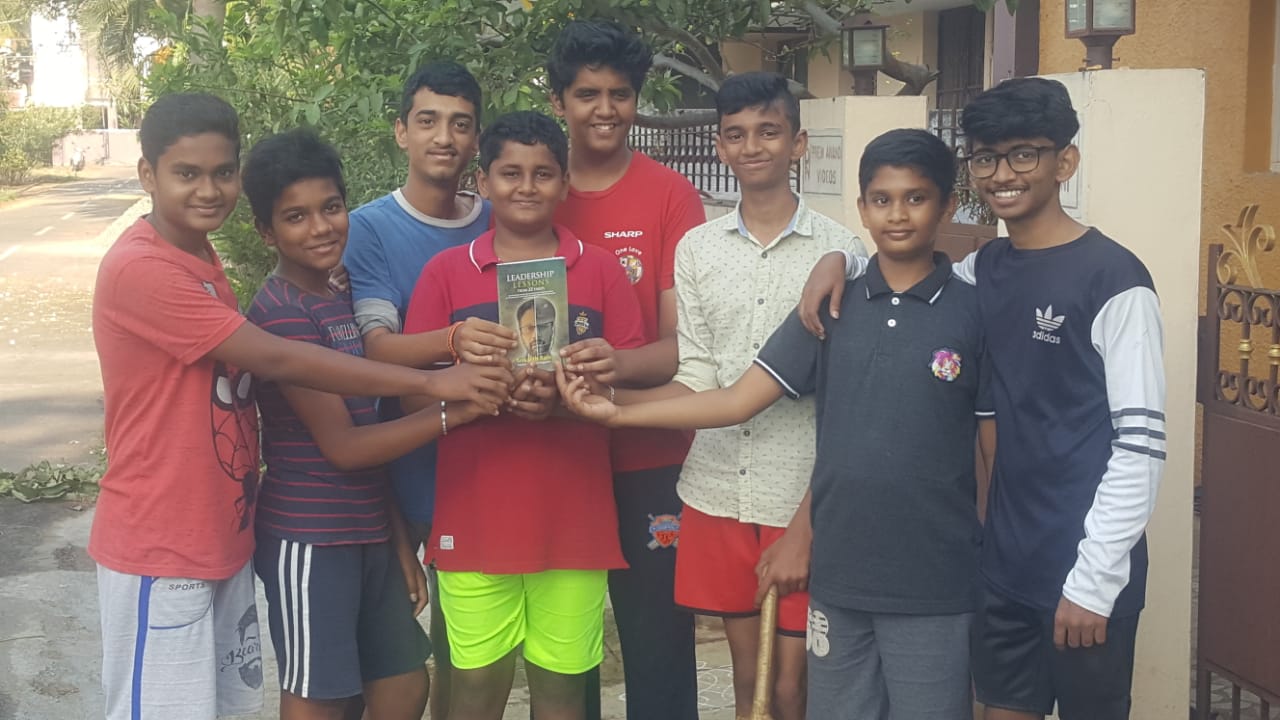 Which comment from your readers ….. so far touched your heart and made you feel satisfied as an author?
I would say two instances. A very senior industry veteran read the book and complimented it by personally calling me.
There were a bunch of boys who read the book and said they have written their life goals. The first 3 chapter of the book is for all ages.
What are your other passions in life?
I am an avid trekker, and one day I want to ascend Mount Kilimanjaro, and if God wishes, then Mount Everest also. I have done scuba diving a few times now I want to go for advanced certifications.
What next in the pipeline in books and of what genre?
 The second book is already at work. It will be related to my other passion flying. Pilot your way to success in life is the title that I have thought of currently.
Traditional or self-publishing which one is best and why?
 Both have their advantages and disadvantages. But any debutante author like me should take the self-publisher route to establish and then take to the traditional route.
Any dream to become a full-time author in the future?
I have a full-time job and have other passions like flying and trekking etc.
Right now, I have not given a thought to being a full-time author.
Define Srikanth Ram, the author, in One line?
People who know me well say I have many facets, and I would go with that Man of many facets. !! Life is to be lived.
Leadership Lessons from 22 Yards: An interesting comparison of cricket and corporate stories for entrepreneurs and leaders to create high performance teams and winning culture. by Srikanth Ram
My rating: 5 of 5 stars
The book offers remarkable tips to help the readers refine their skills and mindset to become successful leaders and build high-performance teams besides creating a winning work culture. It does so by chronicling the life events of two brothers Sandeep and Sanju, who are grieving the death of their father. While Sandeep is a budding entrepreneur, Sanju is a passionate cricketer. Both feel inspired by the last words of their father about staying focused on their goals and attaining great success in their respective fields. The book leverages the popularity of cricket in India to help the readers learn real-life lessons from the game of cricket and apply the same in their work to attain excellence. The book brings to fore the resilience of the two brothers in the face of obstacles and their persistence to overcome the same by seeking direction from their heroes both in the cricketing and corporate world.
Leadership Lessons from 22 Yards is an inspiring book in more ways than one and these are listed as follows.
The book comprises 12 chapters which act as the 12 steps to help readers find their way in life.
It contains several anecdotes from the world of cricket that are infused with important lessons in management and team building.
For full review visit: https://www.indiacafe24.com/