Book Review Of Whodunit A He Or A She- A Detective Novel By Jyothirllata Girija
Book Review Of Whodunit A He Or A She- A Detective Novel By Jyothirllata Girija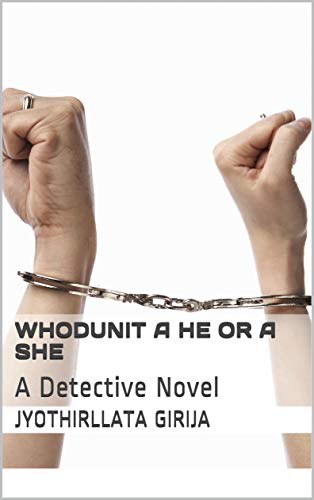 Publication Year: 2019

Publisher: E-Book

ASIN: B085FS8N5Q

Pages:199

Rating: 4.0 on 5
The offer to review Whodunit A He Or A She was unique due to various reasons. The first of these reasons was that the book is written by an 85 years old legendary Tamil writer, Jyothirllata Girija. The second reason was that this would be my first time reviewing a book translated from Tamil to English. The third reason is that the translation work is managed by the writer herself, despite the fact that she suffers from a physical ailment. The moment I received the book, I was impressed by its simple yet completely relevant cover page which sets the mood for reading this detective novel immediately.
A young woman, Kalaavathi, living alone in a house on Saamikannu Street in Chennai is reported to be murdered. When inspector Sivathaanu and Manavaalan, reach the site of crime with their police dog, the canine behaves strangely as it runs out into the street after moving around the house and stands cluelessly at the nearby bus stop. Determined to solve the crime, the two policemen start questioning the people in the neighborhood. Their investigation takes them through various twists and turns and leads them into one investigation after another. Will the two men of law be able to solve the crime and bring the criminal to justice?
I truly loved this book as it contains all the elements of a good crime thriller including mystery,  intrigue, and adventure.  I was really impressed by the fact that despite having been penned by such an elderly lady, the story was gripping from the word go. Moreover, the author has managed to bring to fore the trials and tribulations that the men in the uniform face while solving a crime. Their struggle to manage their personal life while fulfilling their professional responsibilities has been beautifully depicted in the novel. I wish Girija Mam all the best for its success.