Book Review Of Dalal's Street Penned By Anurag Tripathi
Book Review Of Dalal's Street Penned By Anurag Tripathi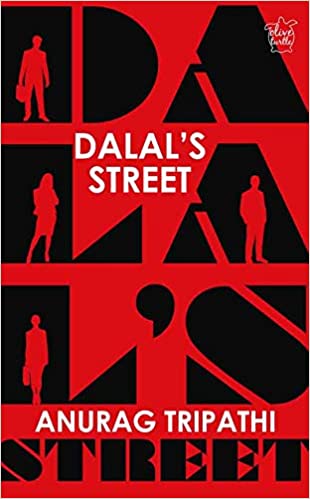 Publisher: Niyogi Books Pvt. Ltd.
Publication Year: 2019
ISBN-10: 9389136156
ISBN-13: 978-9389136159
Pages: 212
Rating: 4.0 on 5
The offer to review Dalal's Street appealed to me from the very first moment as it was going to the first time that I was to review a financial thriller. The title opted for by Anurag Tripathi, the author of the book, further enhanced my curiosity. This is because the title did not reveal much about the content of the book and the design of the cover page also maintained its secrecy. So, it was with great excitement that I started reading the book almost immediately after I had received it.
The book tells the tale of four friends named  Varun, Anil, Pooja, and Devika, all of whom join the same high-paying trading company after graduating from business school. Weaving the hopes dreams of a bright and financially successful future, the friends unwittingly find themselves to be a part of the race to success. Unsatisfying greed, use of cunningness, and their ability to dupe the common man form the stepping stones that ensure success in this race. As the four friends become involved in this highly competitive world that promises great rewards with minimal efforts, the friends, struggle to uphold their honesty, their values, and even their friendship.
I do not have much knowledge about the working of the investments and shares etc, but reading this book made me realize the significance of this information for a common man. I truly appreciate the author for bringing to fore the impact of the rise and fall of share prices on the fortunes of individuals as well as their interpersonal relationships. It is a fascinating book that boasts of simple language, great narration, realistic characterization, and a truly gripping plot. It also offers relevant information while maintaining the thrill through various twists and turns. I wish Anurag all the best with the success of this book which I consider a great addition to my collection.