A Book Review Of Leatherback And The Strange Place By Shubhra Shah
A Book Review Of Leatherback And The Strange Place By Shubhra Shah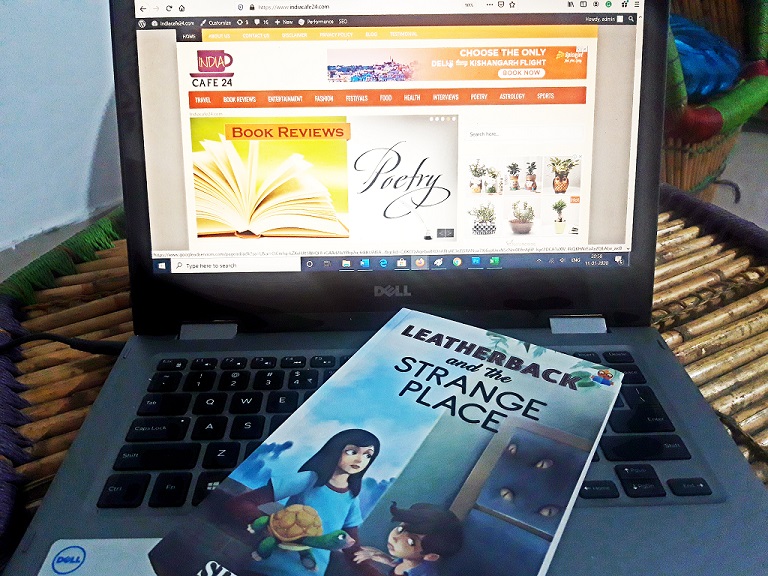 Publication Year

: 2019

Publisher: Shrishti Publishers

Pages: 

178

Rating: 

4.5 on 5
I always had a special attraction towards children's books as somehow, I can feel the child within me while reading kid's stories and especially the one with some good morals to learn. When I got the opportunity to review" Leatherback and the strange place by Shubhra Shah", I was not ready to miss the chance.
Cover Page:
Let's start with the cover page. It's too cute and adorable and hard to resist for a grown-up person like me from picking the book, imagine how attractive will it be for little children.
About the Characters:
The story was written considering Leatherback, the old turtle of a hundred-plus years of age as the main character. There are many other characters in the story, both human and non-human, and each one of them is knitted in such a lovely manner that children will also love to read. The children including Sara are crafted realistically and so are their problems. You will enjoy every bit of the emotions of children including jealousy besides the charm of true friendships between each one of them. The names given to the animal characters are truly interesting.
The story: 
Leatherback, 100+ old turtle of Tanya treats the young girl as her child and she is her torty mother. But for some reason, Leatherback was sent for spending summer vacations with Tanya's friend, Sara at her house. Tanya was competing in a swimming competition where pets can't accompany. Leatherback remained upset at Sara's house because of her cat, Queenie, and parrot, Loro who belongs to her brother.
Leatherback being a motherly figure made adjustments and become friends with Queenie as well as Loro. She even went with Sara to attend Spellbee. Returning, she found Sara's mother missing. Alas! She was kidnapped and threat calls are received by Sara's father. The summer vacation went in vain and it's time to rescue Sara's, Mother Lolita. To know what going to happen next read the story and encourage your kids to read too.
 My review:
The story of the book is very interesting to read and narrated in simple and lucid English. The narration style made the story easy to understand for children. Yes, it's true that in some places she made use of some unknown or difficult words. But she did a wonderful job by sharing the meaning of those words in the book itself. An absolute motherly approach which we all get to see when a mom teaches something new to her child. There are so many puzzles and sketches to keep the children hooked till the end like jumbled words, color the pictures, join the dots, the word maze and also unscrambling words.
Short poems are also part of the book and the author Subhra Shah also shares some interesting facts like eagle facts in between the story to provide some additional knowledge. The overall plot is well knitted and will not allow anyone to get bored until the end. Strongly recommended this book for kid's entertainment and adults too for erasing stress. I wish to read many more such marvellous works of Subhra in the coming time. I wish all success to Subhra and her book "Leatherback and the strange place"