"Jack of all trades master of one" – A closed session with Author Sriram
Meeting and interacting with fresh new talents in the

world of

literature is something which attracted me for years. This time I got the scope to know a new talent Sriram Devatha. So what exactly he shared with me? To know read the session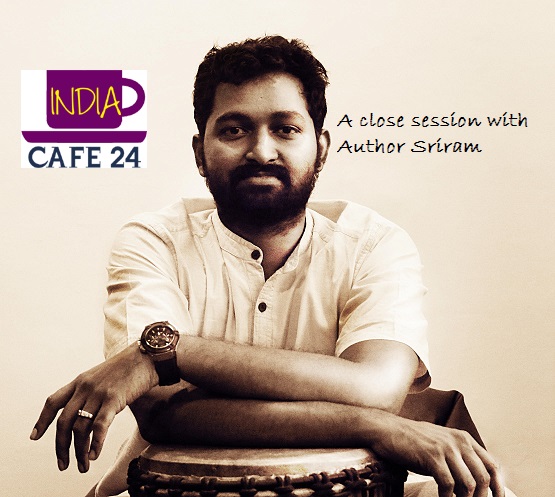 1) Welcome, Sriram. It's a pleasure to have you on this platform of Indiacafe24.com. Please share something about you and your family beyond the fact that you are a modern day poet.
A: Thank you for having me on Indiacafe24.com. A quality that personifies me is curiosity. My interests are constantly varying, a quote that sums it up well is "Jack of all trades master of one." The one in the quote being, Sound Engineering. My family has nurtured & supported this curiosity. I would like to thank them for their support.
2) There must be some inspiration behind your becoming a poet? Who is it?
There are many people who inspired me, but on top of that list was my grandad, his genius lies in recognizing that qualities make personalities and not the other way round.
3)  You made your entry in this industry as an author/poet…. Share your journey in this role and the achievements you made.
Writing poetry has been on and off since 2013. Which I am trying to change by regularly writing every day. It's too early to talk about my achievements. But one thing that I would say is taking the courage to go ahead and publish, which I am glad of today.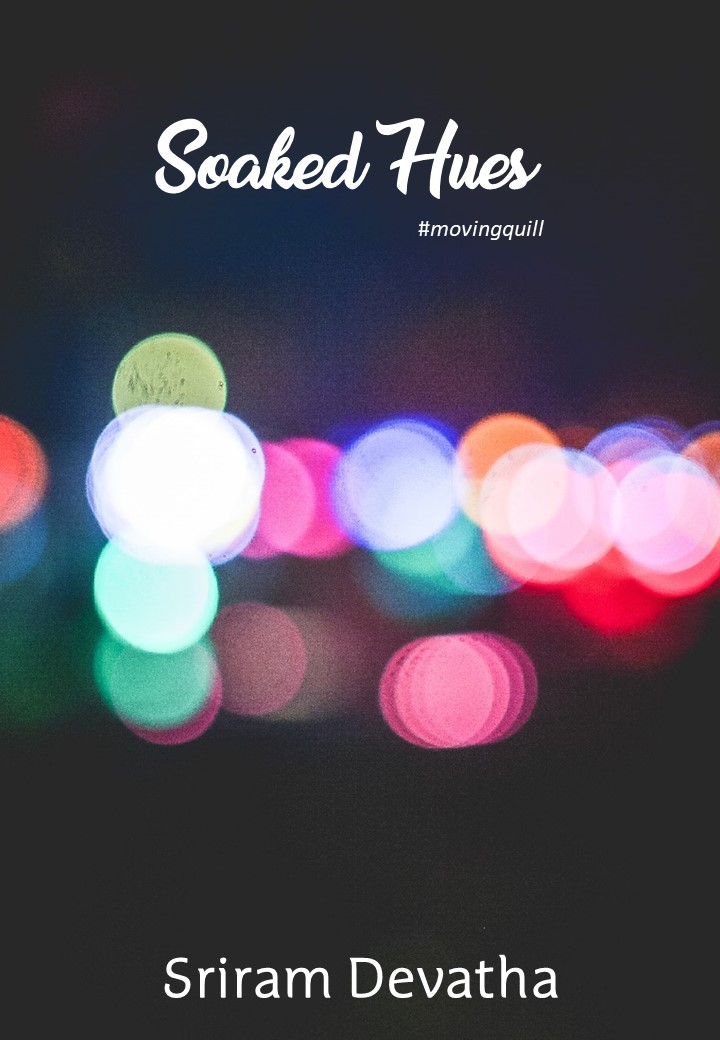 4) For your poems who is your most loved critics?
My loved critics are my wife and sister. Both bring in aspects that I miss out on.
5)  Can you recall the very first poem you wrote? What was the topic of that poems
It is no surprise that my first poem "Negotiation" was inspired by my grandad and how handled a situation that needs nerves of steel. This is a poem about the loss of a home.
6) Share few words about your latest poetry book Soaking Hues and how it happened.
Soaked Hues have poems which are few lines and those which stretch into few pages, it encompasses topics like Evolution, Bhagavad Gita, Anthropology, and even German grammar. I told you I am all over the place!
Hopefully, this is just the beginning and I intend to write and publish more, so far I have been lucky to have people like Dr. Dakshayani Kanna, Mr. Srikanth who put me in touch with a wonderful publishing house Raindrops publishers, without which this book might not have seen the light of day.
7) Audio Engineering and Poetry….. A combo of technical and literature world…. It's a crazy combo. Why you didn't opt for literature as your subjects in graduation?
My interest in literature came in after I graduated in Sound Engineering. Maybe it is for the better, I use poetry to express very technically dry topics like Acoustics.
8) Who is the targeted audience for your poetry book and how is the response from readers?
My close friends and family have been really supportive some even ordered 10 copies like my friend Abhijit. I am really thankful for their support. I am working on building an audience on social media, so far I have people from US, UK, Turkey who regularly read my poems on Instagram.
9)   What are your other passions in life?
'Lebenslanglernen' meaning a lifelong pursuit of learning. Currently, German language & Acoustics takes up a lot of my time.
10)   What are your future plans – A full-time poet or engineering or mix of both?1I would always like to be involved with different subjects and aspects, as they provide a richer and a more nuanced life.
11)    Any tips for the budding poets of the industry?
Trust yourself and don't be afraid to put your work out.
12)   Define   Sriram Devatha in One line?
Author, engineer, teacher, and student all wrapped into one.