A Book Review Of Ananya And I – By Manisha Garg
A Book Review Of Ananya And I –  By Manisha Garg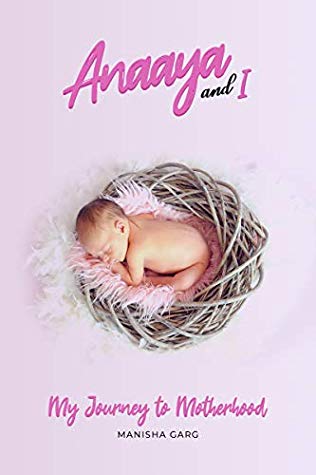 Publication Year: 2019
ASIN: B07YVMSKGN
Pages: 58 pages
Rating: 4.0 on 5
Reviewing  Ananya And I was an exclusive experience for me as it was the first time I was reviewing a book of this kind. While there are countless books related to pregnancy and bringing up children in the right way,  this book penned by Manisha Garg looks at the concept of motherhood from a completely different perspective. The beautiful and cute design of the cover page and the simple and clear title were the first things that caught my attention on receiving the book. As I started going through its pages, I was transported into a completely different world.
Ananya And I present the beautiful journey of motherhood from the perspective of a first-time mother. The book covers the struggles of women through the nine months of pregnancy and the excitement, anxiety, and stress associated with bringing a new life into this world. It then moves on to reveal the sense of elation, satisfaction, and responsibility that a woman feels after giving birth to a child. The author also shares the various rituals associated with the birth of a child and early experiences of motherhood through this book. It highlights the numerous precious and memorable moments that make the journey of motherhood so special and unique.
I truly loved this book as it touched my very core through the well-narrated personal experience during one of the most important phases of a woman's life. The author uses simple language, combined with a fast-paced narrative to provide the readers with a phenomenally illuminating perspective on motherhood. The book is an emotional roller-coaster ride that makes the readers cry, chuckle, share a touching cuddle, and even feel the pain that naturally accompanies motherhood. Overall, I found the book truly enlightening and a must-read for all mothers, especially those venturing on this journey for the first time, and I wish Manisha all the best for its success.
I got the book as a part of the review program in Outset"