A Book Review Of No Limits Penned By Mukesh Bansal
A Book Review Of No Limits Penned By Mukesh Bansal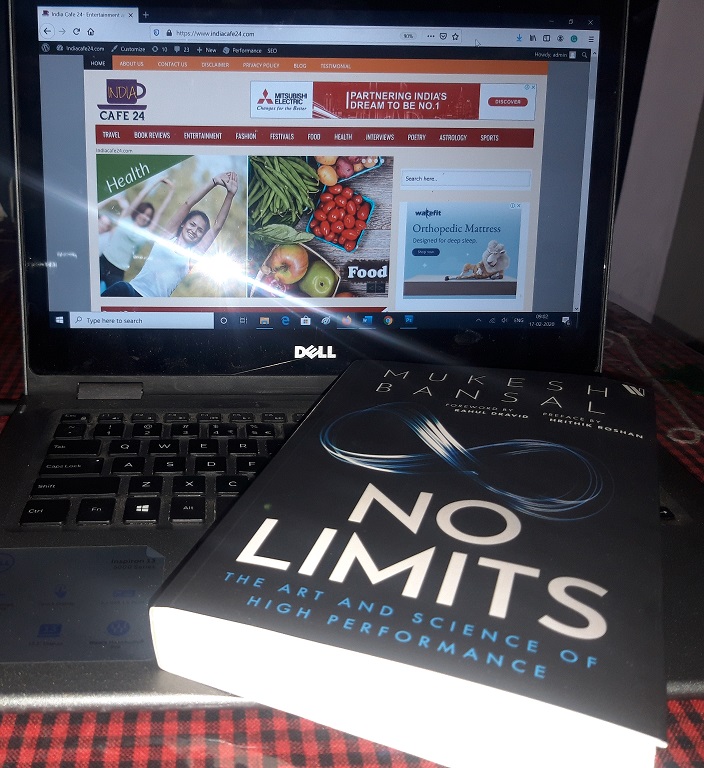 Publisher: Westland
Publication Year: 2020
ISBN-10: 9389152232
ISBN-13: 978-9389152234
Pages: 382
Rating: 4.5 on 5
I have reviewed quite a few motivational books but very few of them provide tips and guidance about attaining the heights of success in today's highly competitive times. No Limits is an attempt to fill the void in this niche and aims to inspire the readers to shine through in their chosen field. Penned by Mukesh Bansal, the book can prove helpful for beginners or even people aspiring to attain the next big thing in their life.
With his experience as a lifelong student of human performance optimization, Mukesh, though this book encourages the readers to step out of their comfort zone and work on enhancing their learning. The book provides a simple breakdown of the tools and tips necessary for pushing the individuals to attain the desired level of success. It combines ancient wisdom and the and the results of the latest scientific research to provide reliable guidance to help people realize their untapped potential. It urges the readers to take benefit from the advances in technology and also focus on their inherent skills to develop the right talent for both personal and professional success. Most importantly, the book guides the readers to improve their daily habits for paving the way to becoming their own heroes.
No Limits is a must-read book for people who wish to excel in any domain. It motivates the readers to concentrate on the things they are good at.  The book conveys relevant information in a clear and consistent manner. Rather than having filling words, the book uses a large base of examples to help the readers understand the information provided more effectively. The book is very well-structured and offers valuable insights that are equivalent to reading hundred of cutting-end research results. I found the book extremely useful and informative and wish Mukesh all the best for its success.