A Book Review Of A Story Between The Lines By Santhosh Sivaraj
A Book Review Of A Story Between The Lines By Santhosh Sivaraj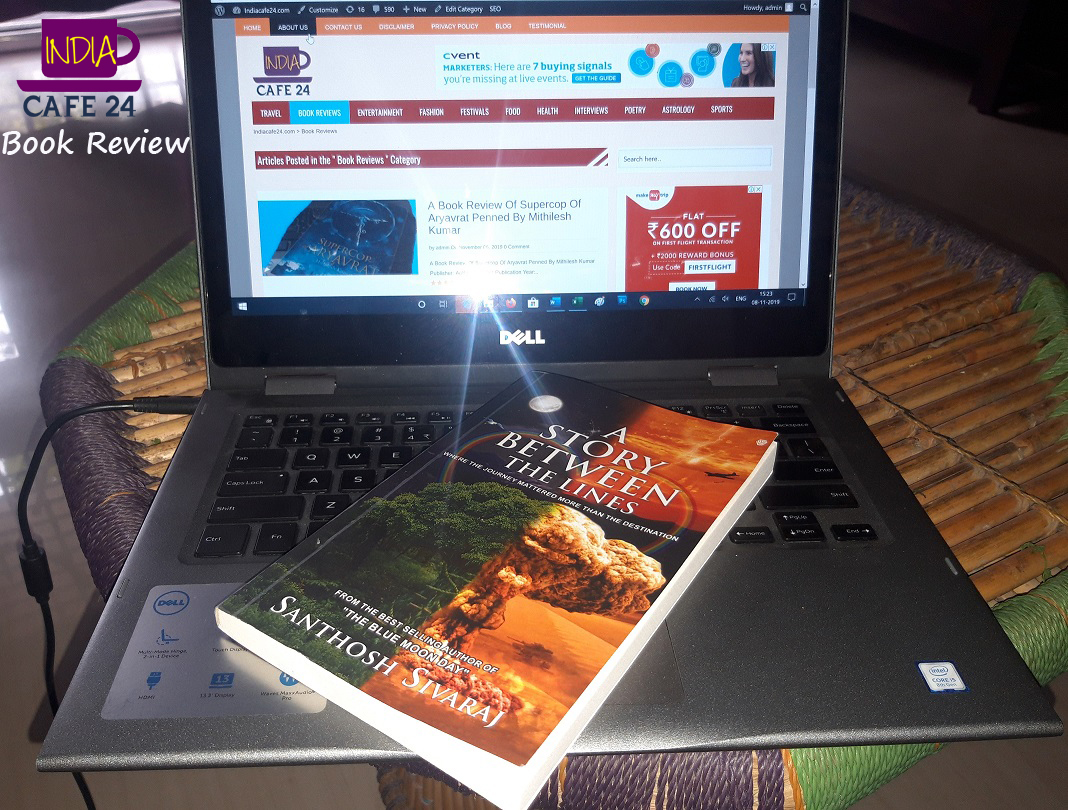 Publisher: InvinciblePublishers

Publication Year: 2019

ISBN-10: 9388333721

ISBN-13: 978-9388333726

Pages: 206

Rating: 4.0 on 5
I was intrigued by the title, "A Story Between The Lines", and frankly this is what motivated me to review the book authored by Santhosh Sivaraj. Upon receiving the book, the first thing that caught my attention was the amazing design of the cover page. The depiction contrasting aspects of life further aroused my interest in the book, which I learned was a story of love and life.
The book narrates the tale of Adi and Nila and their undying love for each other. Adi meets Nila during one of his solo trips into the faraway mountains. The two fall in love and get married before tragedy strikes and Adi loses his memory of particular events. The only thing that he remembers is his love for Nila, who has mysteriously disappeared. Adi seeks the help of police, doctors, and friends to find a clue about the missing girl as well as the missing part of his life. When he finally gets a clue, it takes him on a journey from the mountains to Syria, where many surprises await him.
For me, A Sory Between The Lines is more than a tale of love lost and found. It is a journey of discovering the simplicity of human life and how we choose to complicate it. The various twists in the plot and the transition between past and present, make the book an interesting read. The writing style of the author needs to be complimented as he manages to bring out every emotion with great honesty. The smooth narration and vivid description of characters make the story relatable and easy to understand. The grammar and vocabulary are quite simple and effective in maintaining the interest of the readers from the beginning to the end. Overall, I found the book to be a really good read and wish Santhosh all the best for its success.