A Book Review Of Supercop Of Aryavrat Penned By Mithilesh Kumar
A Book Review Of Supercop Of Aryavrat Penned By Mithilesh Kumar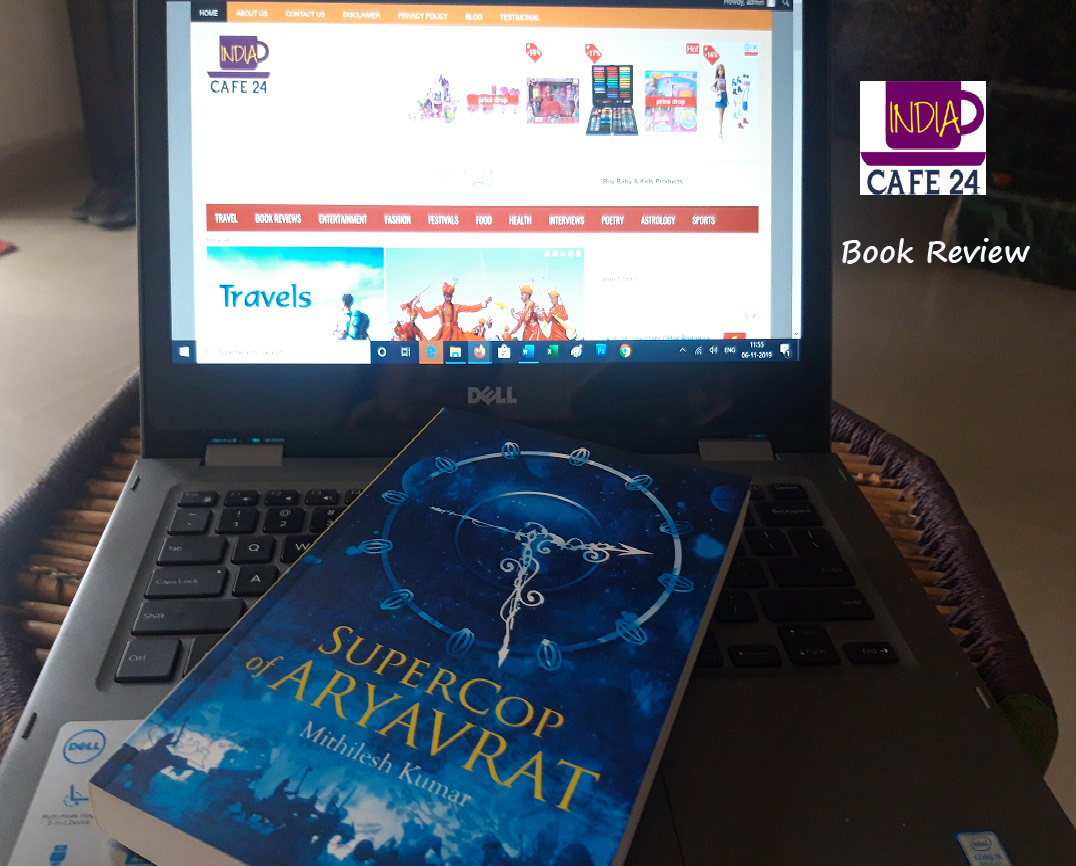 Publisher: AuthorsUpFront

Publication Year: 2019

ISBN-10: 9387280365

ISBN-13: 978-9387280366

Pages: 296

Rating: 3.5 on 5
When I first heard the name, "Supercop Of Aryavrat",  I thought that the book would be a fascinating crime thriller of sorts. Upon receiving the book, my belief was shaken somewhat as the cover page seemed to indicate an entirely different concept. The image of a giant clock on the and shadows of horse-mounted warriors seemingly engaged in a battle, made me think that the book authored by Mithilesh Kumar, was perhaps a historical fiction. However, neither of my guesses proved correct as I starting reading the book.
The book is a biography of sorts of Lord Krishna and details of the various aspects of the life of this eighth avatar of Lord Vishnu.  It starts with the battle at Dwarka, where Krishna and Balram helplessly face the deaths of hundreds of Yadavas. The story then goes into flashback, detailing the circumstances around the birth of Krishna, including the Narda cursing Kamsa, the atrocities committed by Kamsa and the enlightenment of Yashodha by Krishna. The book brings to light incidents that are often forgotten and ignored in various similar narrations and thus proves to be a true ode to the life and times of Krishna. It presents Krishna as the guardian of everything that is good.
I found Supercop of Aryavrat to be a comprehensive tale in itself. The author has focused on keeping the narrative simple and easy to comprehend and has used a simple language to ensure the same. However, the book does suffer from some serious editing issues including the hurried narration of some incidents, lack of order and flow of sentences and intermixing of the actions of two characters at times. Despite that, the content of the book is really excellent and presents an easy detail of the conflicts and trials of those times. I wish and pray for the success of this wonderful book by Mithilesh Kumar.