A Book Review Of The Sinners Penned By Sourabh Mukherjee
A Book Review Of The Sinners Penned By Sourabh Mukherjee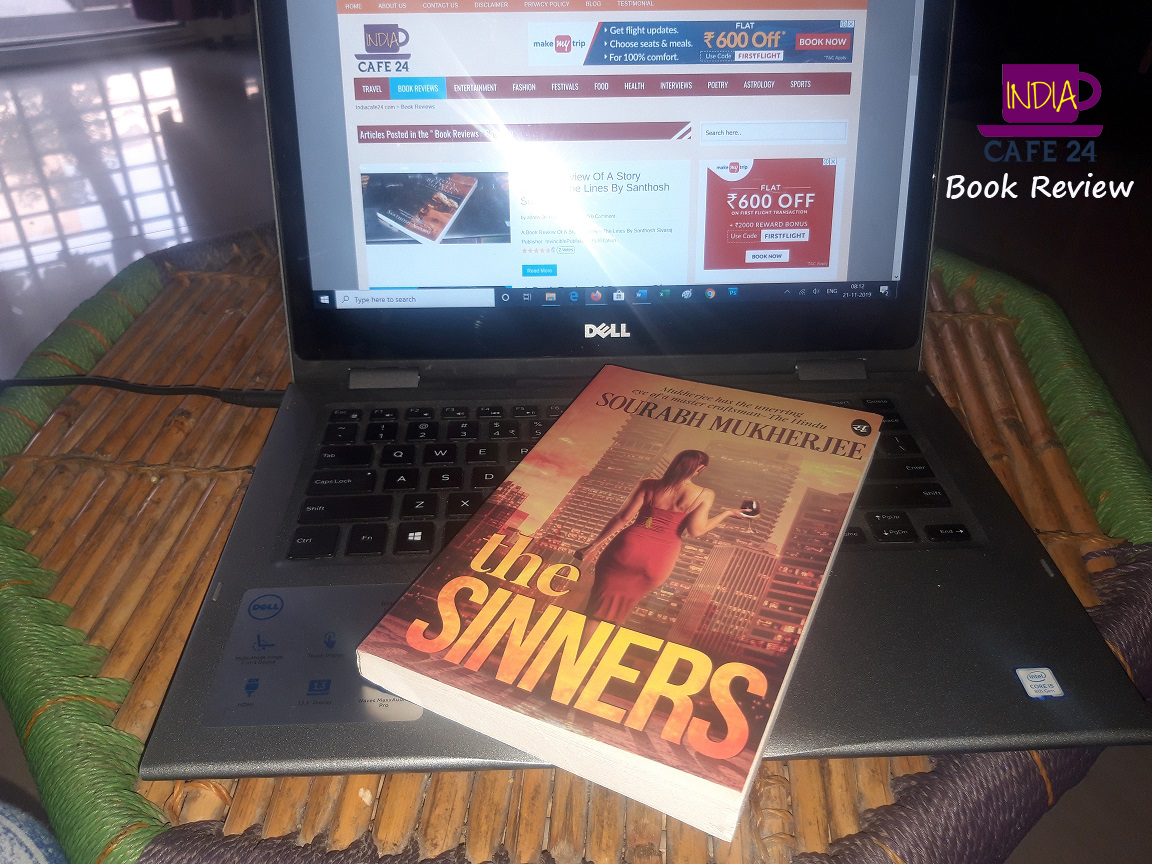 Publisher: Srishti Publishers & Distributors
Publication Year: 2019
ISBN-10: 9387022781
ISBN-13: 978-9387022782
Pages: 296
Rating: 4.5 on 5
I have read and even reviewed quite a few books by the bestselling author Sourabh Mukherjee and quite like his manner of storytelling. So when the opportunity to review his latest publication,  The Sinners, was offered to me, I accepted it without any delay. Like, his previous books, The Sinners boasts of a beautifully designed cover page that provides just a slight indication of what the plot might be about.
Vikram Oberoi, a hot-shot corporate leader for NexGen Technologies is found dead just a few hours after a sex scandal incriminating him goes viral. The story goes into flashback revealing him to be having a great career and a beautiful and loving wife. However, Vikram's larger than life appetite for sex may put everything to waste. Despite having an affair with his secretary Aarti Bansal, Vikram eyed Sonal, the new joinee at NexGen. It is also revealed that Vikram was working on a major project against its rival company, Alpha. However, NexGen faces serious setbacks when his ideas for a new product line are leaked twice just before their launch. The big question now is who is responsible for the destruction of Vikram Oberoi – his miffed wife, a jilted lover, good old corporate warfare, or something else entirely.
I am glad to say that my belief in the penmanship of Sourabh Mukherjee was not ill-founded.  The well-written and gripping story comes with many twists and turns which make an interesting read. The character build-up has been done fairly well the use of simple English ensures one can easily understand it. The depiction of the realities of corporate warfare, illicit relationships, and ruthless seduction games played behind the closed doors the high and the mighty have a feel of authenticity. Overall, I found the book truly entertaining and wish Sourabh all the best for its great success.