General Astro Predictions For 2016 – For Libra, Scorpio & Sagittarius
General Astro Predictions For 2016
Are you of sign Libra, Scorpio or Sagittarius? If yes, then its time now to know how your stars will mingle for you  in year 2016  in our astrology news section. Take a look at the General Astro Predictions
Libra
People born with the zodic sign of Libra, are likely to face many changes in their lives. They will enjoy great peace and harmony along with high energy levels to help them face the various challenges through the year. During the second half of the year, your skills of team work will be rewarded. Beware of succumbing to false promises and learn to balance your professional and personal life.
Career: You will be able to consolidate your position at work and your aggressive tactics will be well rewarded. You are likely to lunch new projects but need to exercise caution while making corporate deals. While you will get support from your colleagues and superiors, the true face of some people will also be revealed to you.
Finance: 2016 will prove to be a financially stable year especially with the possible liquidity of assets. You might however, need to make some significant lifestyle changes to ensure that the budget remains positively balanced. You are likely to gain some money from property deals towards the end of the year.
Health: You are likely to face considerable health issues during 2016. You need to adapt a positive approach and exercise patience while keeping your emotions in check. Your physical well-being will improve as the year progresses but you need to be cautious of your mental health. Focus on eating healthy and taking time out to relax and enjoy.
Relationship: While 2016 is full of passion and love, you might be able to understand the emotions of your partner at times. You need to keep your passions under control and adapt a trusting nature toward your partner. Your love life may change significantly towards year end giving you a clearer picture of the relationship in future.
Scorpio

For people born with the zodiac sign of Scorpio, 2016 will bring many achievements both personally and professionally. You will end projects that have not turned out to be profitable and seek new opportunities and possibilities. You might face some worries and stress around mid-year, which you need to control and overcome. Learn to forgive people and victory will surely be yours.
Career: You will face your opponents with confidence and your hard work and positive attitude will help you to succeed. You will win the favor of your superiors with your commitment and you might need to restructure your work to overcome some hindrances round mid-year. When under excessive pressure, don't shy away from negotiating with peers.
Finance: You are likely to gain better financial inflow along with good luck and fortune. With your positive attitude, you will be able to overcome the minor hindrances in any property deals. You might also need to re-evaluate your budget and financial deals around mid-year. Be prepared for some unexpected expenses for family events towards year end.
Health: The year will begin on a healthy note but you need to be active to maintain this status. Find wise avenues for spending you high levels of energy but do not overexert yourself as otherwise you might become restless and tired.
Relationship: With your consistent approach, you will be able to find true love in 2016. Learn to ignore minor issues to improve your relationships. A sudden turn of events might change your love life considerably. Follow you conscience and convictions and be prepared for the emotional upheaval towards the year end.
Sagittarius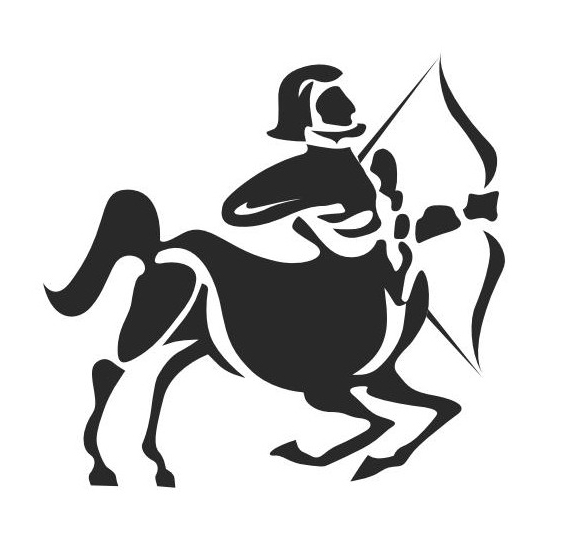 2016 is being predicted as a year of personal development for people born with the zodiac sign of Sagittarius. You will remain focused on your overall growth and learn to behave in a more mature manner while also getting a better perspective of your life. You will be rewarded for the efforts you put in through the year towards its end.
Career: You will surge ahead with great energy and courage in your profession in 2016. You should not expect the same level of commitment from your colleagues. You need to learn to not overwork yourself and also to segregate yourself from the stresses of work to improve your personal and professional life.
Finance: You are likely to find great financial success like never before in 2016. You will possess a good control over your budget although you need to keep your expenses under check. You will need to restructure your finances in significant manner in addition to making strong decisions about investments around mid-year.
Health: Your energy level will remain low in 2016 and you will not be able to relax or enjoy much. Don't overexert yourself and take a break from your hectic work schedule around mid-year to avoid health issues. Remain focused on future and adapt a positive attitude in life to overcome health problems.
Relationship: You will face various ups and downs in your love life and your possessiveness and insensitivity will hinder the progress of your relationships. You will also be required to take some harsh decisions about people and relationships that hinder your growth and freedom. .
Coming Soon Capricorn, Aquarius and Pisces ……… Stay tuned
For Aries, Taurus and Gemini – Click Here
For Cancer, Leo and Virgo – Click Here