Dhoni Ranks 9th In The List Of Most Marketable Athletes
Dhoni Ranks 9th In The List Of Most Marketable Athletes, Leaving Behind Football Stars Ronaldo And Messi
MS Dhoni is not only the coolest captain that Team India has ever played under but is also amongst the top ten marketable athletes across the globe. According to a study conducted by the London School Of Marketing, Dhoni ranks 9th in terms of attracting the best brands, amongst the best sportsmen from around the world. Dhoni has been placed ahead of even the most popular football players Ronaldo, who ranks 10th and Lionel Messi, who ranks 13th in the list.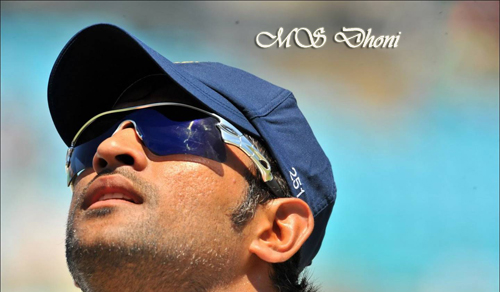 Even though Dhoni gave up the Test cricket captaincy In December 2014, his presence in the ODI and T20 formats has enabled Dhoni to surpass renowned sports personalities like Andy Murray, Maria Sharapova, Neymar and various others. 34 year old, who is considered to be the finest finishers of the one day game of cricket, has been ranked just behind the latest Wimbeldon Champion Novak Djokovic, placed at number 8.
While compiling the list of the top 20 marketable sportsperson across the globe, the researchers from the London School Of Marketing took into account various factors. These not only included the current income from sponsorship for each sportsperson but also their percentage of social earnings. In addition, the level of activeness on social media by each sportsperson was also taken into account to compile the list topped by former Wimbeldon Champion Roger Federer.
With this feat, Dhoni has once again proved his dependability not only in field but also outside it and we wish him all the best for his future!