The Whole Country Mourns As Missile Man Of India Passes Away
He was a man who was revered and respected by the Indian masses and his death today has left a proud nation bereaved.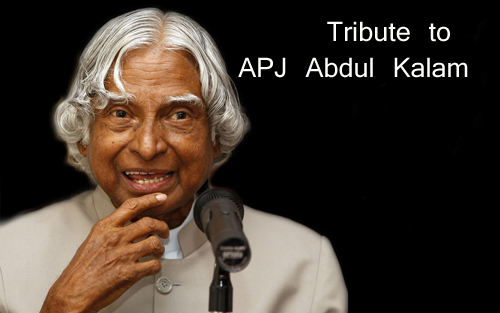 Noted scientist and former President of India, DR. APJ Abdul Kalam passed way on 27th Jul 2015 after suffering a fatal heart attack while delivering a lecture in IIM Shillong. Dr. Kalam was immediately rushed to the Bethany hospital, but the doctors there could do little to revive him as there were no signs of life.
The news of the death came as a shock for many especially since the late President had tweeted about the function in the morning itself. It is being said that Dr. Kalam did not show any signs of illness or fatigue when he reached Shillong in the morning at around 8: 00 A.M.
Known for his great intellect and humble nature, Dr. Kalam easily won the hearts of people around him with his simplicity. He was known to have singlehandedly spearheaded India's efforts in missile development and also played a critical role in the Pokhran II nuclear tests. During his stint as the President of India from 2007 to 2011, he was a ray of hope for a nation that had been marred by scams and felt disillusioned and betrayed by its political leaders.
Dr. Kalam was one of the most influential sons of India and in with his demise today, the nation has lost a pillar of hope and excellence that can never be replaced!
Tribute by Indicafe24.com