Zoomin – Turning Every Photograph into a Memorable Story
Zoomin – Turning Every Photograph into a Memorable Story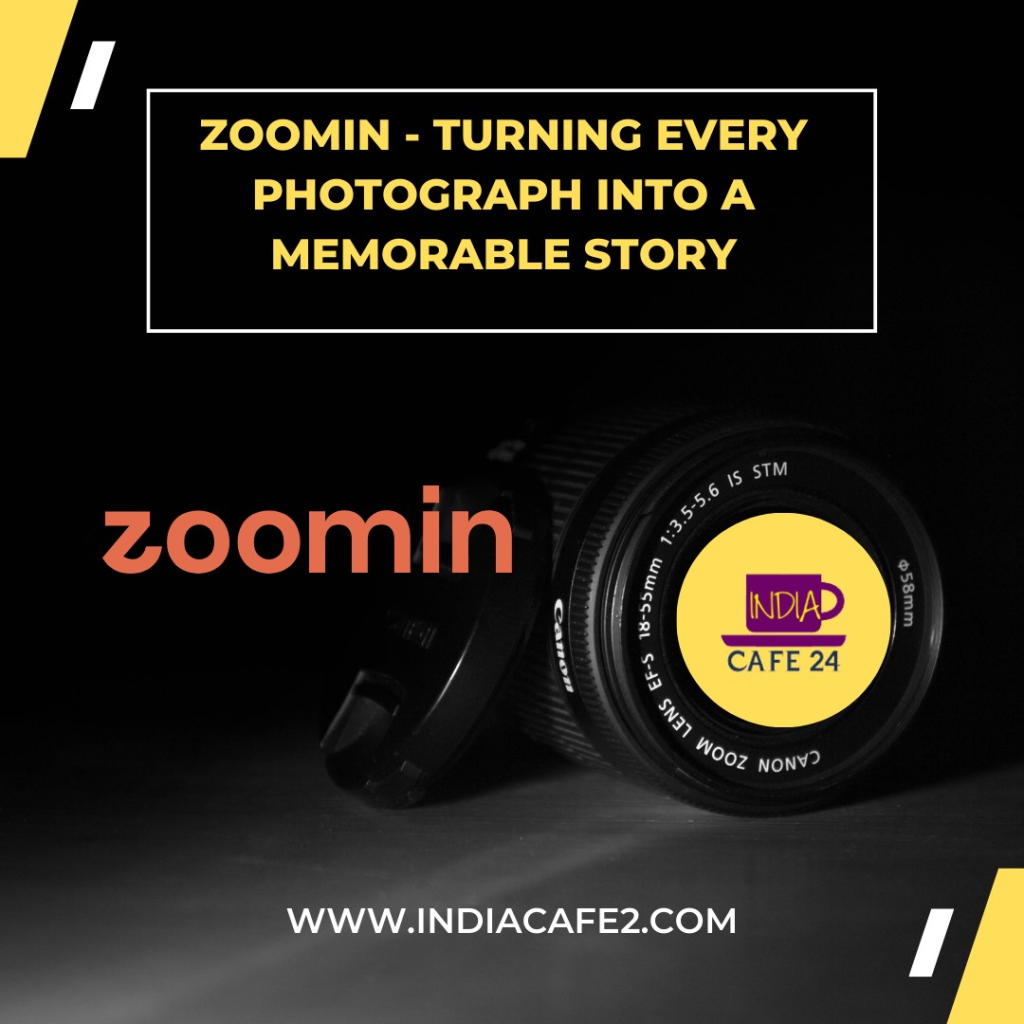 Photographs are the most common items used in home decor. Most people follow the precedence of hanging the pictures as they are. However, every picture has a unique story to tell.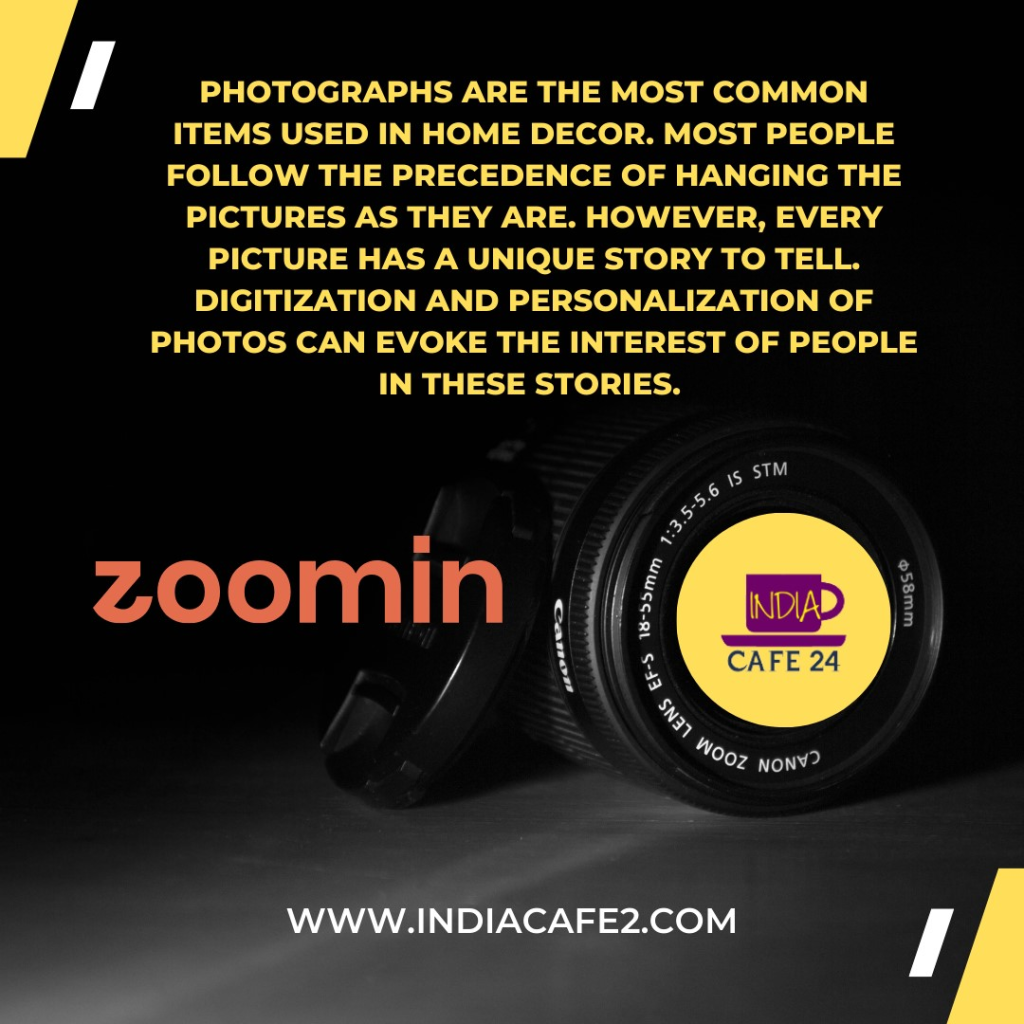 Digitization and personalization of photos can evoke the interest of people in these stories. All you need is the right platform to transform an ordinary photo into something extraordinary.
Knowing Zoomin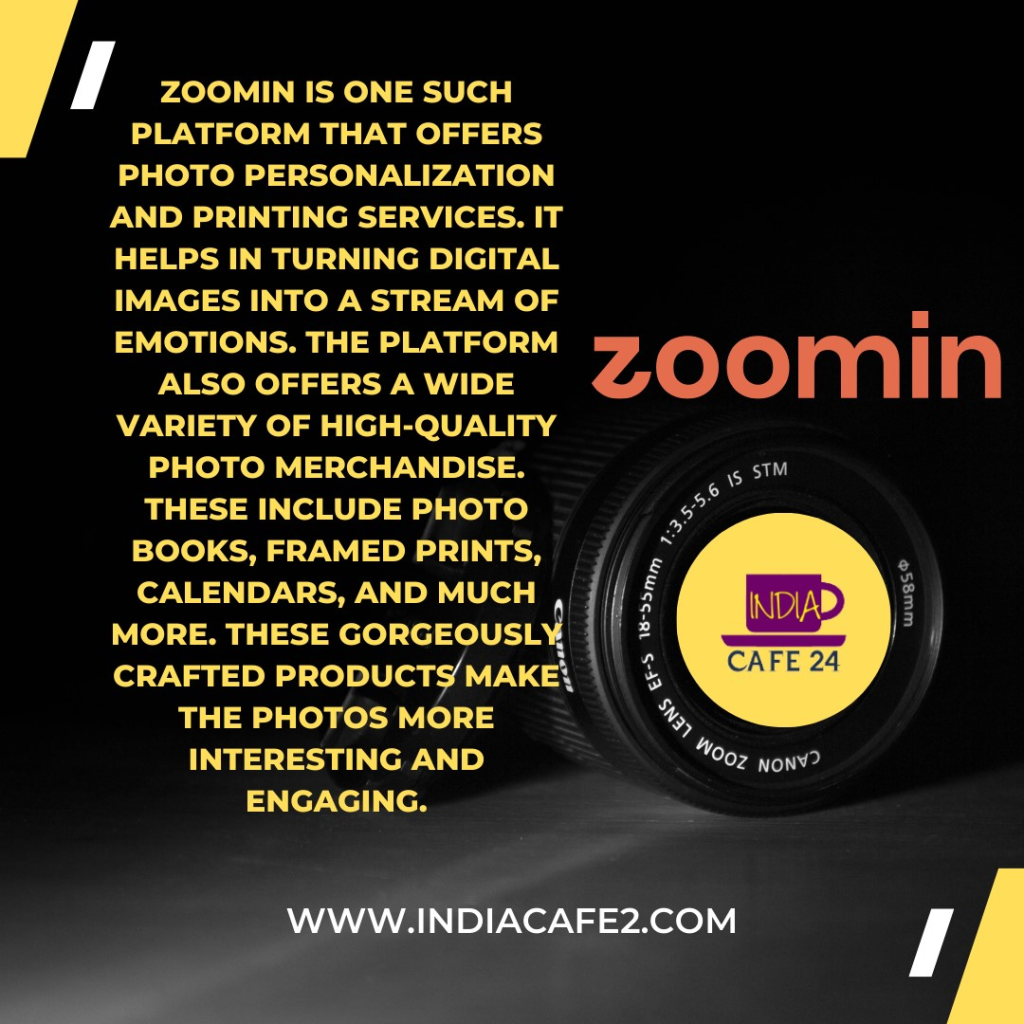 Zoomin is one such platform that offers photo personalization and printing services. It helps in turning digital images into a stream of emotions. The platform also offers a wide variety of high-quality photo merchandise. These include photo books, framed prints, calendars, and much more. These gorgeously crafted products make the photos more interesting and engaging.
I recently tried a few of its products to make some of my family pictures more interesting. I did not know what to expect, but the results surprised me. Read on to learn more about the products I used and their features.
Metallic Brush Framed Print– A perfect choice for your memories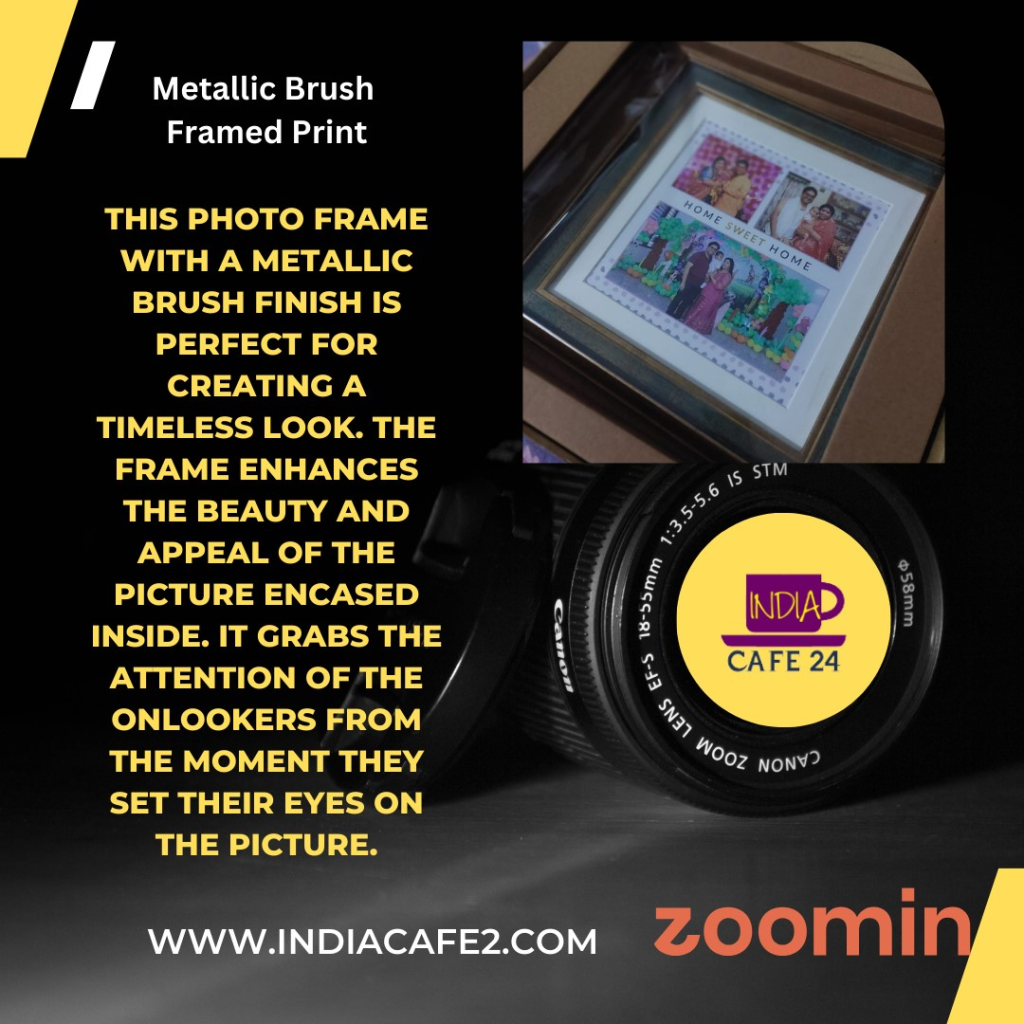 This Metallic Brush Framed Print photo frame with a metallic brush finish is perfect for creating a timeless look. The frame enhances the beauty and appeal of the picture encased inside. It grabs the attention of the onlookers from the moment they set their eyes on the picture. The frame is suitable for pictures to be hung in living rooms and bedrooms.
Material and Type
The frame is made from reinforced fiber to ensure great durability. It has a wooden finish, and its mat is 0.6″ double thick. This back-mounted frame is ready to use and is suitable for placing individual pictures or creating a collage.
Colors and Sizes
The frame is available in two colors. These include tortoise and green speck. You can choose from 5 different frame sizes as per your needs. These include 11×11", 12×14", 15×18", 15×21" and 19×23". However, the actual frame size may vary by around 0.25″ to 0.3″. You can even choose a theme for the pictures from the website to enhance their appeal.
My Experience with the Frame
I used the 19X23″ frame to create a collage of my son's recent ceremonies pictures. I opted for the sweet home theme which matched the pictures perfectly. When I received the frame, I was mesmerized by how impressive the collage turned out to be. The frame is hanging in my living room. Every time someone visits us, I am sure to receive a bunch of compliments for the same.
Hardcover Photobook– Captured my 1 year of motherhhood Journey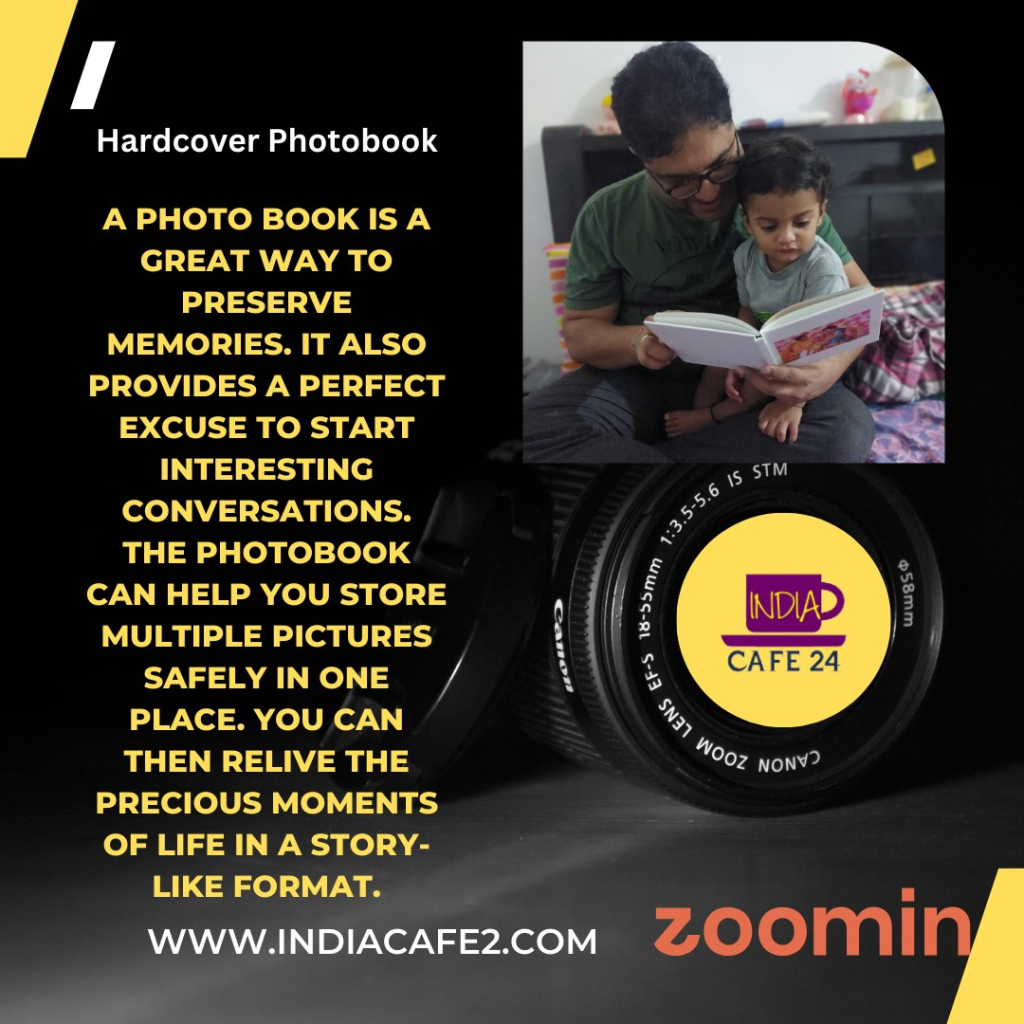 A photo book is a great way to preserve memories. It also provides a perfect excuse to start interesting conversations. The photobook can help you store multiple pictures safely in one place. You can then relive the precious moments of life in a story-like format. Moreover, the sleek and modern design of the Photobook makes the pictures more appealing.
Size and Finish
The Hardcover photobook is offered in four different sizes. These include 5.5"x 5.5", 8" x 8", 8" x 10", and 10×8". You can choose between premium matte and premium non-tearable glossy finish. The book is made from high-quality materials and professionally bound to make it last long.
Customization Options
The platform offers various options to customize the photobook to match your needs. You can start with a given number of pages and then keep adding more. You can even edit the layout of the photobook to add more photos or text. However, this option is not available for the 5.5"x 5.5" size.
My Experience with the Photobook
I purchased the hardcover photobook to store the childhood pictures of my son.  It turned out to be the perfect collection of the important milestones of his life. I also added comments to create a more personalized experience. Every time I browse through the photobook, I relive all the beautiful memories. I have since purchased another photobook for my son. I intend to present the album to my son on his 18th birthday.
Mini Photo Magnets – Cute and eyecatching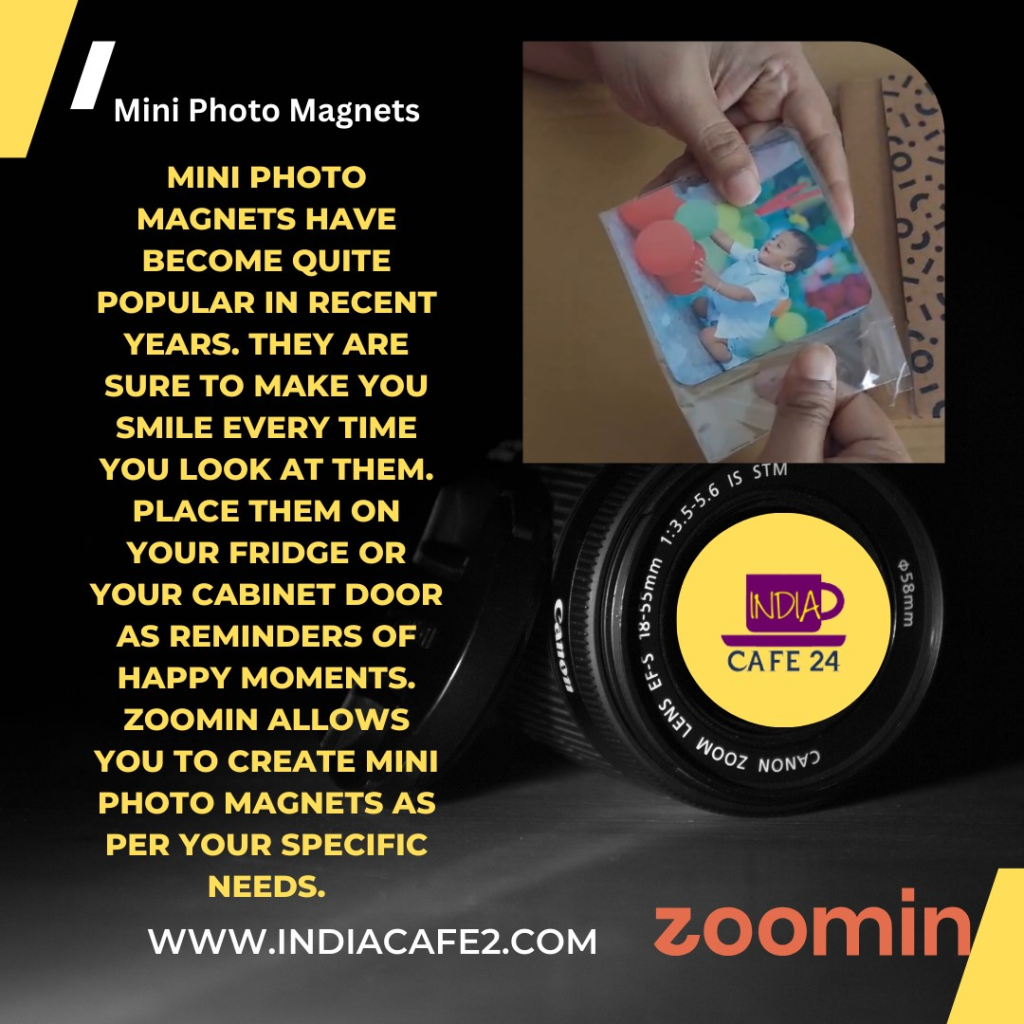 Mini photo magnets have become quite popular in recent years. They are sure to make you smile every time you look at them. Place them on your fridge or your cabinet door as reminders of happy moments. Zoomin allows you to create mini photo magnets as per your specific needs.
Material Used
Zoomin uses 340 GSM imported material for printing the photos. The material is highly flexible and durable. You can customize the photos by adding notes and text. The photos easily stick on almost any metal surface.
Size and Style
The mini photo magnets are available in the sizes of 2.75" & 3.75". Zoomin allows you to choose from more than seventy border options for the photos. This helps to further enhance the appeal of the pictures.
My Experience with Mini Magnets
I first saw the mini photo magnets at a friend's house and was quite impressed. So, I ordered a set of 2 from Zoomin in 2.75" size. I was especially impressed by the wide choice of border designs. I used the baby pictures of my kid in these magnets and placed them on my fridge. Now every time I open the fridge, I cannot help but smile. I have recently ordered another set in 3.75" with pictures of me and my husband.
Wrapping up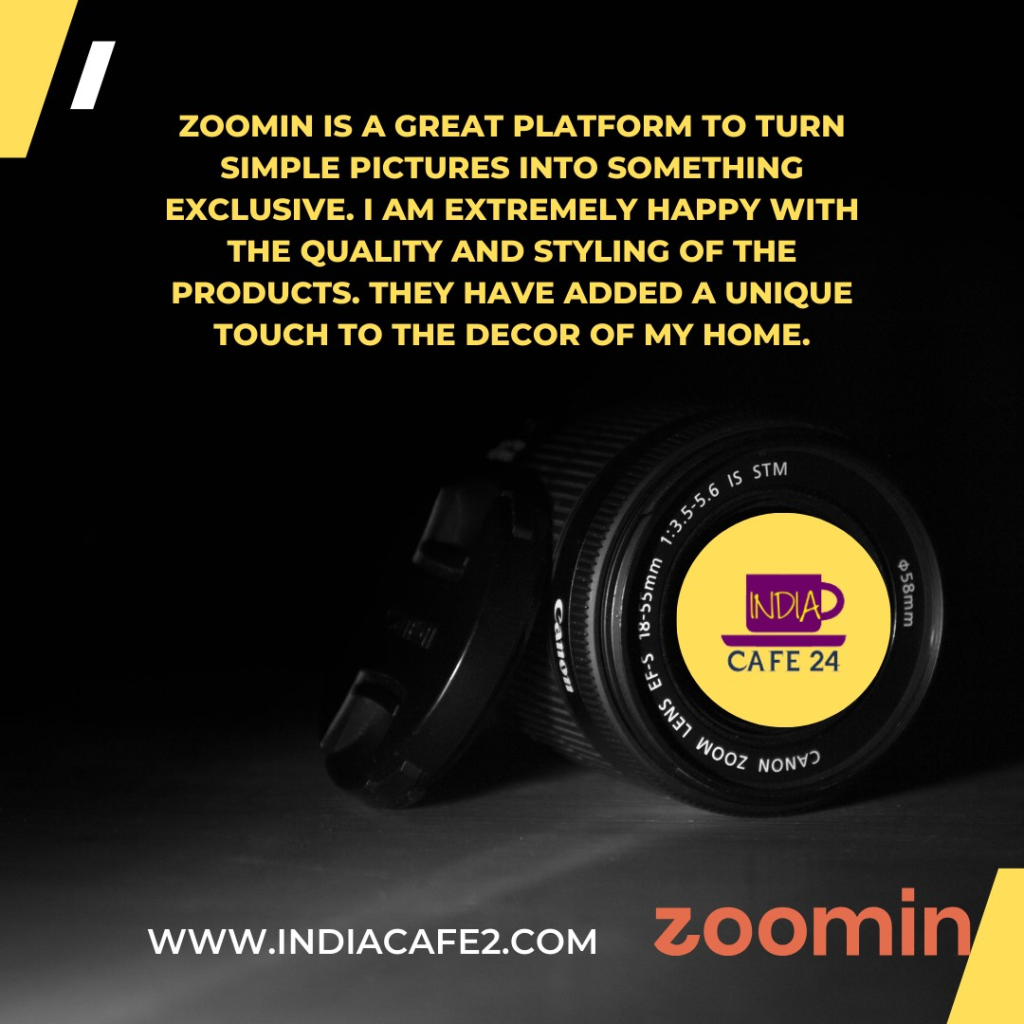 Zoomin is a great platform to turn simple pictures into something exclusive. I am extremely happy with the quality and styling of the products. They have added a unique touch to the decor of my home.
This post is a part of Blogchatter Half Marathon 2023