Self Taught Photographer- Yogi Rao
When you have the urge to do something unique and creative in life then no one can stop you. Same is the case with young and talented photographer Yogi Rao. She is a self taught photographer and that what makes this session unique for us. Take a look at her journey.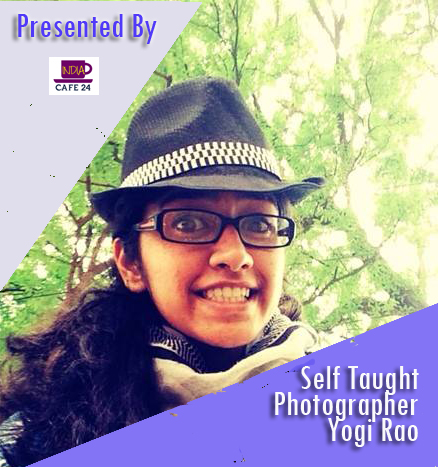 1) Welcome to Indiacafe24.com.  Its an honor for us to introduce a brilliant photographer like you.  Yogi say something about you, Your family and your background?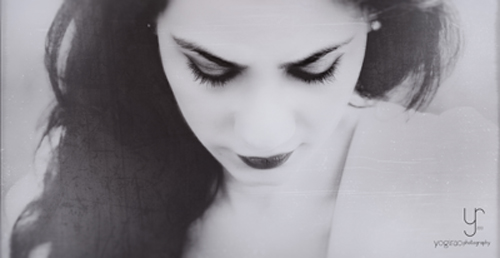 Thanks Samata. Pleasure is mine. I am a B.Com graduate based in Chennai. I m currently working for an MNC company. My career has taken many turns over the past few years. Though I have my roots into the commerce field, but my mind always wanders on the creative side. I have always had an eye for detail about all the occurrences on the media end as well. My family has always been my major strength when it comes to my photography and other artistic talents. My parents have always encouraged me to do something creative. My great grand father was a part of the media field. He was a singer/actor/director/producer. I could proudly say that it runs in my family to be talented I suppose.
2) How Photography made an entry in your life?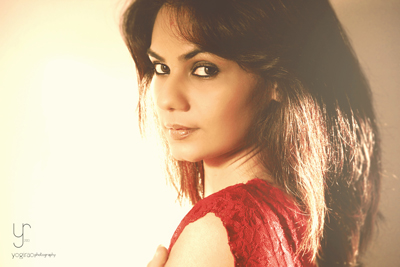 Well, I have always been interested in the fashion world. I was inspired by the photographs on the paper and the magazines I came across. I couldn't wrap my head around the idea of how they could get such great photographs. I started searching the net about how this stuff actually worked. I watched so many tutorials, I watched how different photographers worked on sets and got to know about all this. All this made me what I am today, a self-taught photographer.
3) You specialized yourself in various genre of photography. Which genre you love clicking the most and why?
I have a very limited category of interest on the whole. On random days I would just love to play around with my camera, try different shots, mostly abstract. But in general, I specialized in fashion, weddings and product shoot. My top favourite would be fashion, because thats what inspired me the most right from the very beginning.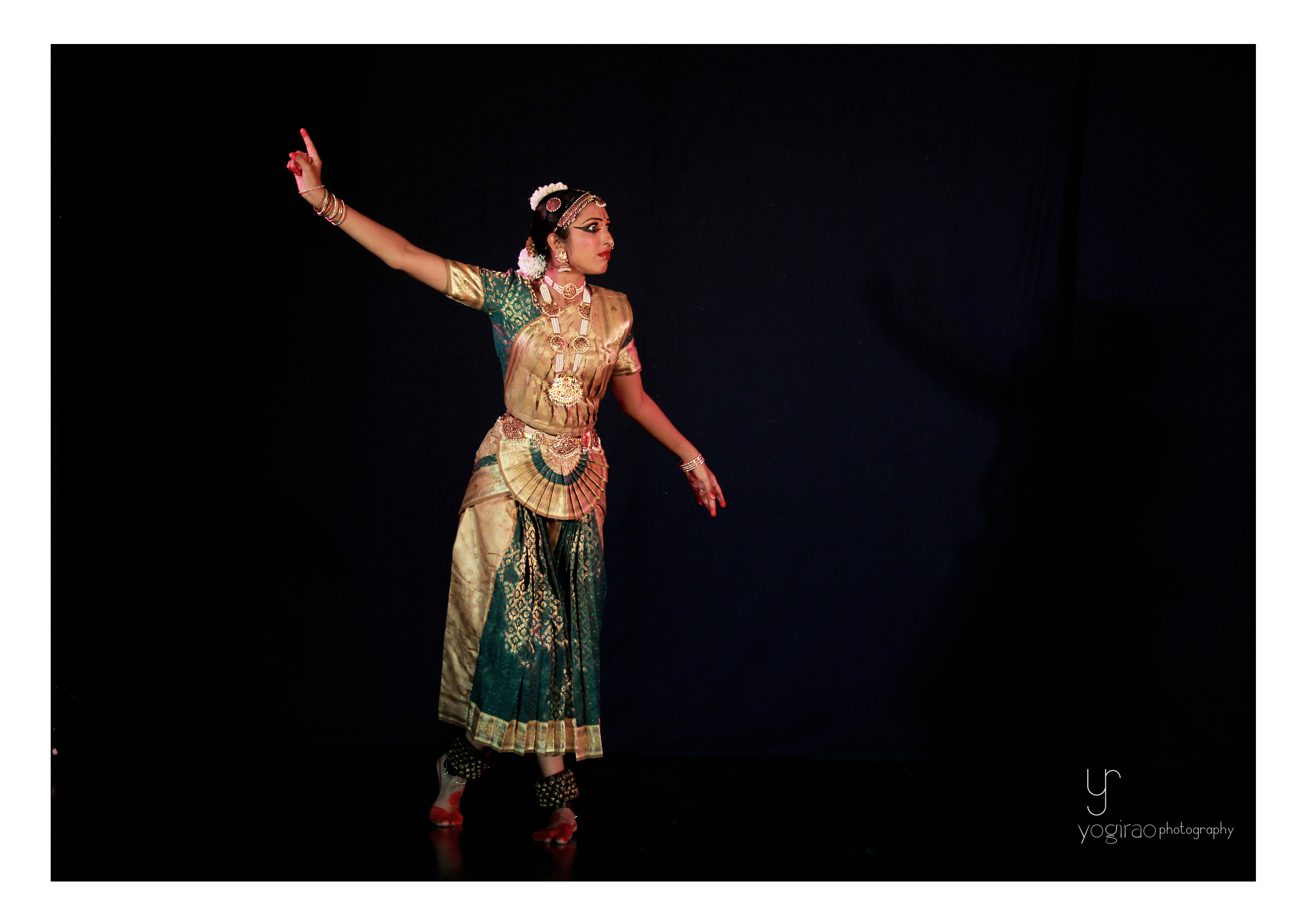 4) You joined the photography industry leaving other career options The decision was quite risky- what was the reaction of your family members?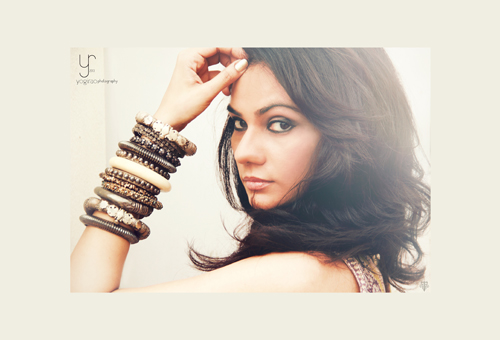 I did not actually give up on my career. I work full-time in both the fields. I do freelance photography. My family members were ok with anything until it makes me happy. They are very understanding and supportive. Even if i had take it up as a full time career(which i am soon planning to do) they wouldnt mind. 🙂
5) How is your experience so far as a photographer?
Its been a great journey right from the start. I have had a wonderful time experimenting with different methods. I worked with a singer as her promo photographer. It opened up a lot of opportunities for me. I have gained a lot of experience, met a lot of great artists, learned a lot most of all. This has expanded my view and thinking on a greater level.
 6) How you decide the rates  for the events you cover?
The rates depend on the event that I take up. There are few clients who ask for negotiation, as long as they are happy with the work and as long as I enjoy what I do, money does not matter.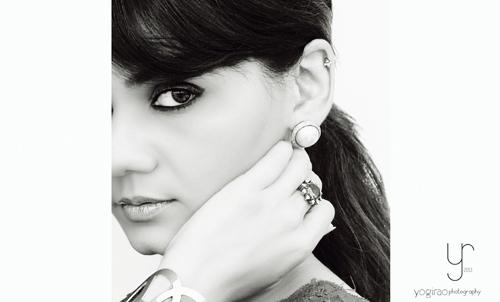 7) If anyone wants to get in touch with you to learn the tips and tricks of quality photography will you teach?
I would love to share what i know. I myself am in the process of learning. I have miles to go before i could say enough. So yes, i would love to share the knowledge with others who are genuinely interested.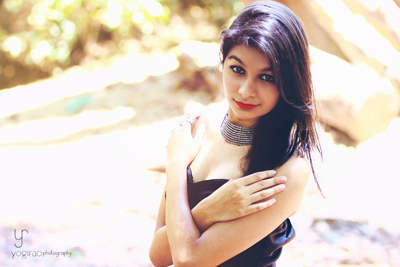 8) What are the other areas of interest in your life?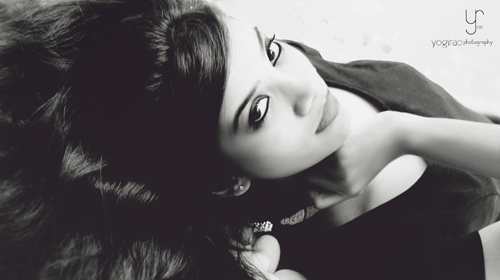 I have always had an interest towards sketching, fashion designing, painting, music and lots more. In my free time, i sketch a lot, i try new kinds of paintings, I try improvise on what i do. Most of the time, I am my own competition. I try to be better that what i am now. So thats about it. 🙂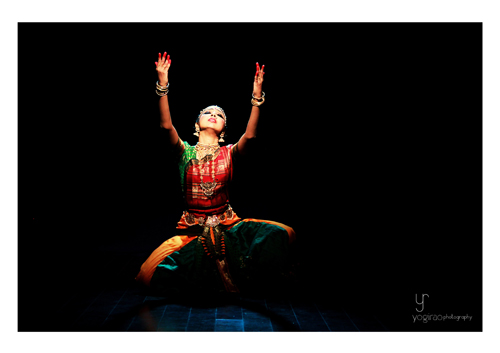 9) For availing you services where should client contact you?
People could contact me through my facebook page which is "yogi rao photography" or they could contact me through mail. My mail id is "yoghashreerao@gmail.com". They could also check out my blog where I would have linked my other contact details
10) What major tools and instruments you are using to click the perfect snap?
I use very minimal gear. I have my canon 7D which i use widely. I also have a variety of lenses that i use according to the requirement. The gear doesn't matter at all. Its all about the post processing. Even if you are clicking with a normal digital camera or even with your mobile phone, if you know clearely as to what you want your result to look like, you could transform it into that when you are processing your work. According to me, the angle and the processing is the key to good photography.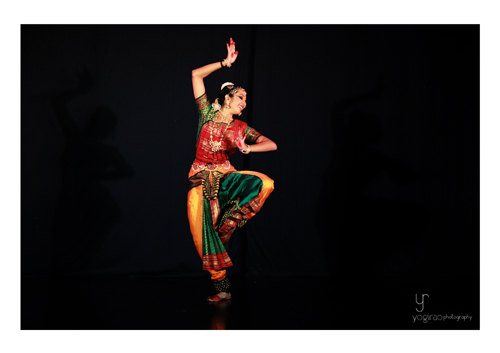 11) who acted as a inspiration in your life and provoked you to become a great photographer?
I can't name one. There are so many people and things that inspired me. Inspiration from within too. But as we speak about inspiration, the one thing that comes to my mind instantly would be a place of my own in the vogue world. You heard me right, vogue has beeny dream ever since i started photography.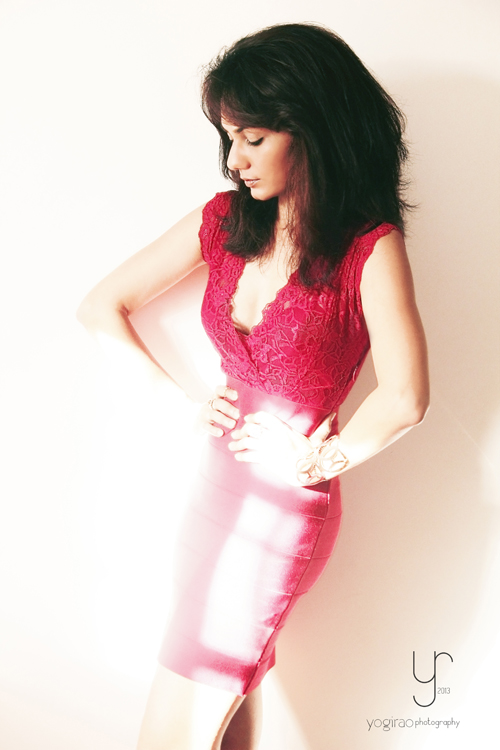 12) What is your dream for your life ahead?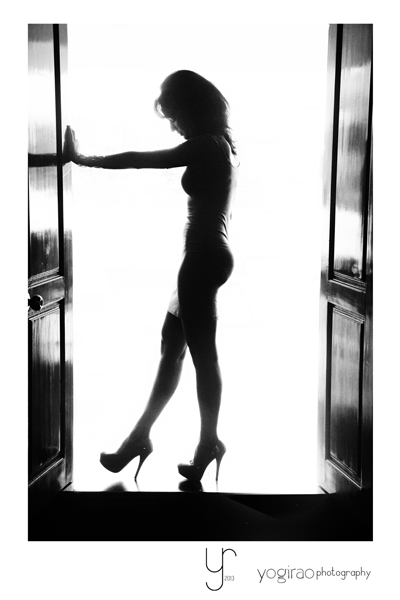 Have a decent job, expand more into my passion, take life as it is and be happy. That would be my moto. 🙂
13)  You received any special training in photography?
No, i have been inspired by many and learned a lot by my own. I experiment with what i do. Its all about what works for you. There is no particular way. 🙂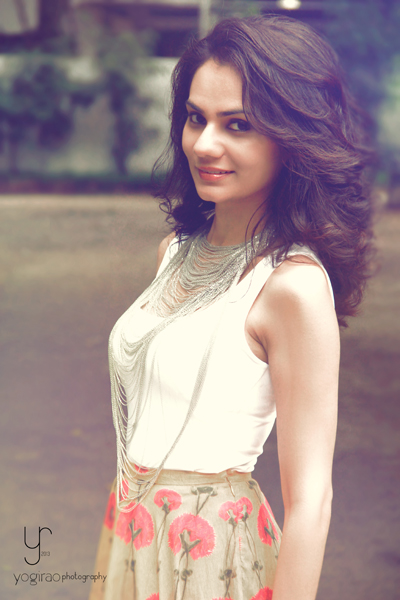 14) Rate yourself as a photographer?
Well, i am just starting to spread out my wings. So, on a scale of 1-10 probably a 6. No, a 5.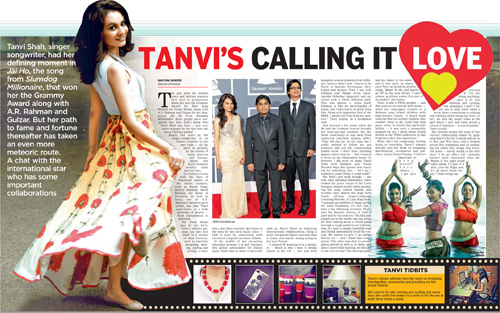 15) What are your other passions in life?
I wanted to have a career in fashion designing as well. Architecture was also an option. But as it turned out passion does not become your career most of the time. I m happy with where i am now. No complaints. 🙂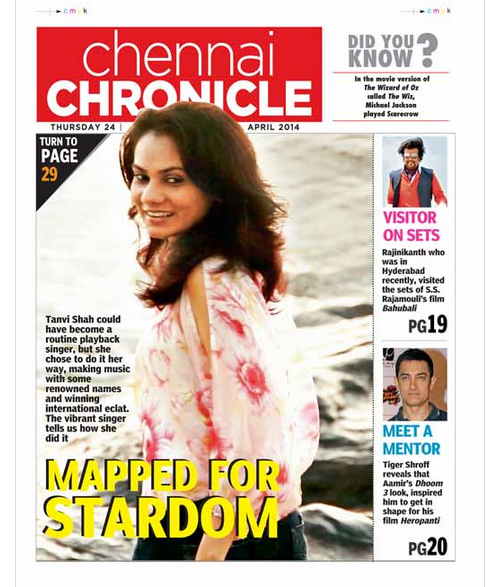 16) How it feels when people appreciate your work?
It feels really good when people like your work and appreciate you for what you do. Its hard to find people who are interested  what u are interested in. So it feels really good to hear positive comments and its encouraging. Thats what keeps me going as an artist.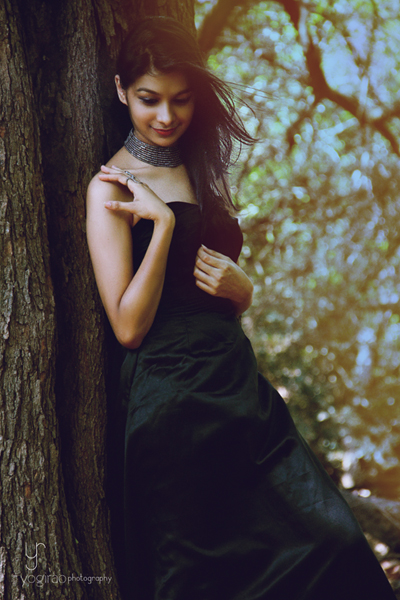 17) Any feedback or suggestion for budding photographers?
Just figure out what you are interested in and keep experimenting until you are happy with what you see. Criticism is the first step to betterment. Take it as it comes and improvise on your flaws. 🙂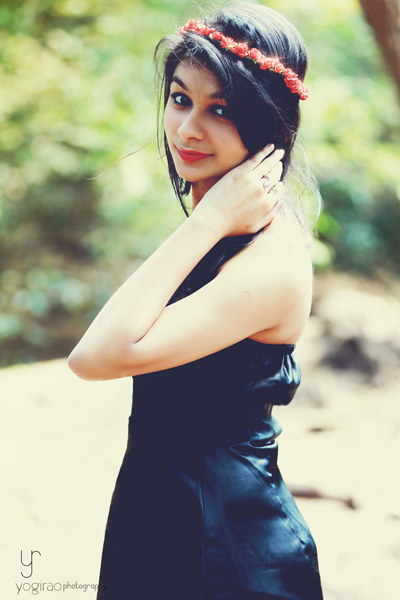 19) Define in one line- Yogi the Photographer?
"A crazy experimenter with a unique ideology and processing skill."
Photo Credit: YogiRao Photography