Aanchal Wadhwani -The Photographer Behind Matryoshka Productions
She calls herself as the 3rd generation Indian in Hong Kong  and trust us she is making India proud with her excellent work behind the lens, in front of lens  and in many other ways. Yes, we are taking about that 25 years old young girl  Aanchal Wadhwani , who walked that extra mile to prove her excellence as photographer, editor, actress and an entrepreneur too. Come join us to know about her journey so far in the industry.

1) Welcome to Indiacafe24.com.  Its an honor for us to introduce a brilliant photographer like you. Aanchal say something about you, your family and your background?
Thank you for your kind words! It's a pleasure to share my story with Indiacafe24.com. My name is Aanchal Wadhwani. I am a 25 year old photographer, art director, entrepreneur and actress born and raised in Hong Kong. I am a 3rd generation Indian in Hong Kong with my grandparents having moved here during their younger years.
2) How has photography made an entry in your life?
I started my journey at the tender age of 16 when I began studying fashion design. It was during that time that I was introduced to Photoshop and it was love at first touch. I spent a lot of my free time mastering the software and began retouching images for professional photographers. I got myself a camera at the age of 17 and my first shoot was for my own jewelry brand. Eventually my photos had been seen by a modelling agency and my career sky rocketed from there.

3) You specialized fashion photography. Which genre other fashion you love clicking the most and why?
My first and foremost love is Fashion photography probably because I understand that industry very well having taken 2 degrees in fashion. Besides fashion, I love shooting Beauty and I've recently started with creative Product photography as well.
5) How Matryoshka Productions was born? Please introduce your team and the vital role they play along with you to make Matryoshka Productions a success.
Initially 'Matryoshka' was the name of the jewelry brand I had started at 16. Over time as photography became more prominent in my life, my brand gradually turned into a production company and has now become 'Matryoshka Productions'.
I have different team members for different projects as each creative involved have their own strengths and weaknesses. Therefore, I work with freelancers a lot and developed a roster of talented individuals in the fields of makeup, hair, wardrobe, lighting, video, retouching, model agents, etc.
6) You joined the photography industry leaving other career options. The decision was quite risky- what was the reaction of your family members?
My family has been super supportive since the moment I decided to join the creative industry. During my study in fashion, I spent a lot of time as a stylist; lending my designs to photographers and art directors for their projects. I also spent time as a model where I ended up meeting makeup artists, hair stylists, photographers, etc who helped me progress as a designer and photographer. My progression into photography was so natural, I don't think it came as a shock to anyone.

7) How is your experience so far as a photographer?
I love it! I have an unrestricted canvas to unleash my creativity. With fashion design, my creativity was constricted with the human body.
8) How you decide the rates  for the shoots you cover?
The rates depend on the complexity of the projects. I have fixed rates for my time, retouching, licensing, studio rental, art direction, etc. So depending on my clients needs, I add up the fixed rates for each service.

9) Say something about you co venture 

Academy of Design in Hong Kong.
I started Academy of Design with a friend who had been studying fashion design with me. We both experienced different institutes besides the one we mutually studied in and realized that there are too little options for foreigners in Hong Kong and the costs of studying design in English was too high. I am lucky to be fluent in Cantonese but not everyone can speak the language and many give up on their creative dreams because of the costs.Therefore, my friend and I decided to open the Academy of Design which offers affordable long term programs in design, short courses in particular modules like pattern making & sewing, embroidery, photography as well as workshops which are 1 – 2 days long. All of our courses are offered in either English or Cantonese and have industry experts coming in to conduct the classes. It has been amazing to be able to work with fresh minds and help them on their journey!

10) We got to know that you are an actress too… so share something about your experience in this field.
During my second degree in fashion design, I was invited on local TV to share my journey in a documentary. In the episode I had to perform a skit in Cantonese and work on a design project for a famous Hong Kong music band. The episode exposed me to the acting industry because a few years later I was scouted by casting directors for DBS Bank's mini-series 'Sparks' in which I play one of the main characters, Riya Rai.Working in the acting industry is really not as easy as it looks. With my role as Riya, I spent a lot of time questioning my own behavior or my reactions to situations. I learnt more about myself than I had ever known and really love being able to put myself in different situations. I feel like I've become more empathetic to others because of acting.
Besides 'Sparks', I have also played a small role in the Hong Kong movie 'From Vegas to Macau 3' where I worked alongside celebrities like Chow Yuen Fat and Andy Lau. And most recently, I was featured in Channel NewsAsia's docuseries 'Indian Diaspora in Asia' where I shared my journey as a photographer in Hong Kong.It's been an exciting few years in this new industry and I look forward to more! Maybe a movie in India! Who knows?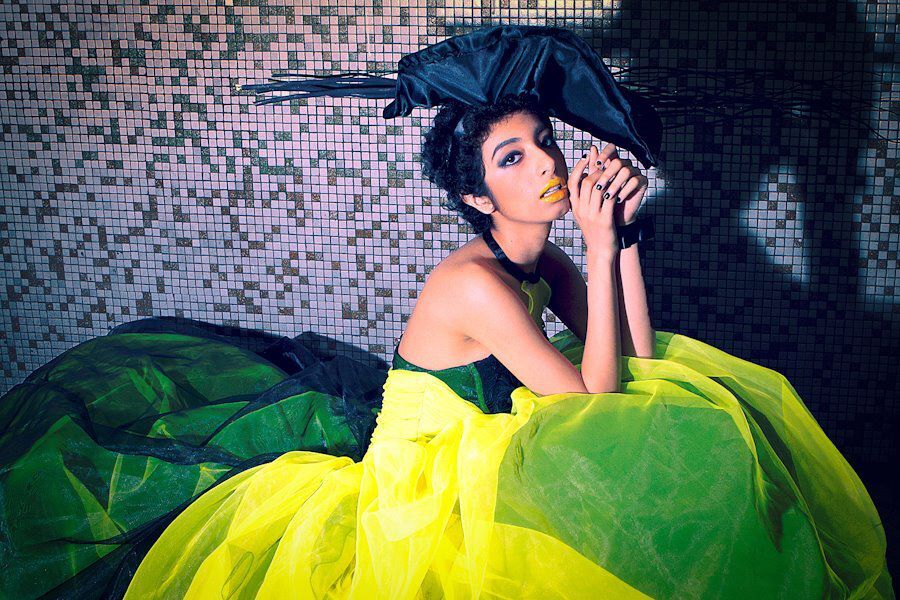 11) If anyone wants to get in touch with you to learn the tips and tricks of quality photography will you teach?
Of course! I've been trying to hold more frequent workshops and classes at Academy of Design in Photography. I'd be happy to share tips & tricks with anyone!
12) What are the other areas of interest in your life?
I love animals. I believe every kind of animal is beautiful and has love to give. I have a 6 year old turtle named 'Baby' and most people are shocked that she likes to go for walks in the park, play, asks for affection, enjoys tickles on her shell and back rubs and that she reacts to all of my family! I decided to start an Instagram page for her so that more people are exposed to the idea that all animals need love an affection and can be equally giving. (@baby.the.turtle)Recently I found 8 baby mice abandoned on the street with no mother around them and a shop owner trying to get rid of them. I decided to take them to my studio to raise them and hopefully find them forever homes. I encountered so much hatred from people around me because mice/rats are considered pests rather than animals. I managed to find each pair a home but the incident opened my eyes. There is so much misconception with animals and they don't have a voice. I decided to be that voice.I have gathered my team to start a photo & video series introducing people and their pets. I reached out to different people to share their stories with their pets on how they have become an integral part of their family and to share some touching memories or funny stories! Although I only started early this month, I have now got more than 20 people to film including pets like hamsters, red tegu lizards, abandoned dogs, blind cats, turtles, rats, guinea pigs, parrots, etc.The project will begin on the

25th of June

and it will be an ongoing project. I really hope it can make a difference!
 

13) For availing your services where should client contact you?
My website has a selection of my recent work as well as contact information – www.matryoshka.ws
I have two facebook pages for Matryoshka Productions as well as my acting work. – www.facebook.com/MatryoshkaHK & www.facebook.com/MatryoshkaW
And of course I have an instagram profile as well –
@matryoshka_photo

&

@matryoshka_productions
14) What major tools and instruments you are using to click the perfect snap?
My studio has an extensive array of equipment from powerful strobe lights, a variety of stands, soft boxes, reflectors, grids, umbrellas, diffusers and of course I wouldn't be able to shoot anything without my Canon camera and lens'. 😉

15) who acted as a inspiration in your life and provoked you to become a great photographer?
My all time favorite photographer is Tim Walker. His work is pure imagination and dedication to the art. I love his surreal concepts which only get better over time. His work inspired me as a designer and as a photographer as well.
16) What is your dream for your life ahead?
I would love to open up my career globally. I'd love to work with creatives from different parts of the world!
17)  You received any special training in photography?
No, I never took any courses in photography. I don't intend to either because personally I learn better through trial and error and that way my aesthetic and creativity develop as well.
18) Rate yourself as a photographer?
There's no end to learning and although I can clearly see myself improving as I mature, I also know there is so much more I can better myself at. Therefore, I can't give myself a rating. I'll leave that to your readers. 😉

19) How it feels when people appreciate your work?
It's an amazing feeling when people give me positive feedback to my work but I also cherish the constructive criticism because through that I can grow.20) Any feedback or suggestion for budding photographers?
If you love photography, don't give up no matter the difficulties! It won't be easy with people changing with time but remember to be open to new ideas always.
21) Define in one line- Aanchal the lady behind Matryoshka?
I'm a creative that wears too many hats – because I'm intrigued with all things that challenge my creativity.