Making of Dream House Story Shared By Simson Biswal
Being an entrepreneur is not only tough but also a job full of risk. Simson believed that he can do it with the support of his friends and well wishers and he did. Dream Home Publications was born. Here we will come to know about the journey straight from Simson Biswal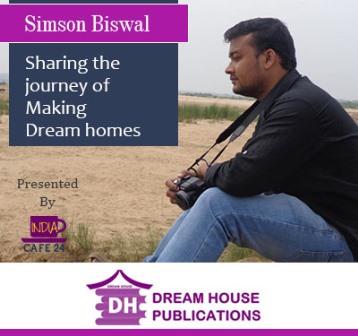 1) Welcome to Indiacafe24.com. Exceptional qualities are required when you step out to create a new venture. What was the story behind the launching of Dream House publication and birth of an entrepreneur Simson Biswal?
Dream House, A place for dreamers, took birth in-order to give justice to the self-Publishing Industry.
When my first book came out through Self-Publishing Company I was dissatisfied with their lack of cooperation. I didn't get all the things I was promised to and that made feel cheated. Slowly and steadily I got to know so many things which was injustice.
I made my mind to start a Publishing House which would different from all. And then one thing leads to another.
Unlike Dream House, There are so many self-Publishing company who focuses an online market aggressively as it is easy comparison to offline but we Dream House Publications give equal Importance to both online and offline Market & when we say that we mean that.
2) What sort of challenges you faced in initial days of Dream House Publications?

Samata, you may call those situations as challenges but for me and my Team Dream House those were like the opportunity to gain experiences and lessons. Finance and manpower was the biggest hurdle on my way as a young Entrepreneur.
4) Funding matters a lot to give shape to any dream. How you planned or managed to arrange the initial investments for Dream House?
Yes, you are absolutely right, Funding matters a lot in shaping any dream. And it's fact that everything needs finance and support to happen. Such moments have often come across my way. However there are few of my good friends who always supported me to come over such problems.
5) What process an author need to follow if they want to get their story published in form of Novel or short stories or even poems?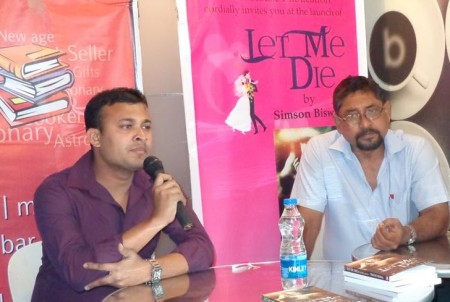 To get published with Dream House Publications, the Author needs to send us three sample chapters of the work.
6) What factors you take care while approving any script of a story to get published?
It is genuine that every story has its own way of narration and every writer has his/her own style. But to approve any story we mainly focus on the Author's effort and dedication on the script and depth of the story. If our editorial team feels that the story has a potential and can impact mass readers then we accept it.
7)  What as per you are the key features to mark an author publishable?
As per me it is the Author should have a genuine interest in story telling rather than a mere thought of becoming a published author.
Second, the content should be plagiarized free.
8) What are the expansion plans of Dream House?
The Answer is in only two Words PAN INDIA.
9) What is the tentative number of books which are in pipeline for publishing in 2015?
There are 15 numbers of books in the pipeline to be published. Here are few names getting Publish in next 2-3 months.
Dead Alive
Purushottam- The Lord of Universe
3Legs
I never expected Life would Change so much
18 Via Teen.
10) Share the best moments you experienced in the journey of DHPI?
Each and every moment that I faced and lived from the beginning to today in the journey of DHPI is the best.
11) How to contact Dream House for publishing any Book?
Anyone one can contact us at contact@dreamhousepublishers.com
12) In one line describe Dream House?
In one line, one can say Dream House Publications is 'A Place for dreamers'.