ARTIST SHOPPIE – A Venture Of Sonal and Navneeta
Sonal and Navneeta, are a young bunch of accessory and apparel designers on a mission to make India "Thoda aur stylish" and a better place to live in with the idea of E3-ecofriendly,Economical and Eccentric.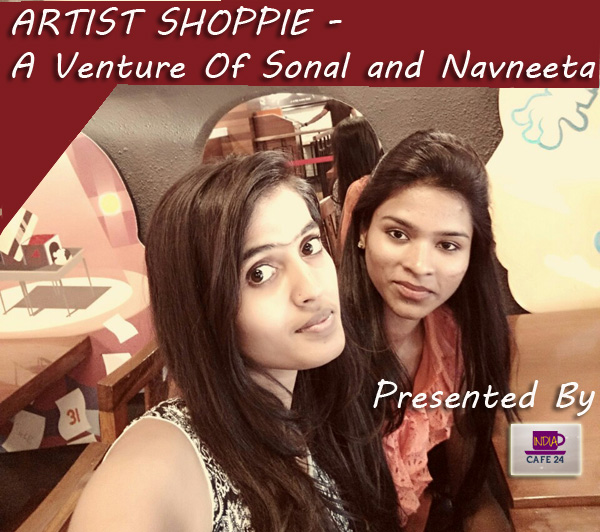 Tell us about yourself, your work, how you came up with the idea and other basic details.
Hello, Firstly we thank India cafe24 for giving us the opportunity to share our story. We Sonal Agarwal and Navneeta Reddy are B.com graduates based in Hyderabad.
We studied in the same college and always had the taste and inclination towards art and the likes. We started this 2years ago i.e. in 2013.Initially we did it as a hobby and operated at college level where we sold handmade jewellery and accessories to friends and faculty. After seeing the great response we decided to take a step further that is when we thought of turning our hobby into our profession and ARTIST SHOPPIE was born It grew out of a lifelong passion for handmade, Art, Design, and Jewelry since we always loved the idea of handmade personalized things. Here we put our heart and soul in making each and every piece a true work of art and one of a kind.
 Why do you think people should go for handmade things?
When buying handmade, you are buying more than just an object, you are buying hundreds of hours of experimentation and failure. You are buying days, weeks and months of hard work and moments of pure JOY. You aren't just buying a product; you are buying a piece of heart, a part of soul and a moment of someone's life. Most importantly you are buying the artist more time to do something they are passionate about.
 What else does your business include apart from handmade things?
Apart from handmade stuff we recently launched a clothing line with the title series called ABRA-KA-DABRA. All women are shopaholics but they wear only a few and the other find their place in the corner of their wardrobes so with this scheme they now have an option of customizing them from us and get a new makeover done in a few bucks and in various styles.
What sets you apart from other startups/companies in your field?
We design for INDIVIDUALS! We handcraft every single piece of jewelry and gifts with love and care to suit the requirements of each customer and make handmade and eco friendly seem fashionable and cool again.
How much investment was needed? Target audience?
To be honest craft doesn't need any huge financial investment it's just the basic craft supplies but the only investment required to sustain is Passion, Creativity, Imagination and Dedication.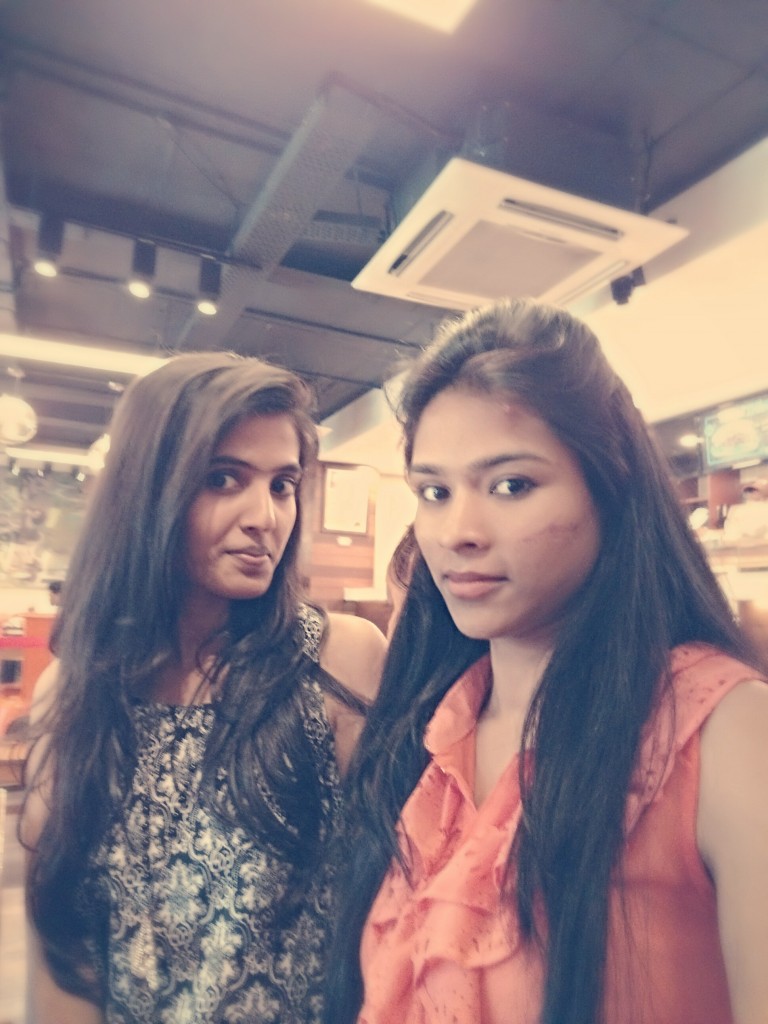 Who is your target audience?
Anyone, from any age group who is looking for something Unusual, Artististic and bespoke.
How was your experience working as an entrepreneur so far?
It was a roller coaster ride with its own share of ups and downs but everything was worth it and as they say "Success is not a destination it is a journey" which we are enjoying it to the fullest.
What is your favorite part about having your business?
It would be that we get to do what we love and make our hobby our profession which most of the people don't.
What keeps you going?
Customers feedback. Their awe struck moments when they see the final product, their messages flooded with smiles and appreciation for our art also the criticism which helps us get better every day.
If someone wants to grab your products where can they contact you?
If anyone wishes to take a look at our work or buy our products they can select from the plethora of our listed products on Facebook .