Rishi Vohra- A Chit Chat Session with the author
Bollywood – The name itself tempts people to know about the people of this world. When we get the chance to learn about Bollywood Via a Novel, it sounds great to us. Rishi Vohra penned down the novel "HiFi in Bollywood". Here in this session we will chat with Rishi to know about him and his novel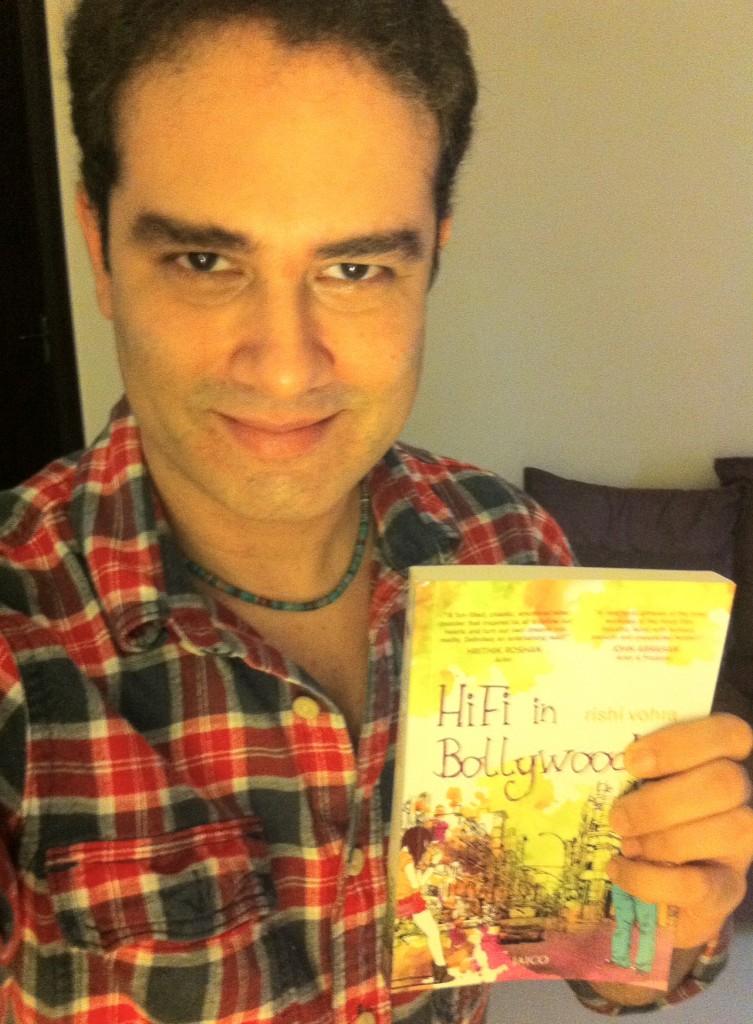 1) Its an honour to have you with us. Before we go ahead, please share your background with our readers and also an insight into the person you are apart from being an author.
Thank you for inviting me on your blog! With regards to my academic background, I have done my higher education (post 12th standard) in the U.S. I have completed an Associates Degree in Film, a Bachelors degree in Finance & Multi-Ethnic Film/Theatre and an MBA in Sustainability. Also, I'm a Certified Wine Specialist and a Masters Diploma holder in Environmental Law. However, my work experience has primarily been in the Indian Entertainment Industry. Along with being an author, I am also a wine journalist. As a person, I'm a student and always look at learning something new.
 2) How did writing come into your life?
While working as an Assistant Director in the film industry, I found myself drawn towards the scripting process and later on independently wrote screenplays. On the side, I used to contribute as a guest columnist to two newspapers. When I went back to the U.S. to pursue an MBA, I sat down to write a script but wrote a novel instead. So writing was never planned. It just happened to me.
3) Who encouraged you to enter this world of authors?
The first person was a friend, Viola Wadia. After writing 'Once Upon the Tracks of Mumbai,' I sent it to her just for her feedback. She was so kicked by what she read that she encouraged me to try and get it published.
4) Who is the one who for the first time noticed the spark in you to become an author?
When I wrote the book, I hadn't told anyone (close friends or family) that I was looking at getting published. After getting several rejection letters from U.S. literary agents, I turned towards the Indian market. Several publishers came forward. But it was Mr. R.H. Sharma (the then Chief Editor at Jaico, now retired) who literally picked up my manuscript from the 'slush pile' and was the first one to get back to me from the Indian publishers that were interested. And it didn't end at that. Throughout the publishing process, he kept encouraging me. So I would give him credit for spotting an author in me though there were several others before, including Sohail Khan, who included me in core scripting activities as they appreciated my script sense.
 5) At what age did you start penning down your feelings and what was the topic?
At the age of seven, my mother was hospitalized. I wrote a heartfelt letter to her and wanted to give the letter to her personally. But I wasn't permitted to go to the hospital. So I decided to hand her the letter once she got back home. However, she passed away in the hospital itself. After that, I always wrote when I wanted to express my feelings.
6) What are the reasons behind your entry in this world of books?
There's only one reason – I have stories to tell.
7) How is your journey so far as an author?
I haven't really analyzed my journey. Once a book is out, I start afresh with a new story and move on. One analyzes only when a book goes drastically wrong. So far, I have gotten positive feedback from readers for all three books (including my short story in Sudha Murty's 'Something Happened on the Way to Heaven) so I feel I'm on the right track.
8) You debut Novel "Once Upon the Tracks of Mumbai'" was released in 2012. What sort of response have you received for the same?
The book was an alternative fiction, quite different from the mainstream commercial fictions that are popular these days. It was a risky book to debut with so the response was mixed. But much more positive than negative.
9) Your 2nd novel "HiFi in Bollywood" released recently. What response do you expect for the same?
This book is entertaining from the word go. But there are several messages if one reads between the lines. I am certain that readers won't be disappointed! J
10) From an author's point of view which do you think is a better book –    Once Upon the Tracks of Mumbai' or 'HiFi in Bollywood?'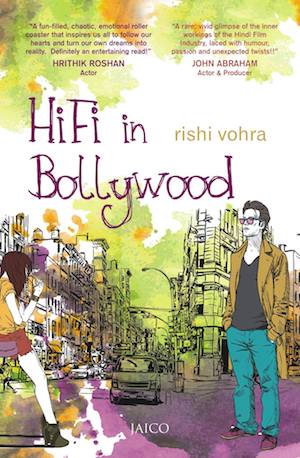 Both are polars apart. While 'Once Upon the Tracks of Mumbai' is an experimental fiction, 'HiFi in Bollywood' is more mainstream. In the first, it's my own feeling of neglect that I experienced in various stages of my life that shape up the protagonist. 'HiFi in Bollywood' mirrors my own journey in the film industry to some extent but the protagonist is much more sorted than I am. Both books are very different but as dear to me.
11) Can you give a brief on the story of HiFi in Bollywood?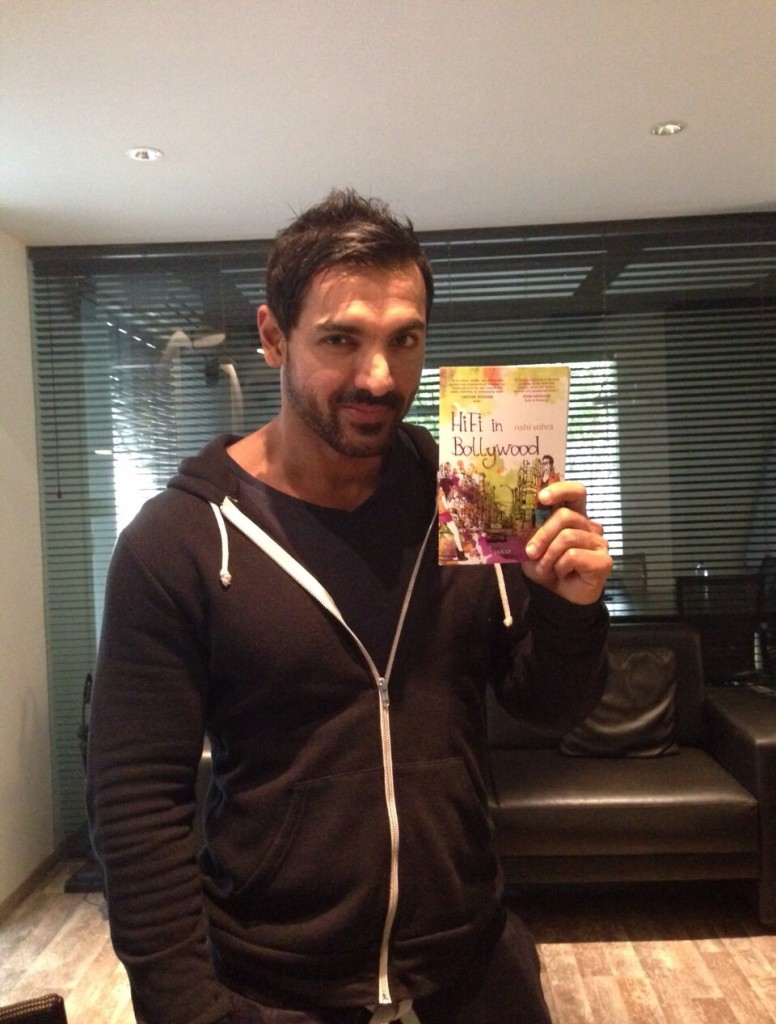 'HiFi in Bollywood' is the story of a 23-year-old aspiring film director who is in a dilemma (upon graduation from the University of California of Berkeley) as to whether he should follow his father's chosen path of a corporate career in the U.S. or should he stand up against his father and realize his own dreams. He doesn't have the guts to cross his father so instead, chooses to escape from America and lands himself into the twisted world of Bollywood. What happens after that is a roller-coaster of madness coupled with a journey of self-realization. In addition, the book features a special appearance of Salman Khan (with his consent). The book has many layers to it.
12) How did you derive the plot of your story?
The story was true to my own life, so the plot was already there. The only effort was putting pen to paper to tell it.
13) What next after this novel?
It's a book that explores the complex layers of humanity of the people living in Mumbai. This book is somewhat based on true incidents.
14) What are your other passions in life?
Reading, wine, traveling. Also, I research and read a lot on social, environmental and human trafficking issues.
15) Where you see yourself 5 years down the line?
Alive, kicking, and writing! 🙂