Meet Talented Young Editor – Shilpa Goel
The role of an editor is a critical one. The decision needs to be taken if the script of a story or book matches the expectations of the readers or not. Only a few people can emerge as good editors for the industry and surely one among them is Shilpa Goel. We got the chance to chit-chat with her in a
recent 

session. Check out what she shared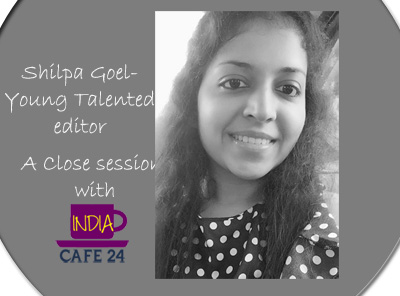 1) Welcome, Shilpa Goel. It's a pleasure to have you on this platform of Indiacafe24.com. Our readers would surely love to know you closely. Kindly share a brief about you, your education and your family.
–Thank you, India Cafe 24. It 's a pleasure to be here. I was born and brought up in Delhi. I did my graduation in English Literature from Delhi University and I am currently pursuing my master's in the same field. My family includes my mom, dad, and my elder brother, but since I belong to a joint family where the concept of 'cousins' doesn't exist, I proudly say that I have 6 brothers and 5 sisters. I am the youngest one among all. My father is a businessman and my mother is a homemaker. My family has been incredibly supportive of me always.
2) You are now part of Raindrop Publishers in the role of one of the esteemed editor for the company. What exactly are your responsibilities here?
– Being an editor is a job of great responsibility. When this role was offered to me, I was a little scared and doubted if I could manage it or not. But after the proper guidance by Raindrops Publishers, I took up the role. Mr. Bernard D'sa, CEO of Raindrops Inc. showed faith in me and we began with the Travel Diaries project. My basic role here is to select the best 25-30 entries from a number of submissions that we receive. I read through each and every entry and make sure that it fits the theme of the book we are working on, and eventually, it should also blend with other poems and short stories in the book. I feel that editing a novel is a very simple task in comparison to editing an anthology. Selecting and editing best few from a huge number of submissions is a tedious task. Unlike novels, in anthologies, we work with almost 25 different writers who come from different walks of life. My job is to make sure that I read each and every submission, edit the ones that suit the book's theme and the selection criteria. I go back to the author to discuss the changes I made and then come back to the publisher. The final call is by the publisher if the submission looks good. So, my task is to select the best entries for the book and give an equal opportunity to everyone.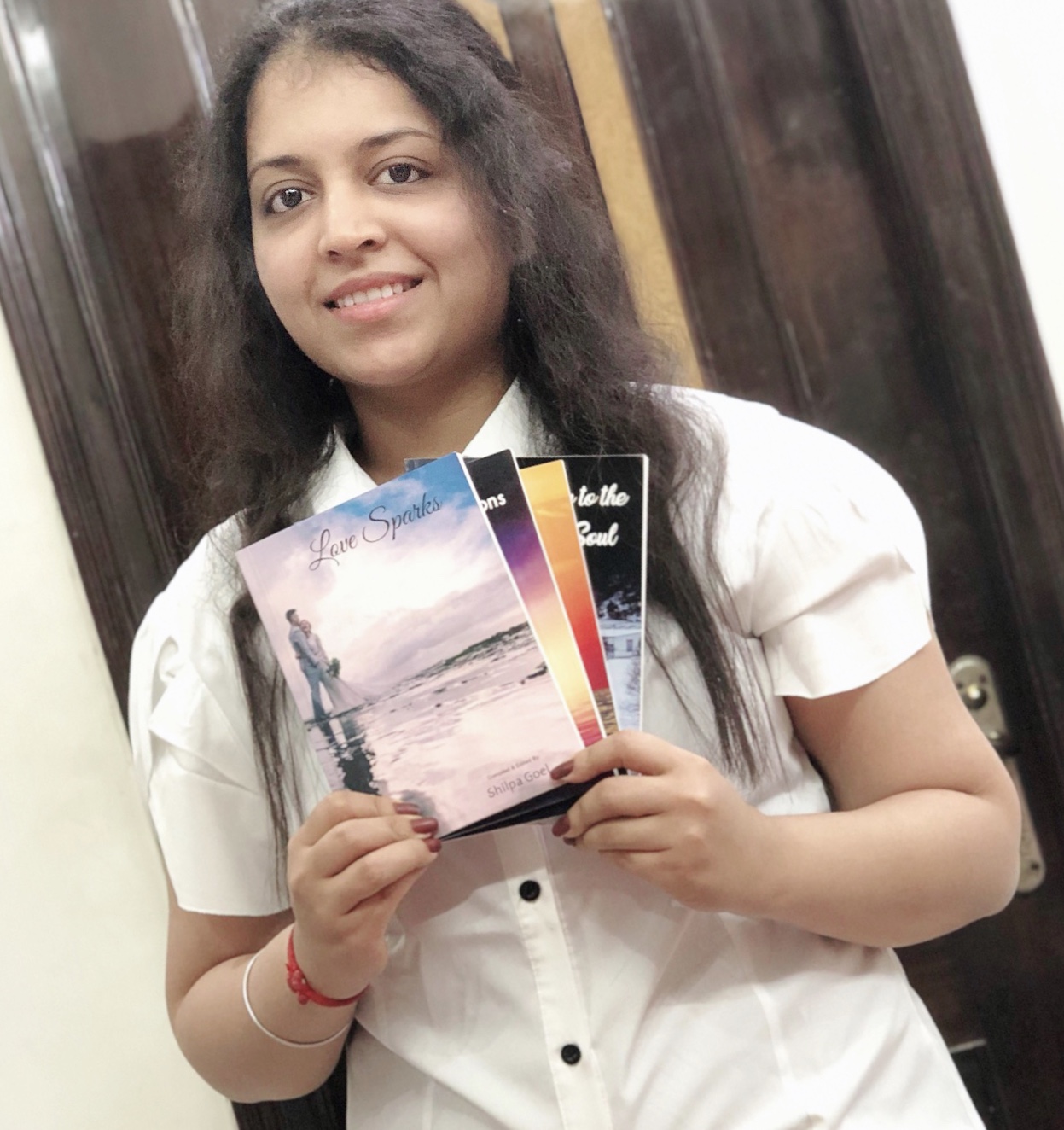 3) You made your entry in this industry as an author/poet. Share your journey in this role and the achievements you made.
– Well, yes,  my poems have been published in six anthologies. I became a member of Raindrops family when I contributed to the book 'Soo Much in Love' followed by 'For You Mother'. I went on to become an editor with Raindrops Publishers. It's been an amazing journey. I started posting my thoughts on Instagram close to the end of 2015. I was hesitant, at first, in sharing my poems with the people, and it did take courage in posting them on Insta but the courage was worth where I see myself today and hope to be better in future. I am a published poet today, there are five books under my name, I am also working on my poetry book, and I have a wonderful family called 'Raindrops'.
4) As an editor, you need to review many scripts of different writers… If we say to differentiate into 3 categories the nature of writers the industry is having, using your experience as editor how you will do that?
– The thing is, when a writer sends his story or poems, he is not just sending a piece of his work, but he is sending emotions, a piece of his heart. Though we choose entries rationally not emotionally, but emotions are the essence of a poem or story. My task is to check that the story or poem which a writer submitted belongs to the right criteria. Let's take the example of the first anthology I edited, Travel Diaries. If the Travel Diaries gets a love story in submissions but it doesn't relate in any way to travelling, we will have to reject that story but it doesn't mean that the story is bad; it's just that it doesn't suit the theme we are working on. But if the love story sent for Travel Diaries includes traveling as a factor that affects the plot majorly and more weightage is given to the travelling, then it can be included under that theme. I do not judge the authors, I only judge the manuscripts they send. Every author is one of his kind and they all pen down emotions with which some people relate while some don't.
5) Which Indian authors inspired you the most?
– 'Ignited Minds' by Dr APJ Abdul Kalam is one of the few books that I read before I chose to enter this industry and it greatly inspired me. I recently read Rabindranath Tagore's 'Fireflies' and the book left me in an awe.
6) You are working with Raindrops Publishers for

last

2 years. How is the experience working with them and what values you earned here?
– I cannot find a better publisher to work with! If I have to put the experience under one word, I'd say it's been the best. These two years have been the years of growth for me. I learned so much here. Raindrops has provided me guidance and advice at every step. The patience they showed as I was learning the procedures, which I was earlier unaware of, is commendable. Raindrops treat each and every person with equal respect and dignity. They are completely fair and unbiased, the values that are hard to find in this industry. I am glad that I started with Raindrops Publishers as they not only helped me to learn and grow, they helped me become a better person.
7) Share few words about the latest book you are reviewing Love Sparks.
– Love Sparks is an anthology of poems, short stories and nano-tales based on 'love' as the title suggests. It includes poets and authors from India, Pakistan and U.S. It's a heartwarming collection of some really beautiful pieces. It includes poems so full of emotions, stories that are based on real-life experiences, and in a world of everything instant, the insta-read 'nano-tales' have become truly irresistible. It was a wonderful experience reading and editing them, and working with some amazing writers.
8) What changes you can see in you after working 2 years with this renowned company?
– A lot of changes actually, some big and others so small that they can't be counted/mentioned. After all, it's the little changes that create a big difference. I have grown as an individual. My skills have improved while working with them as there's always space for improvement and the company helps me fill up those spaces with proper guidance. My work demands interactions with different poets and authors which helped me gain confidence as being an introvert, it used to be hard for me to initiate conversations with people. Now, I communicate easily and confidently with them. And interacting with different kinds of people also helped me improve my creativity and knowledge too. I can see a changed and better me than I was 2 years ago.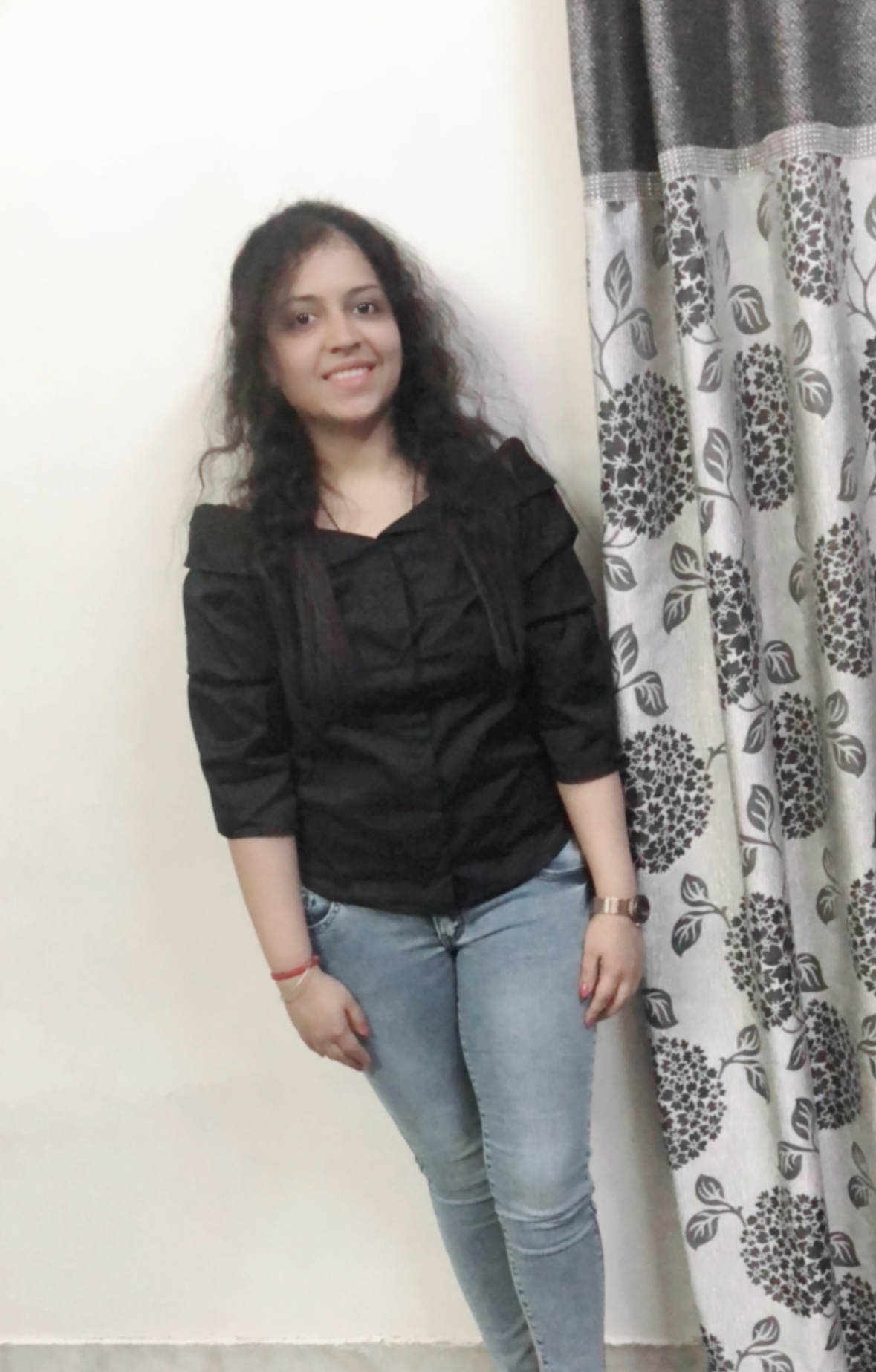 9) So far you edited 5 books in 2 years span. How it feels?
–  Some rare feelings can't be put into words and this is one such feeling. Yes, I feel proud and sometimes, it feels unbelievable that I have edited 5 books already. Time flies when you do what you love because you are so engrossed in your work. Each book is as special to me as my first book. Be it first or fifth, the excitement of working on a book remains the same.
10) How different is the role of an author from an editor in your view and why?
– The roles of both an author and an editor are difficult in their respective ways. An author creates a whole new world on paper from his imagination. An editor adds perfection to that world. He has to stay careful about things like the use of proper language, the flow of the story, plot holes, etc. Editors need to be quite brutal at times; mercilessly correcting the whole manuscript while keeping the emotions of the author and the story intact, and then getting it approved by the author. Editing is, sometimes, a daunting task especially when the deadline is close. From an author's point of view, I would say that editing one's own work is the toughest task. We often overlook mistakes in our write-ups that others catch easily.
11) What are your other passions in life?
– I am always doing one thing or the other. I love reading, writing, playing piano and creating art. I keep too many journals, each for a different purpose, and I also love collecting them. I often experiment with art and crafts, be it brush lettering, calligraphy, sketching or creating things with paper mache. Art keeps my mind sane and balanced in this chaotic world.
12) What are your future plans – A full-time editor or author or mix of both?
– I am glad you gave me the option of both as it will always be a mix of both for me. Editing, somehow, comes to me naturally. I am mentally editing everything I read which is also the reason that I never enjoy my own written pieces, I am always looking for what can be edited and improved. And writing… it is like breathing to me. I can't express myself verbally much, I mostly rely on writing for expressing my thoughts and feelings. I would take opportunities for both writing and editing as and when they come. There's no choice between these two.
13) Any tips for the budding editors of the industry?
– A manuscript is not just a combination of words put together to form a story, it is so much more. An author puts his/her emotions in a manuscript along with all the efforts. It is, for them, a dream that they hold in their hands and it is our duty to treat it with respect, without being judgemental towards the author or his emotions. An editor's job is to first see that the emotions of the story don't get disturbed while making the required changes in a manuscript. Maintaining the essence and emotions of a piece is the most important task. Next comes grammar and punctuations. An author doesn't write, he pours. And when pouring your heart and imagination on paper, you can't keep up well with grammar or other standard rules of writing, but not correcting these things later can surely make or break a book.
14) Define Shilpa Goel in One line?
– The shy girl with pen and paper lost in the world of words to find herself.